Marshalls Design Team works closely with customers at each stage of the design process to ensure that the finished scheme looks and performs as planned. In this article, we look at the digital expertise available to you and the benefits of engaging us early on in your project. The Design Team offer the digital tools and experience needed to design commercial landscapes that work in the real world.
Digital design for commercial landscapes
We want our customers to be delighted with their finished scheme. Our in-house Design Team helps customers explore their product options, confidently create their commercial landscape and review their designs using 2D and 3D visualisation. Seeing the full picture before a slab is laid lets architects make better design decisions, make changes quickly and cost-effectively and provide reassurance that the built landscape will look and perform as expected.
A landscape architect often work with one of the Marshalls Project Consultants to discuss ideas and assess material options. Still, sharing various design ideas with project stakeholders can be challenging. Properly conveying a design is paramount to achieving budget and project sign-off. Paving and other hard landscaping samples, 2D plans and swatches may showcase the product, but they don't help you to see how an entire scheme will look upon completion, especially when a mix of styles and tones are included.
Marshalls digital tools and services help customers visualise and improve their landscape design and decision making processes by assisting design choice, reducing the chance of miscommunication and facilitating change in the decision-making process.
Digital expertise from the Marshalls Design Team
Digitally rendered BIM objects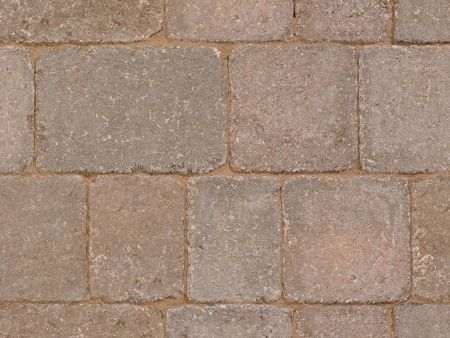 BIM objects give commercial landscape architects the flexibility and control they need to design, review and amend their designs quickly and easily. BIM (Building Information Modelling) is a term used widely in construction, though usually associated with building construction; however landscape designers can also benefit from BIM workflows. BIM lets architects, technicians, manufacturers and customers share designs and design data without duplicating work, and costly design errors.
Simple to download and drop into compatible software, such as Revit, BIM objects are easy to share and compare, so multiple design options can be presented to clients quickly and easily with no additional cost and little disruption.
A selection of Marshalls BIM objects are available to download from the Marshalls BIM library and additional products can be provided upon request.
All Marshalls projects are certified to BS 8541.
Digitally modelled commercial landscape renders and fully animated fly-throughs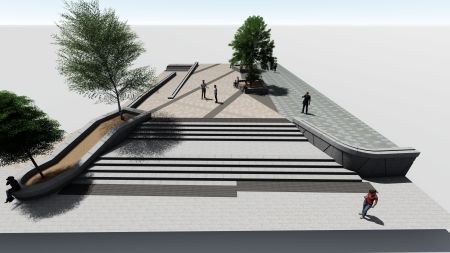 The Design Team can create full digital models of commercial landscapes for customers who want a more detailed view of their project but don't have the in-house design expertise available or the resources to create them. Fully rendered digital landscapes provide a realistic 'artist's impression' of how a finished project will look. This allows for multiple design options to be presented but also lets customers use these designs to sell their vision to clients and users.
For an additional wow factor, it is also possible for visualisations to be created as moving walk-through or fly-through animations. Animations like these bring a scheme to life and can be particularly effective for urban redevelopments such as pedestrian zones in town centres or new housing developments.
Virtual reality 'in-project' experience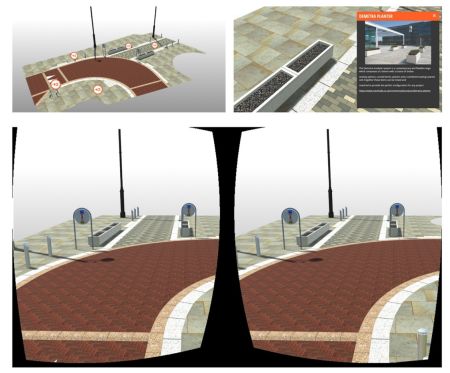 The next phase of development for digital collaboration is 'in-project experiences' which let customers immerse themselves in their newly designed commercial environment and see how their paving, walling and street furniture looks in situ.
Product information is built into the design so you fully understand what you are experiencing as you explore the virtual world.
Modal paving design tool
The versatility of our innovative Modal paving can transform any modern landscape. Using the interactive Modal Design Tool, it's easier than ever to design a own bespoke paving layout. Start by selecting a pattern then colours and sizes to discover the possibilities of Modal. The range includes ten contemporary colours, 11 different plan sizes and two finishes. There are hundreds of design permutations to discover and create with.
Collaborative design
The Marshalls Design Team works closely with customers at each stage of the design process to ensure that the finished scheme looks and performs as planned. Engaging early on in a project maximises the opportunities to provide design solutions, achieve buy-in and minimise the cost of change. Find out more about the Design Team's digital services and to get in touch to arrange a meeting.