Aggregates

Why choose Marshalls Aggregates & Block Stone?
Our dedicated team have been supplying quality bulk aggregates and block stone since Solomon Marshall opened our first quarry in the 1890s.

Today, we offer premium grade sandstone, yorkstone and limestone from quarries across both Yorkshire and Lancashire, supplied for a ranges of uses - from crusher run sub base groundworks to boulder stone based flood defence solutions.

All of our products are available for collection or direct to site delivery, within a 50 mile radius of each local aggregate quarry.

Contact our Aggregates & Block Stone team here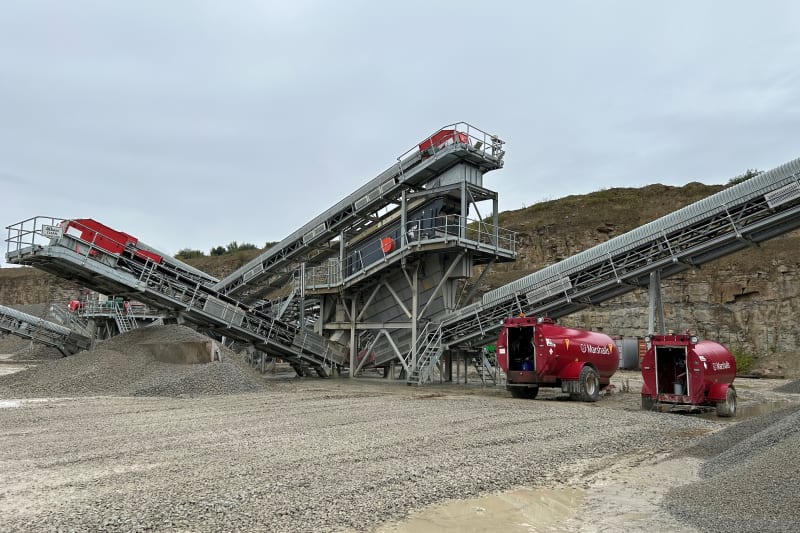 Aggregate & Block Stone Products
We offer a local, tailored service designed to help your building or roadworks project get delivered on time and to budget. With dedicated account management, customer services and online ordering, we go above and beyond to ensure a flexible service that meets your needs. Want more information?
Please email us on aggregatesandblock@marshalls.co.uk
Discover our full product range
Our brochure provides information on the full choice of products available, as well as information on delivery areas and contact details. Download a version here.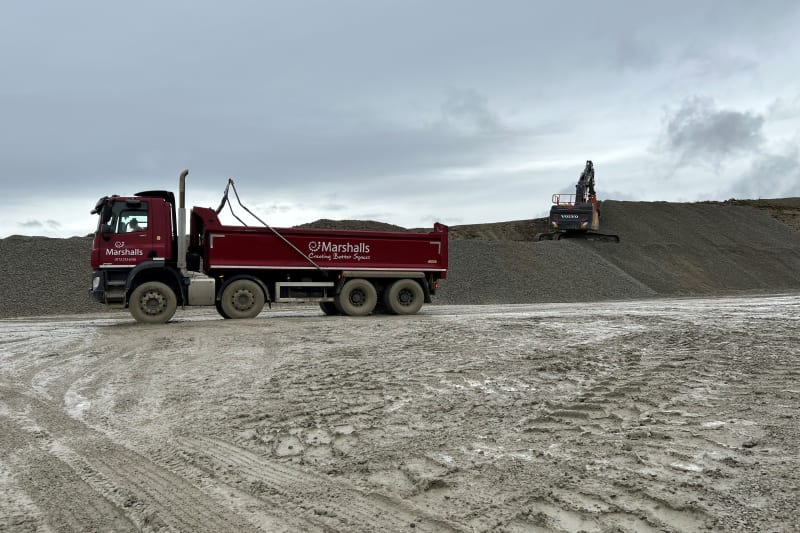 Our Products
We provide a vast range of aggregate products - from 3mm to 175mm - including MOT type 1, DOT type 1, 6FS, dust and sands.
Our sands meet British Standard regulation requirements or higher, so whether your project requires grit sand to create a stable base for paving, 0-2mm building sand for construction purposes, or fine general-purpose sand, we have a range of products to meet your needs.
We can also supply block stone for use as boulders, rip rap and gabion stone. Our block stone is perfect for stonemasonry work such as walling, cills and lintels.
Our office opening times are 7.30 am to 5pm Monday to Friday.
Get in touch with us
If you have a question or need any help, please get in touch using this form. We'll aim to to respond to you as quickly as possible with the information to answer your query.