Marshalls invests in cutting-edge machinery to continue to produce products for both the Public Sector and Commercial and Domestic end markets.
The company is committed to achieving the highest standards of environmental performance and works to minimise the environmental impacts of its operations on site, ensuring that all of its operations meet, or exceed the requirements of legislation and applicable best practice.
Each operating site is assessed on its activities on an annual basis and objectives and targets are set with the view to improve the environmental performance each year.
Products
Marshalls offers complete hard landscaping solutions for the domestic and commercial hard landscaping markets, as well as street furniture and lighting.
Landscape Products
Comprises the Group's Commercial and Domestic landscaping business, Landscape Protecion and the International businesses.
Paving
Kerb
Edgings
Walling
Protective street furniture
Building Products
Comprises the Group's Civils and Drainage, Bricks and Masonry, Mortars and Screeds, and Aggregate business
Drainage and water management solutions
Concrete bricks
Masonry
Mortar
Screeds
Aggregates
Roofing Products
Comprises the Marley Roofing Products business, offering a comprehensive roofing system.
Concrete tiles
Clay tiles
Timber battens
Roof integrated solar panels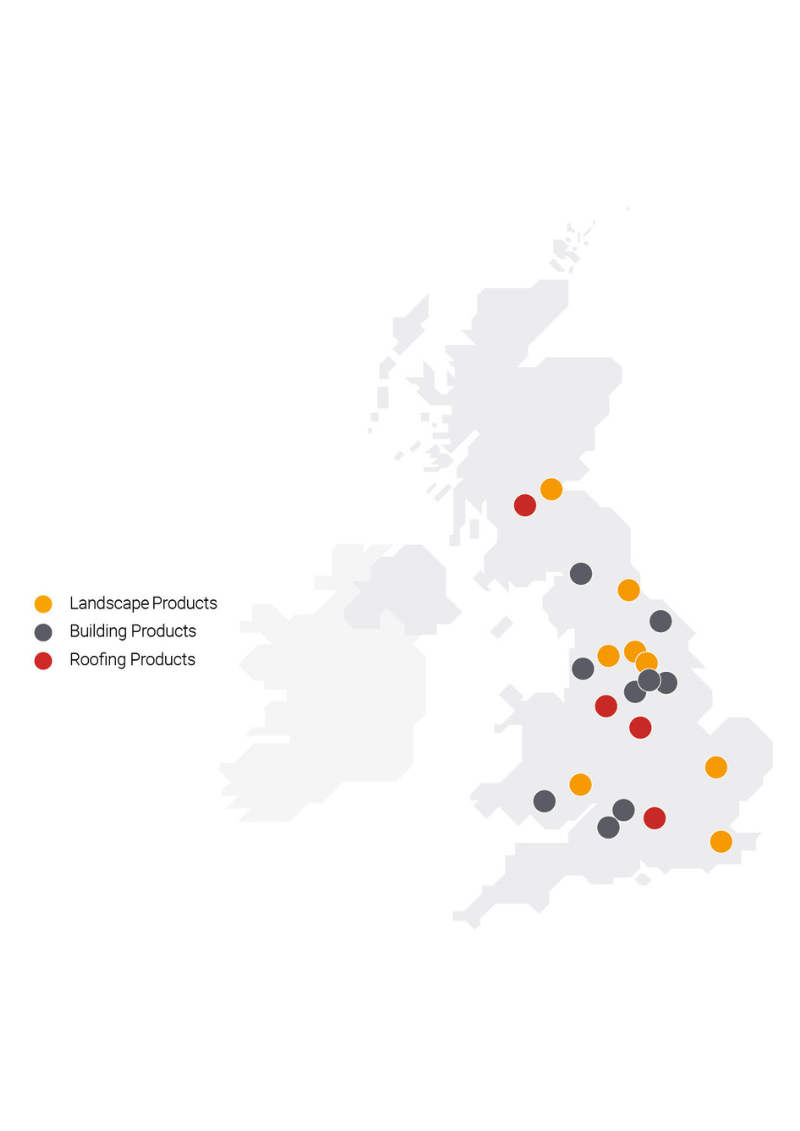 Two of Marley's manufacturing sites are capable of implementing tile/brick/block paving or a flag plant. The Group now has a range of options to extract value from the geographical network and an extended network review is underway.
In April 2022, we acquired Marley. A leader in the manufacture and supply of pitched roof systems and solutions, Marley is the perfect fit for Marshalls. The deal was transformational for the Group, further diversifying Marshalls coverage of the construction market sub-sectors.
Like Marshalls, Marley has a rich history and depth of expertise. The Company was founded in 1924. Marley has a similar commercial strategy to Marshalls, focusing on generating pull demand from the specifiers and influencers and are a UK leader in their field, manufacturing products such as concrete and clay roof tiles, roof fitting, timber battens, roof-integrated solar panels and roofing accessories.