Be Inspired

Marshalls Inspiration
Are you looking for inspiration to assist with your next project design? Marshalls have a wide variety of tools to help you get inspired. The Marshalls Media hub allows you to search all our images by using keywords and filters. We also have case studies and the brochure library for information on past projects and further information about our products and ranges.
Showcasing four mega-trends and 12 emerging trends, Marshalls Future Spaces looks at what how commercial, public and domestic spaces will evolve over the next ten years. Review our content to help spark ideas for your next project.
If you are in London or Birmingham and looking a place to get inspired, why not head to Marshalls Design Space where you can explore our entire range of samples, brochures and latest Marshalls updates. Find out more about our London and Birmingham Design Spaces here.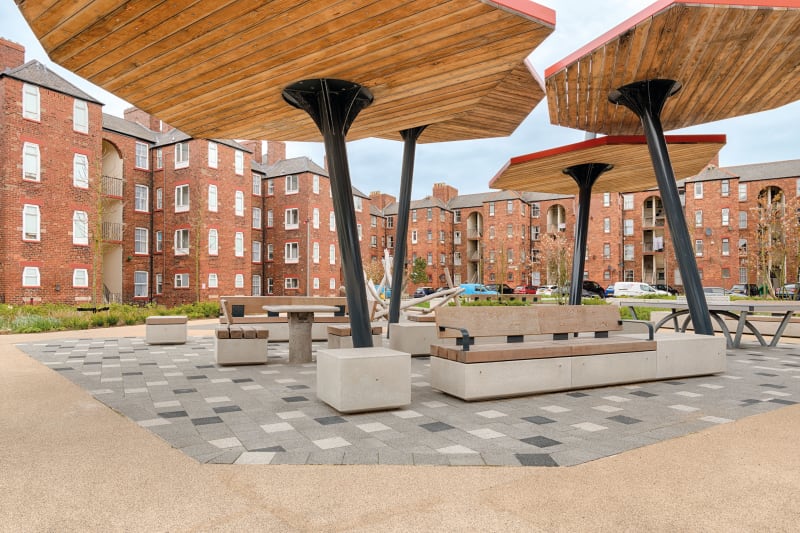 Marshalls Case Studies
Looking for example of completed projects for inspiration? Check out our case study library which features a wide selection of our completed projects with details on products used and key challenges faced. Filter the case studies by product type and application to find your inspiration today.
Find case studies in your area