Public spaces are the heart of our communities, where people of all backgrounds and abilities come together. They should be welcoming, safe, and accessible to everyone, regardless of their physical abilities, race, gender, or other characteristics. In this blog, we will explore the importance of inclusivity in public spaces and how thoughtful design and stakeholder engagement can transform these areas into vibrant, accessible hubs for all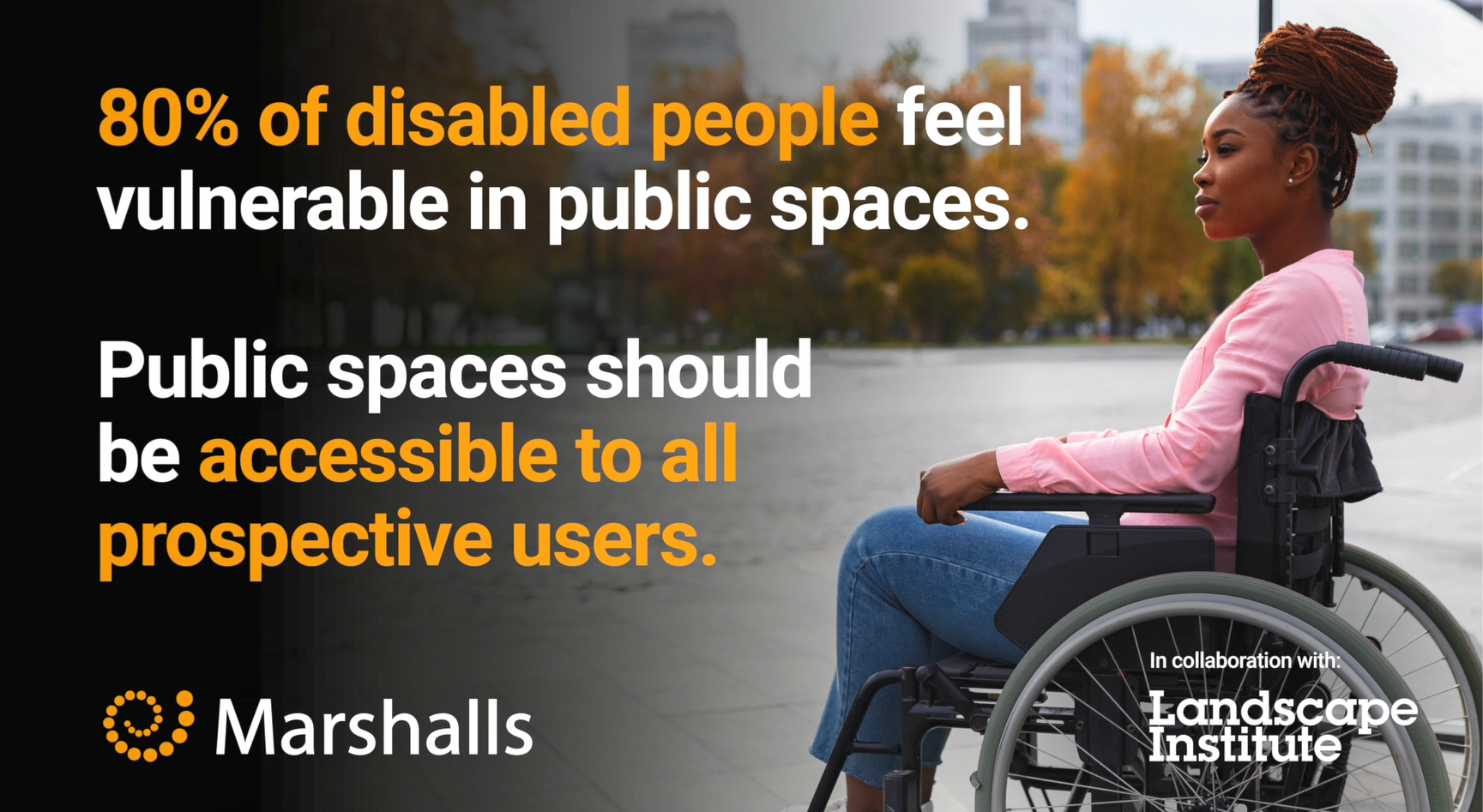 Living Streets, a prominent charity, has conducted extensive research emphasising the significance of well-designed public spaces that cater to individuals with varying access needs. They argue that what benefits those with additional access requirements ultimately benefits everyone. The charity's paper on inclusivity calls for a shift away from vehicle dominance towards people-centric planning, considering the needs of those with protected characteristics who may suffer due to inadequate infrastructure.
Safety and Accessibility
Research from the Office for National Statistics (ONS) highlights that individuals with disabilities often feel less safe in public settings, especially at night. This sentiment is supported by Marshalls' research, where 80% of disabled participants expressed vulnerability in public spaces. These findings underscore the urgency of addressing safety concerns for all users, including those with disabilities.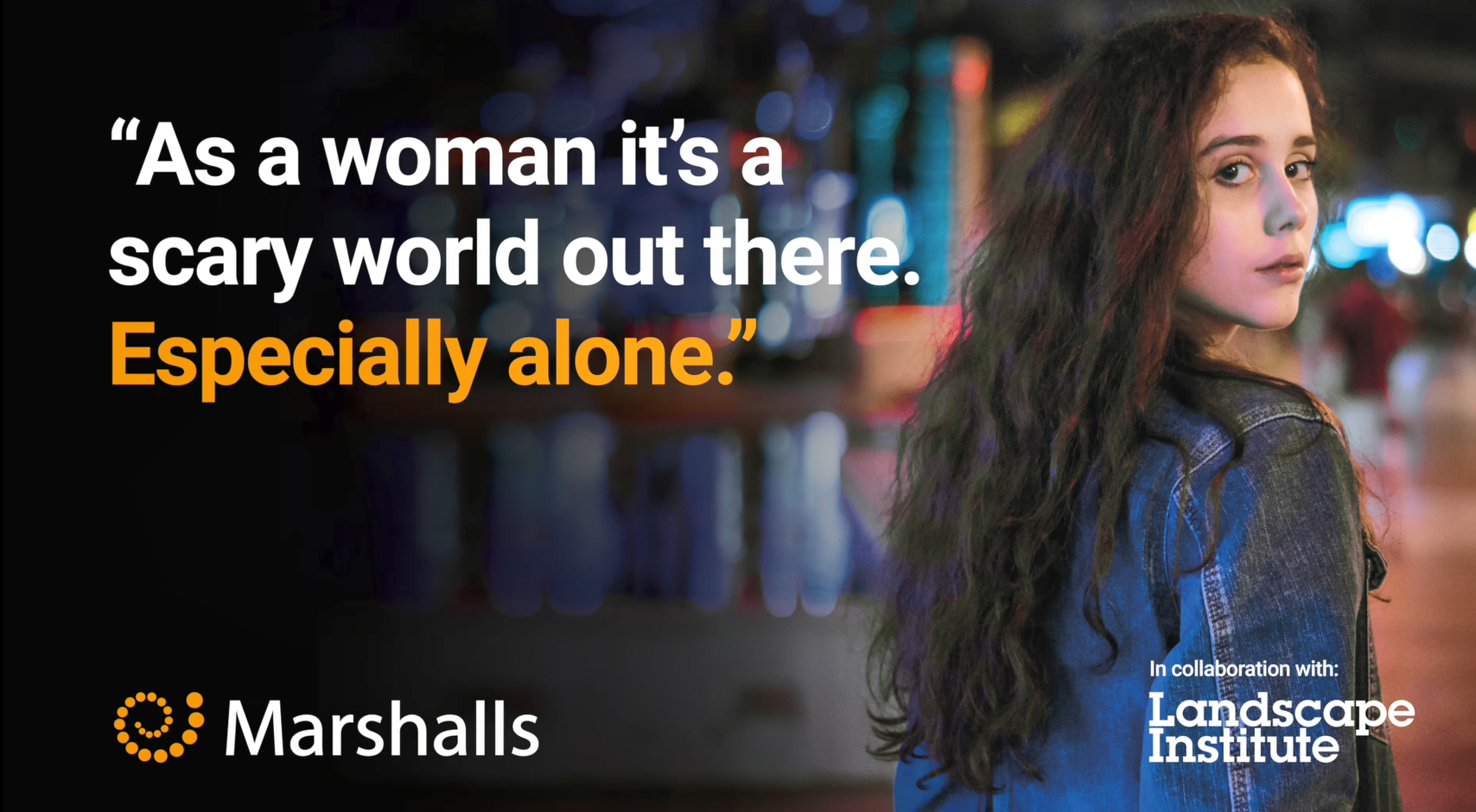 Inclusivity Across Demographic Variables
Creating inclusive public spaces also requires considering demographic variables such as gender, ethnicity, and sexuality. Stakeholder engagement is a critical component of this process, with an emphasis on user-led discussions rather than prescribed solutions. Accessibility to these discussions is paramount, with flexibility in timing and location to ensure diverse voices are heard. The potential for cultural and artistic interventions should also be continually explored to enhance the vibrancy of these spaces.
4 Key Points for Designing Inclusive Open Spaces
1. Removing Physical Barriers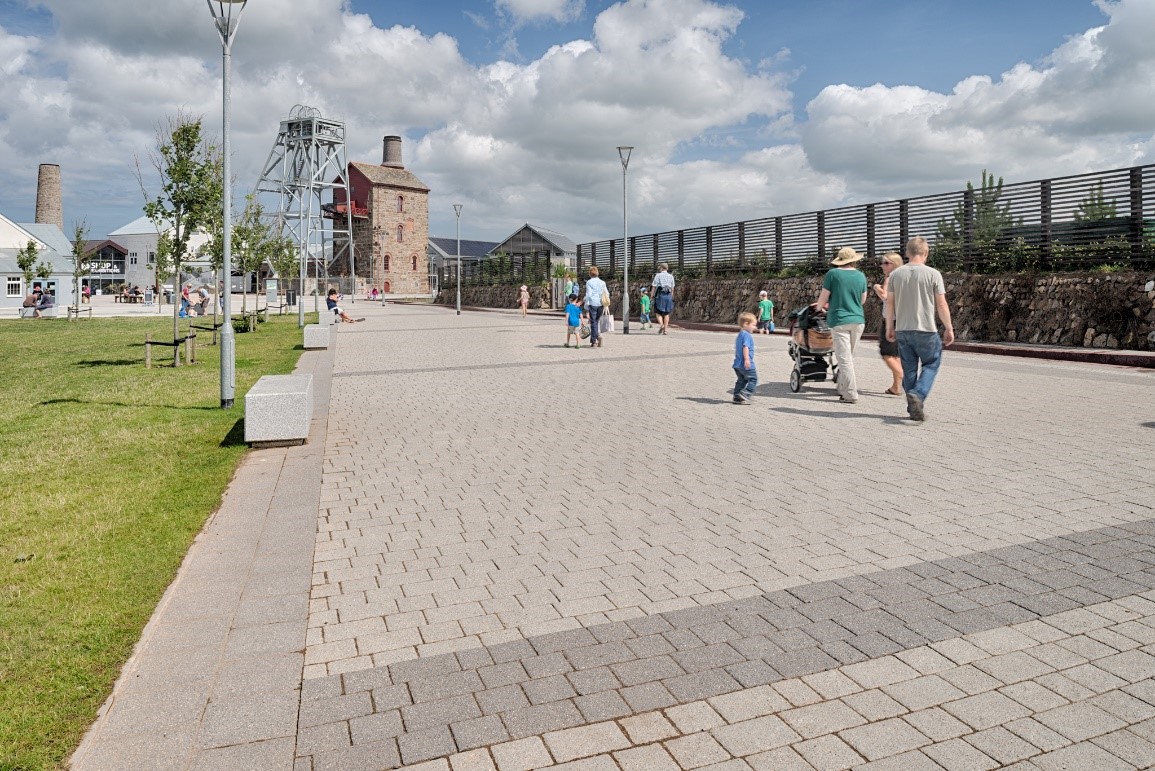 The first step in creating accessible public spaces is to eliminate physical barriers or "pinch points" that hinder access. Minimum path widths outlined in the Paths for All Design Guide recommend 1.5 metres, with wider paths (2.5 metres) to accommodate larger mobility scooters. The spacing between bollards should also be at least 1.5 metres. Access routes to public buildings must adhere to BS 8300:2018 for accessibility.
2. Elevated Spaces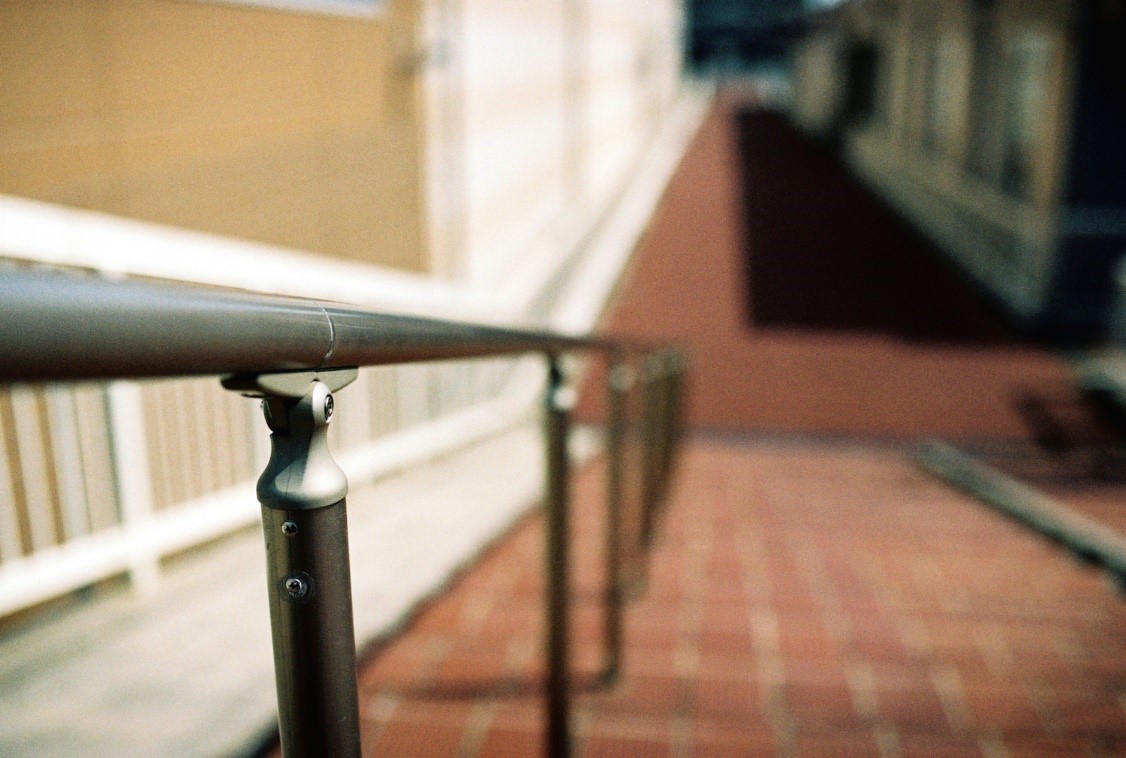 For areas with height differences or uneven ground, a combination of steps, ramps, and boardwalks with supporting handrails should be incorporated to facilitate access for disabled users. The inclusion of drop kerbs on pavements is crucial for wheelchair and bike accessibility.
3. Textured Landscaping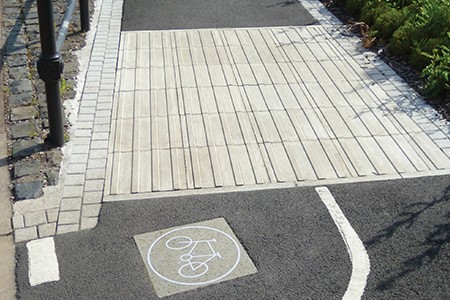 Tactile paving and contrasting colours in design elements and street furniture are essential for the visually impaired. Reflective strips or lighting can help distinguish elements during darker hours, further enhancing accessibility and safety.
4. Stopping Points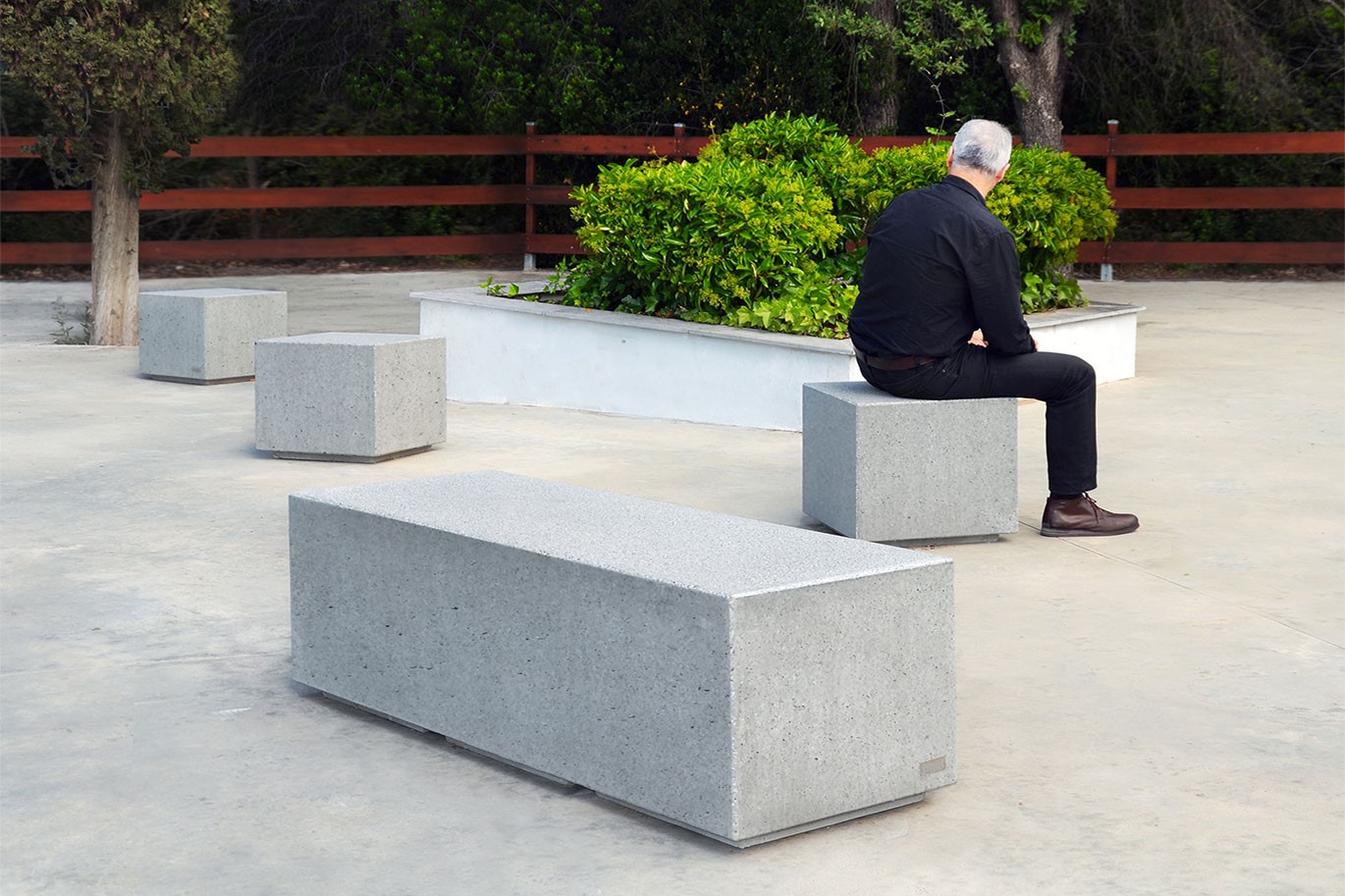 To support those with limited mobility, regular resting places should be integrated into the urban realm at intervals of 50 to 100 metres. These resting spots should ideally be sheltered and located near points of interest.
Designing public spaces that are inclusive and accessible to all is not just a matter of compliance; it's a reflection of commitment to diversity and equity within our communities. By prioritising thoughtful design, removing barriers, and engaging stakeholders, we can create public spaces that truly reflect the values of inclusivity and welcome individuals from all walks of life. In doing so, we enhance our communities, foster a sense of belonging, and promote welcoming spaces for everyone.
As well as the whitepaper, you can now book our Creating Safer Spaces CPD, allowing you to use the insight and pillars for future space design. The session lasts an hour and can be delivered online or in person.