Platform Copings
Manufactured in accordance with relevant Network Rail Standards and British Standards makes the units suitable for use on all Network Rail schemes.
Marshalls Rail coping offer includes a range of high quality platform units, including the innovative combined platform and tactile unit with the added benefit of quicker installation thereby offering faster productivity on site.
All units are DDA compliant and are compliant to BS EN 1339: 2003.
Certification Logos and Accreditations
| Product Name | ID | Plan Size (mm) | Length (mm) | Width (mm) | Depth (mm) | Approx. Unit Weight (kg) | Approx. Pack Weight (kg) | Units Per Pack | Finish | Made to Stock / Made to Order | Carbon Footprint |
| --- | --- | --- | --- | --- | --- | --- | --- | --- | --- | --- | --- |
| A100 Platform Coping Unit (Precast) | CF3100400 | | | | | | | 7 | Blasted | Made To Order | 54 kg CO2 each |
| A100 Platform Coping Unit (Pressed) | CF3100430 | 930 x 760 | 930 | 760 | | 155 | 1085 | 7 | Textured | Made To Stock | 54 kg CO2 each |
| A100 Combined Rail Coping & Tactile Unit Natural/Buff | WA6120100 | 1160 x 930 | 1160 | 930 | 100 | 262 | 1048 | 4 | Textured | Made To Stock | 34.5 kg CO2 each |
a100 b100 combined-coping-&-tactile-unit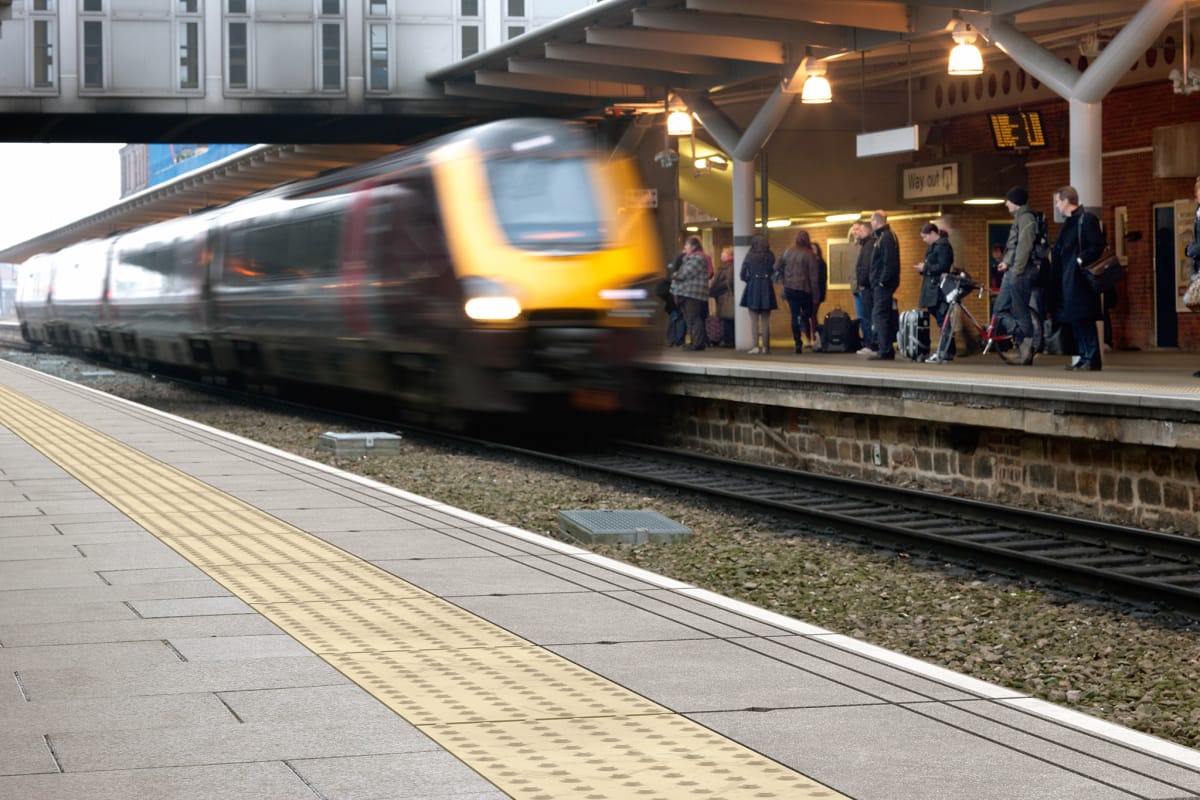 a100 coping unit platform edge tactile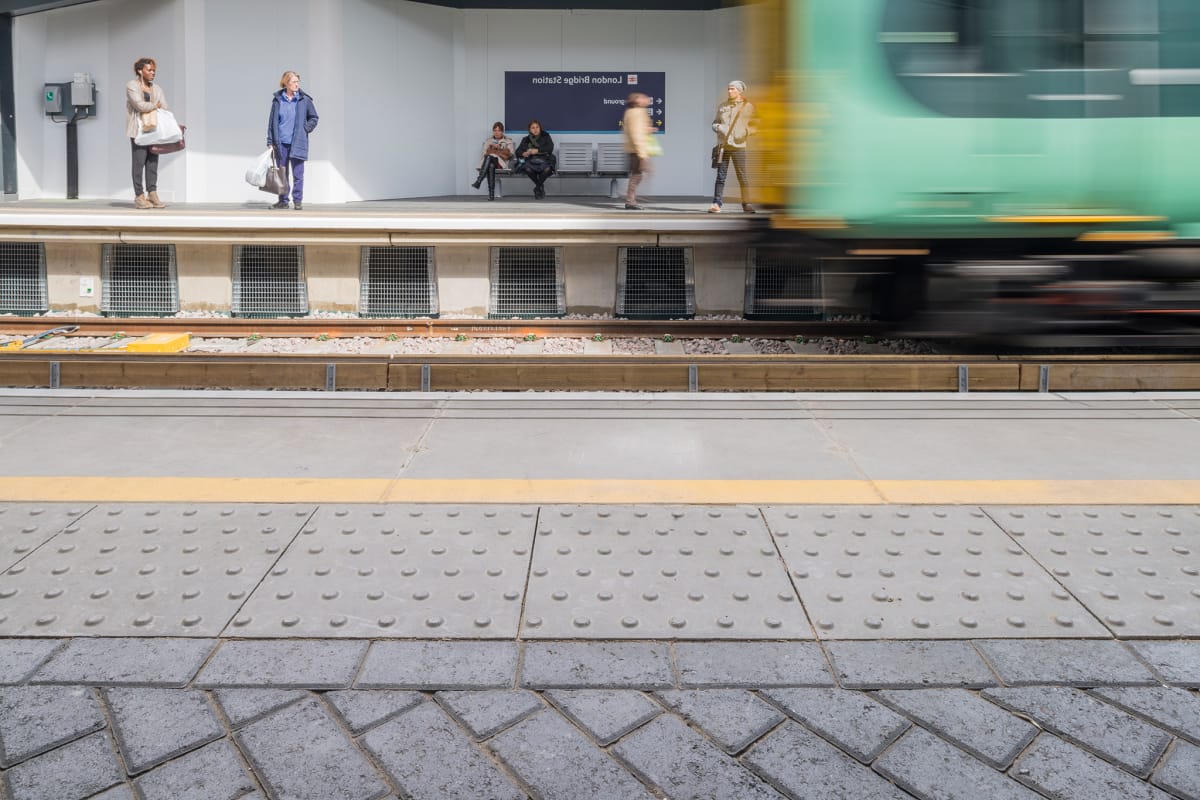 birco lite cast iron and keyblok - charcoal a100 with platform coping unit platform edge