Date published 7 June 2022
Johanna spends her days turning contractor drawings into 3D garden designs for their customers, helping them to visualise their project and make key decisions on features, materials and layout. Putting her Masters in Landscape Architecture to good use, Johanna is also responsible for designing our show gardens, including The Marshalls Sustainability Garden which will open at BBC Gardeners' World Live on 16 June.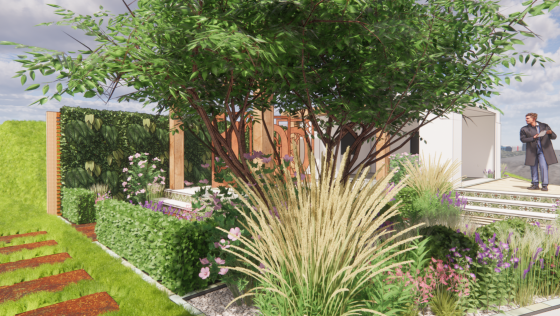 As an Assessor on the Show Garden Panel, Johanna will work with the other four panelists to judge ten of the show gardens. The gardens are eligible to be awarded BBC Gardeners World Live medals of Platinum, Gold, Silver Merit, Silver and Bronze in line with the pre-agreed criteria.
As a product sponsor for this event, we have also supplied a wide range of our garden materials to the gardens on display and will be sharing photos and updates about the event on Instagram and Facebook.