First impressions by Sarah Beeny
When looking at ways to make your home stand out from the crowd, first impressions really do count. Property expert Sarah Beeny discusses how you can create that all-important wow factor – and add value to your home while you're at it.
Did you know that when it comes to property we instantly know if we like a building – or not – before we've even stepped inside? So when it comes to your home sweet home, you might want to spare a thought for the outside because, your guests, or buyers, will have made up their mind within seconds of setting their eyes on it.
If impressing your family and friends is not enough of a reason to spruce up your property's exterior, then consider it an investment. Recent research revealed homeowners can add up to £30,000 to their home's value with simple improvements – and the exterior is a great place to start.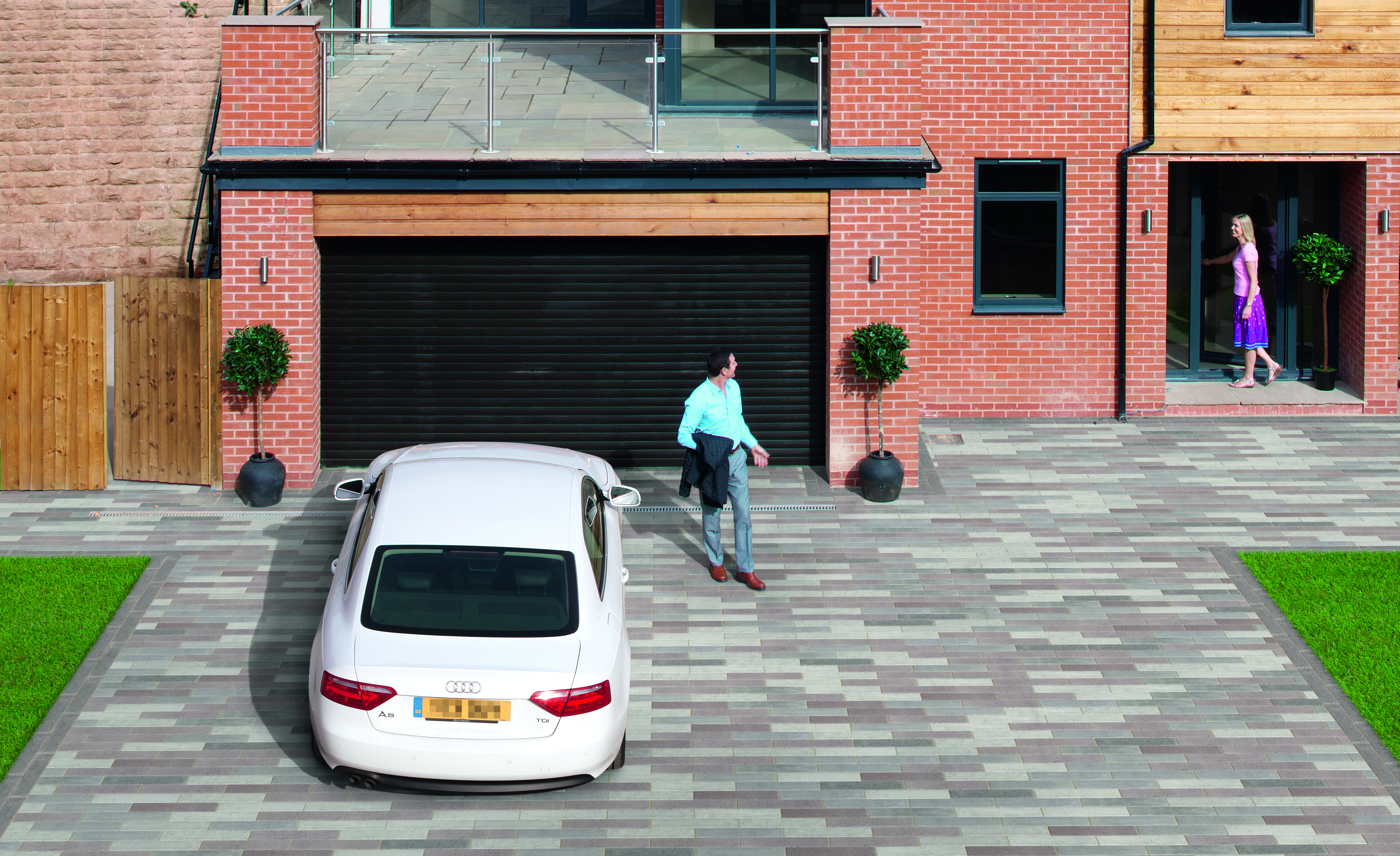 So next time you are at home step outside, cross the street, stand back and view your house with a fresh pair of eyes. You'll no doubt find one of the following could do with a little attention.
The Drive
For those lucky enough to have one – or those thinking of removing their front garden to create one – try to remember that the front drive should be much more than a practical place to park the car. It is one of the first things people notice about your home, yet many homeowners neglect it.
Tarmac is often used – but it doesn't drain or look particularly beautiful. Resin can be a practical drive solution, it can be edged with block paving, drains well and looks great. Then there's traditional block paving, it's a really smart and durable option that with clever drainage solutions will look fantastic for the long haul. There are loads of different colours and finishes to choose from so you can complement your home, no matter what the style.
For a unique and contemporary feel, try Driveline Metro, a linear paving with a textured surface finish that will set you apart from your neighbours. Traditionalists may prefer Drivesett Deco, which has a timeworn appearance to emulate Victorian-style paving that complements period properties.
How much a driveway will cost to install and how much it will add to the value of your house really depends on where you live. Adding off-street parking in a built up, wealthy urban area or suburb where space is at a premium will more than pay for itself.
Save money and be more sustainable by installing a permeable driveway product, such as Drivesett Tegula Priora. This type of product manages rainwater in a sustainable way as it is allowed to pass through the joints and back into the groundwater without it being channelled into the often already overburdened drainage system. As the water is returned to the ground this will help this will help to keep your plants green and removes the need for additional drainage systems to be installed as well as the need for planning permission.
If you prefer a greener look, Bioverse is perfect for occasional parking whilst offering all the benefits of permeable paving. Bioverse can be cut in the same way as you would cut your lawn.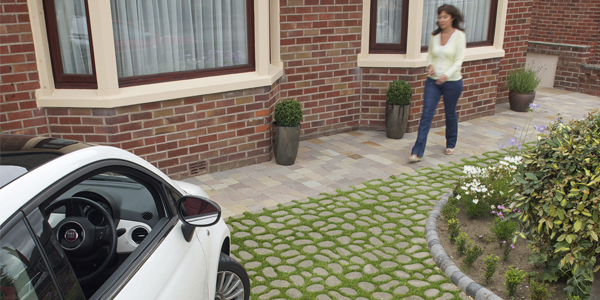 THE FRONT GARDEN
Despite the trend for driveways, creating a well-presented front garden, can add around £8,500* to the value of your home. But it's not just about maintaining a lawn; walls, railing and fences need to be looked after too, while borders and other greenery are hugely important if you want to give your home a welcoming feel. Woodstone planters and posts are low-maintenance, modern and durable ways to organise your outdoor space.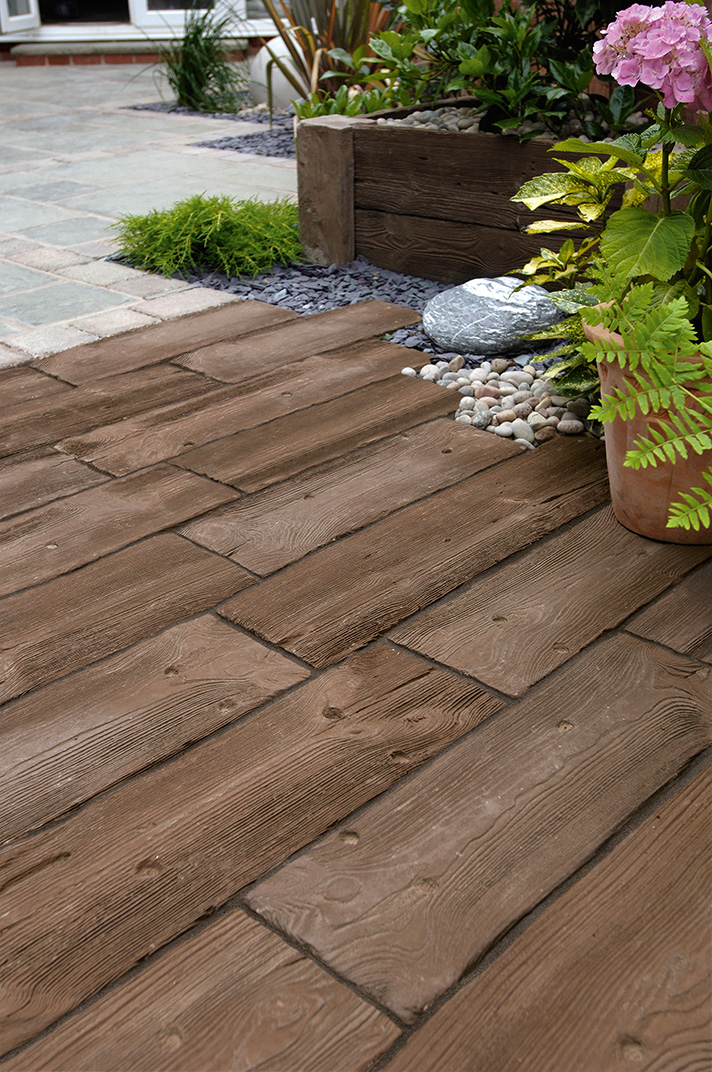 Think about your front path, if you have one, borders and any steps you have leading up to your front door – are they dirty, loose or cracked? Give them a jet wash, make any repairs or consider replacing them altogether if they're beyond fixing.
THE HOUSE FRONTAGE
Imperfections will catch the eye of every new visitor to your home and if left, could over time lead to more expensive repairs, so it's worth spending time repairing and re-painting the front door or window frames, repairing any cracks on the outside render or repointing any brickwork. Look at your door furniture and clean it up or replace it to give an instant facelift.
Houses appear instantly more attractive with plants trailing up their frontage, while window boxes provide an affordable and temporary way of bringing the front of your house to life.
Once problem areas have been rectified, the addition of some clever lighting around the front of your house can really show off your handiwork, as well as add security, drama and interest to your home. Place lanterns or plants with uplighting on either side of the front door to add symmetry, for example.
THE ROOF
It's easy to neglect the roof of a house and choose instead to focus on features directly in the line of sight. Avoid problems down the line by investing time in maintaining your roof now to ensure it is free of leaks, well-insulated and in a decent condition. If you need to re-roof, this is the time to consider a loft conversion, as this will be relatively cheap time to do it and the investment will more than pay for itself.
So whatever the driving force, looking after the fabric of your home, keeping on top of maintenance that could cost you in the long run and finding durable and sustainable products that will stand the test of time, will ensure that your house remains the stand-out star in your neighbourhood and that potential buyers have that all important great first impression.
*As reported by thisismoney.co.uk