The Marshalls Register of Accredited Landscape Contractors and Driveway Installers is a national network of independent professional installers. They are not employed by Marshalls, but are strictly vetted and monitored by us to assess their levels of competence and performance.
Find an Accredited Installer now
Use your full postcode to find the nearest Marshalls Register accredited paving & driveway installer. Professional Installation
The Marshalls Register of Accredited Landscape Contractors & Driveway Installers
After all your inspiration, planning and investment, finding the right installer is essential, as you will rely on their advice, product knowledge and workmanship to achieve the desired end result.
The Marshalls Register of Accredited Landscape Contractors and Driveway Installers is a national network of recommended professionals. Although they are not employed by Marshalls, they agree to abide by our own installation guidelines and are all vetted by Marshalls assessors. Here is a link to the site assessment form that we use to monitor our registered members who are checked regularly by our network of regional assessors.
Marshalls recognises the vital part the installer plays in the correct installation of our products. We set up our Register of Accredited Contractors and Driveway Installers to ensure that customers buying our products enjoy peace of mind combined with the guarantee of a quality end product finished to the highest standards.
20% product, 80% installation
Did you know the question most frequently asked is "how much will it cost?" The majority of installation costs are usually ground preparation and labour. Opting for a premium quality paving won't significantly increase the overall cost, so choose the best you can afford.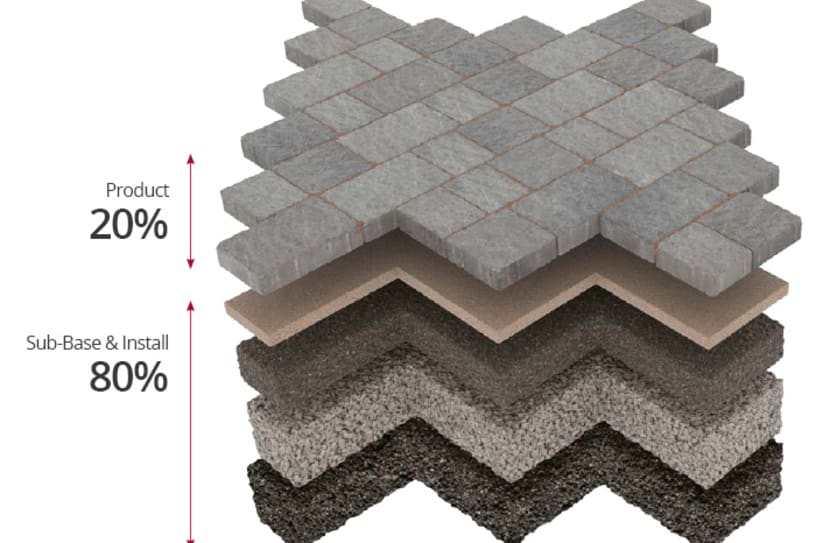 Choosing an Accredited Installer
Written confirmation of any quotation
An estimated start date
A reasonable estimate of the time required to do the job
Always request written quotations. We recommend more than one as service levels vary and the cheapest is not always the best. Make sure each company quotes on a like-for-like basis.
Opportunity to take the Hard Landscape Guarantee. This covers failure of the product for 10 years and the workmanship for 5 years.
Appoint the Marshalls Register Installer with whom you feel most comfortable, and best suited to your project requirements.
Ask your installer for their most recent Marshalls assessment How to spot a rogue trader
If they come knocking because they 'just happen to be in the area' - be wary. A genuine Marshalls Register Installers will never cold call. If someone claims to be genuine Marshalls Register Installer or says they are associated with us, check with us, or use our installer search by county to validate who they are.
If they say they can 'start tomorrow' - be wary. Reputable installers are in demand and may require several weeks' notice.
Never accept a verbal estimate. Insist on a written quotation. Quotes should be written on headed paper with an address and telephone number.
If you accept the quote, request written confirmation. A 'cowboy' will be reluctant to do this, however a written contract is essential.
Marshalls Hard Landscape Guarantee
Only a Marshalls Register Installer can offer you the unique Marshalls Hard Landscape Guarantee. The guarantee protects your investment with a level of cover unmatched by any other company (subject to terms, See here):
Covers material defects for a full 10 years and materials produced with Surface Performance Technology for a further 10 years
Covers installation defects for 5 years
Is valid even if the Installer ceases trading
Is index-linked, to protect your investment against inflation
Is issued only when inspected and signed as satisfactory by you, the customer
Upon receipt of the correctly completed request form and fee, Marshalls will send your guarantee within 5 days
Is great value at just £50 (+VAT) per £5,000 of the installed value