How your cancelled holiday could be the key to years of happy summers
Whilst dreams of walking along tropical sands have to wait, smart homeowners are making plans to spend their holiday money much closer to home. So with a holiday refund in the bank, or one on its way, should you invest that money in updating your garden or outdoor space?
From new planting to growing veg, outdoor exercise to training the dog, our gardens have become a vital living space these last few months. And with travel plans delayed indefinitely for most, it's likely that you'll be using your outdoor space much more regularly in the future.
Is now the time to invest in my garden?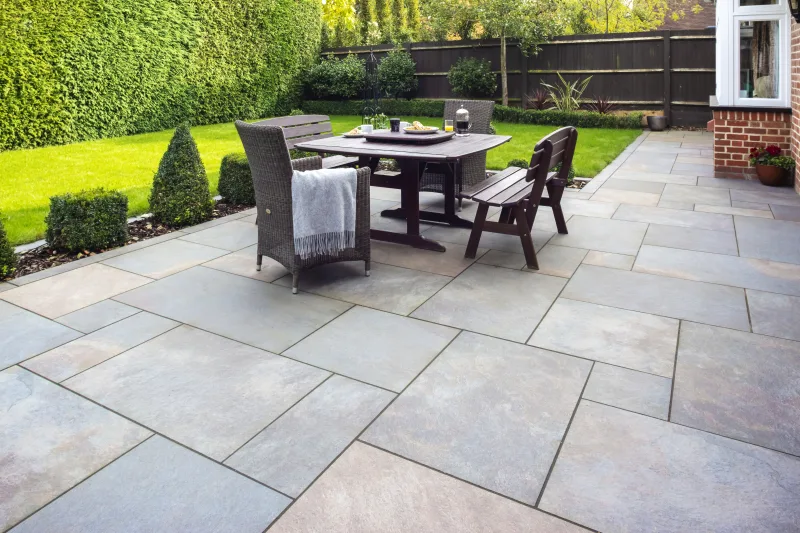 According to Nationwide* the average family of four takes two holidays a year and spends around £6,840 in total. To understand what that money could get you if you were to invest it in your garden, the average Marshalls customer** spends £7,600 on a new patio, where the average patio size is 46m². This cost includes design and build by a reputable installer, patio paving and other materials. Put simply, your annual holiday fund could be the key to investing in your space and creating lasting memories at home all year round.
What affects the price of a garden project?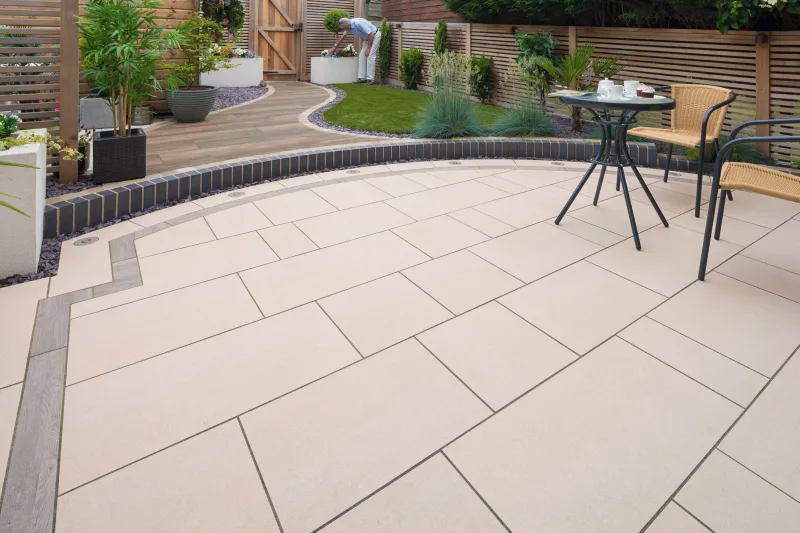 In general, 80% of the cost of a garden project is in the preparation and installation; so the condition your garden is in to begin with will influence the total price. For example, laying a new patio at a new-build home where the ground is flat and bare will generally be easier and quicker to renovate than a multi-level space with mature trees.
Clearly money can be saved if you choose to do all this yourself, but it's worth weighing up whether you have the time, skills and patience before starting. If you use a professional, aim for someone from the Marshalls Register for the peace of mind that they've been vetted by us and have the experience needed to do a top quality job.
The cost of your patio paving is determined by the size of the area and the type of paving you choose. We've got an article devoted to helping you choose the right garden paving, but in short you will find concrete and natural stone options to fit any budget, and porcelain paving is a popular choice if you want a low maintenance garden. As an illustration, enough paving for a 16m2 patio using our Symphony Classic paving (pictured above) would cost just over £1,100.
Are there smaller changes I can make to my outdoor space?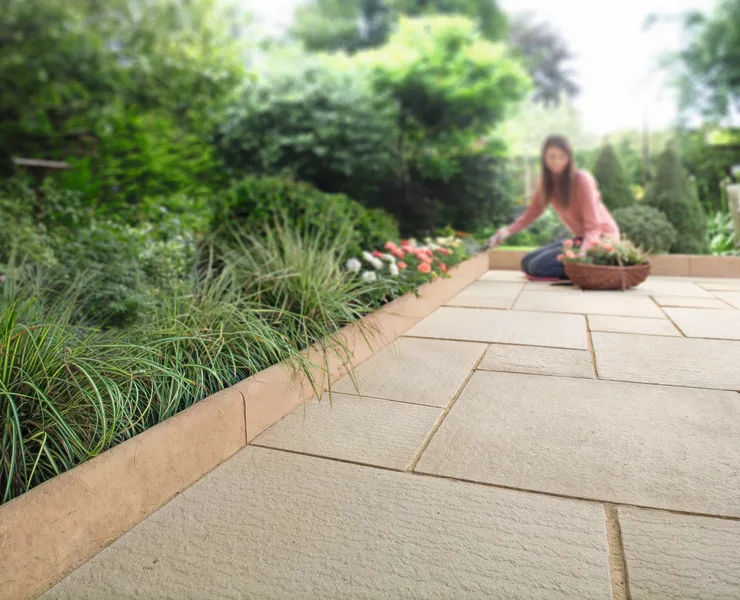 If you're not ready for a garden redesign, there are plenty of small garden improvements you could make. Creating new paths or adding edging to existing ones will neaten things up, and adding new seating or furniture will give you more opportunities to use the space you have. When it comes to the layout, take a tip from the designers and look at creating zones in your garden based on what you like to do best – entertaining, relaxing, eating…the options are endless!
Starting a garden project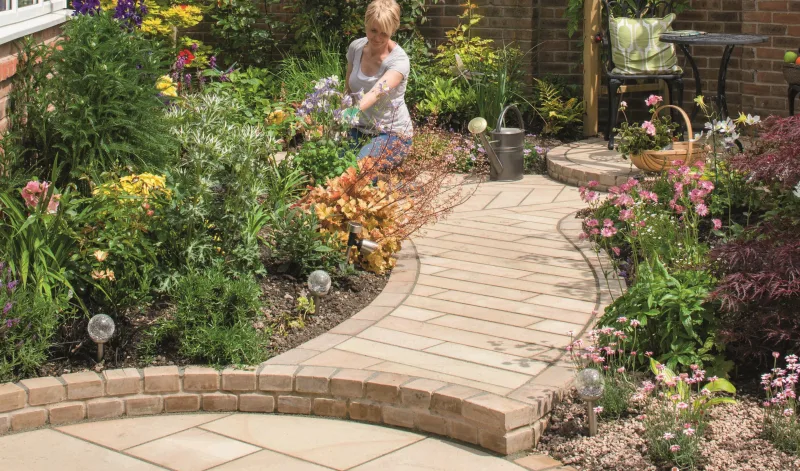 Once you've decided what you want to achieve, do your research. Browse the full Marshalls paving options for inspiration, ideas and prices and get in touch with local installers to arrange a visit and a quote (remember, cheapest isn't always best). If you decide to do it yourself, use the inspiration section of this website for videos, tips and advice.
*Taken from Nationwide Spending Report 2018
**Averages taken from 2019 spend figures by customers who took out a Marshalls Hard Landscaping Guarantee