Natural Stone Pavers & Paving
Why Choose Marshalls Natural Stone Paving?
All of Marshalls' natural stone paving is ethically sourced under the Fairstone brand. Through buying Fairstone you can be assured that the stone is quarried and processed to the strict standards of the Ethical Trading Initiative; it ensures no child labour, fair wages and safe working conditions are maintained.
Whether you're looking to create an impressive entrance, or private patio area for al fresco dining, perhaps you're re-landscaping your whole exterior, or maybe just injecting some new life into an unloved corner. Whatever look you're after, natural stone paving slabs offer you that versality.
What is natural paving?
Natural paving can be used to create defined areas to the exterior of the property and can be functional as well as decorative. Our natural stone pavers range includes Indian sandstone, granite, slate and limestone. Each stone provides a different aesthetic suitable for all your landscaping needs – ideal for garden paths, driveways, patios, and other features. Natural stone paving slabs are durable, yet easy to install.
Choosing your natural stone pavers
Our most popular natural stone paving slabs are from our Indian sandstone range. Thanks to the striking colours of the stones they offer a versatile solution for homeowners looking to inject some colour, while our natural Fairstone slate brings a bold texture and colour, providing a contemporary twist on classic natural paving stone products.
All our natural stone paving is ethically sourced from handpicked quarries across the world, and each collection is available with a range of finishes, colours, and sizes to suit any outdoor design. If you need help finding the right natural stone pavers for your project, feel free to get in touch with our friendly and knowledgeable team today or download a brochure for the full range.
Find an Installer
Use your full postcode to find the nearest Marshalls Register accredited paving & driveway installer.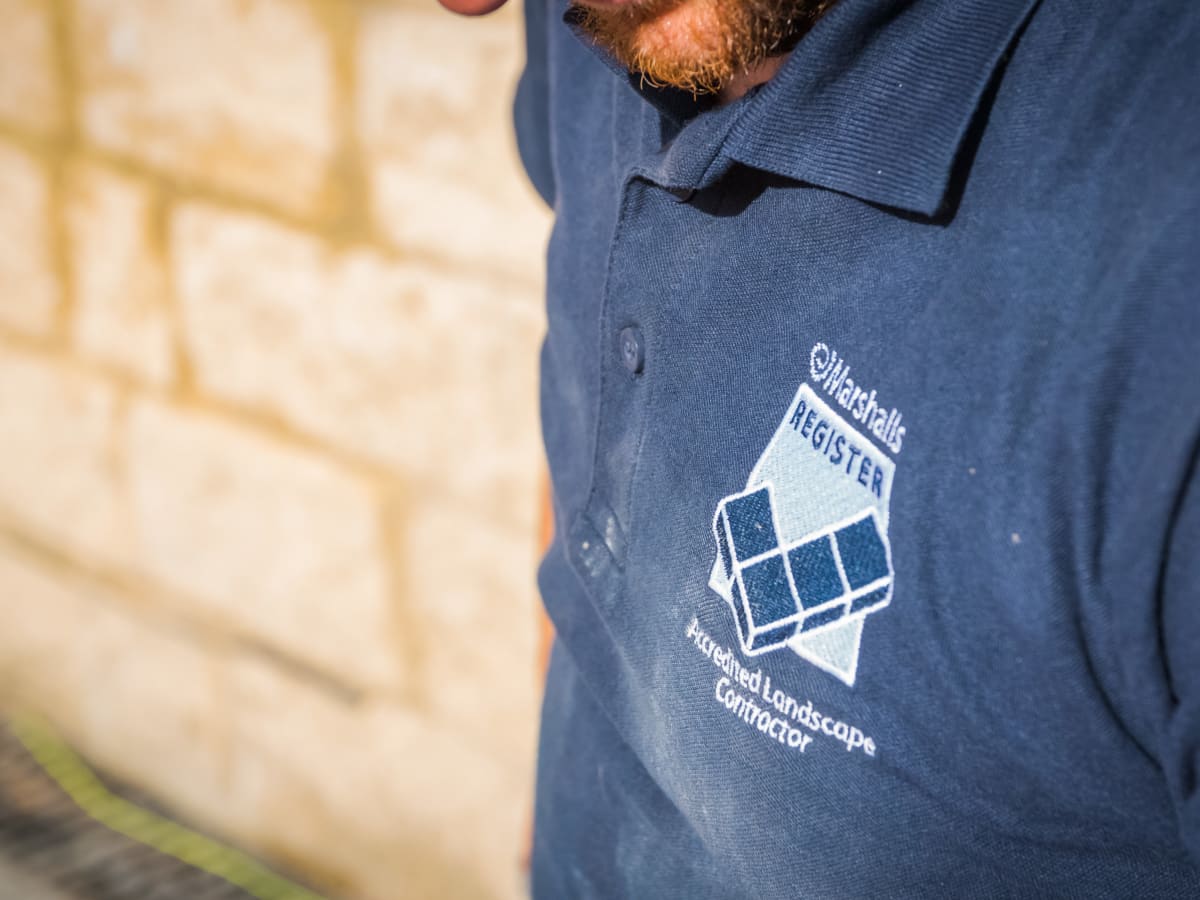 Stockist Locator
Use your full postcode to find the nearest Marshalls Stockist, simply enter your postcode and click find.