Natural Stone

Why choose Marshalls Natural Stone?
With our extensive range, we're confident we have just the right beautiful, hard-wearing natural stone for your project needs, whether it be paving, kerbs and setts or street furniture, planters, bespoke masonry or public art.

Extremely durable with properties to withstand all weather conditions, natural stone offers long term performance. With high slip resistance and strength suitable for vehicle trafficked areas as well as pedestrian, you're bound to find paving to suit your designs.

Our range is available in various colours and finishes and our experts can advise the best options to suit your project, whether you are looking to create traditional and timeless looks or a more modern aesthetic.
Marshalls was founded in natural stone in the 1890s and our expertise allows us to collaborate with our customers to achieve their vision
We offer an array of choice across Yorkstone sandstone, granite and porphyry with capabilities for a host of applications
Our specialist engineers can help you save time, money and carbon on your scheme
Our bespoke masonry solutions allow designers to use stone as a canvas for public works of art and truly unique pieces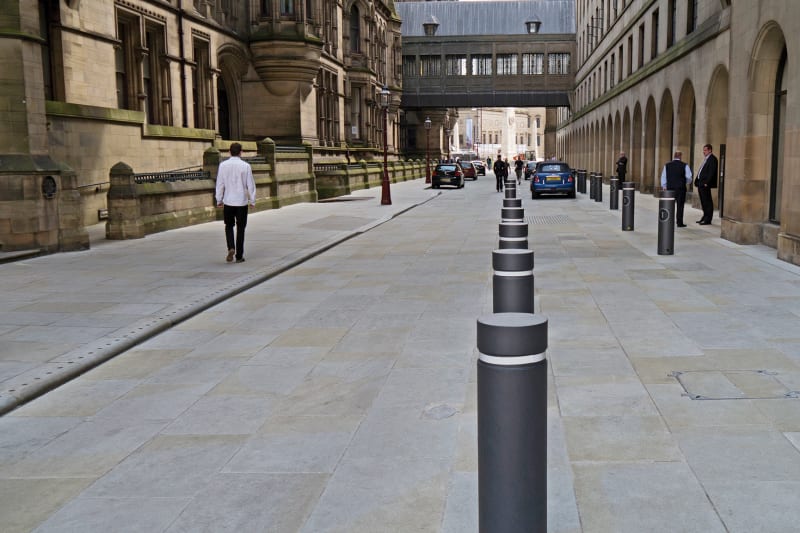 Natural Stone Products
Our Natural stone is available in various colours and finishes, so whether you'd like a blasted, fine picked or flamed finish or something entirely different, we can advise on what will suit your traditional or contemporary project.
Discover our ranges
Our blogs give an insight in to current topics in the use of natural stone, commercial hard landscaping and the creation of better spaces.
Our case studies showcase how Marshalls granite, sandstone and Yorkstone have helped bring a variety of landscape projects to life across the UK.
Marshalls PLC By Post
Landscape House
Lowfield Business Park
Elland
HX5 9HT

Our office opening times are 9am to 5pm Monday to Friday and calls may be monitored or recorded.
Get in touch with us
If you have a question or need help on a particular subject then please do get in touch using this short form. You can also reach us by telephone or use our live chat facility. We'll aim to to respond to you as quickly as possible with the information to answer your query.