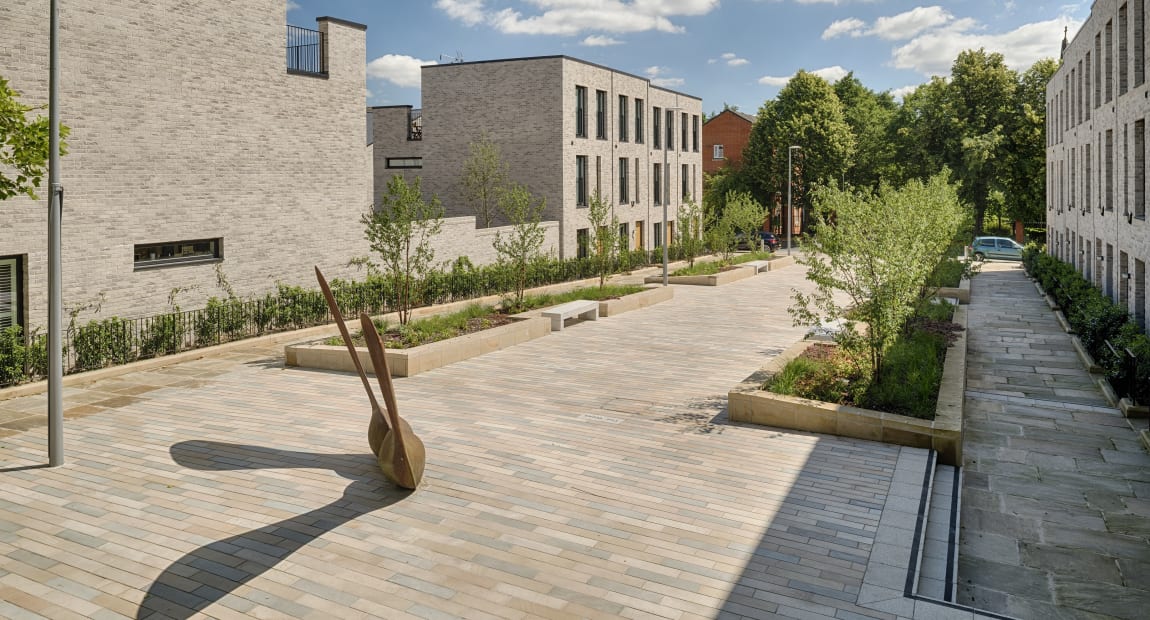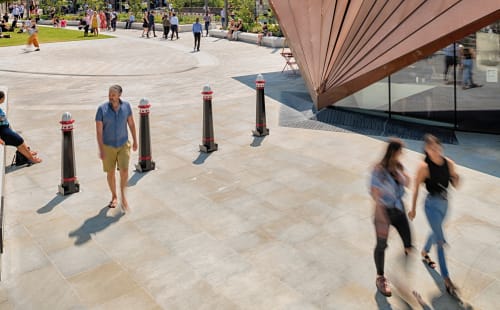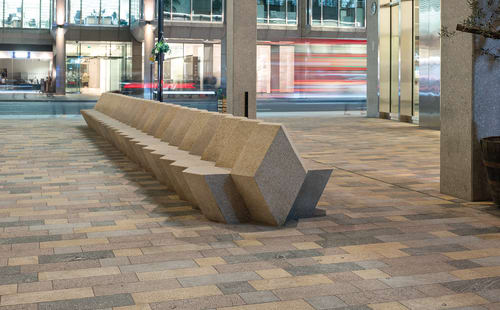 Marshalls is the leading supplier of natural stone products for the landscaping industry, with more than 120 years of experience. Natural stone is where we began our journey to becoming the UK's No.1 hard landscaping supplier. We have delivered natural stone to some of the most prestigious projects in the UK and our proudest achievement is supplying stone to Trafalgar Square, one of London's most iconic spaces.

What is natural stone?

Marshalls' natural stone can be used for a wide range of projects – whether that be for laying paving, creating steps or street furniture, to name just a few. It can create safe walkways for pedestrians, smooth and durable routes for heavy vehicles operating around industrial estates as well as classy, stylish steps approaching city-centre offices.

Whatever your needs, our natural stone can provide the solution and ensure your project gets finished to a premium standard. You'd expect nothing less from the leading natural stone supplier in the UK.

What are the benefits of choosing Marshalls' natural stone?

Our expertise extends from stone selection, through general and detailed stone design, to specification advice and Bills of Quantities guidance. Marshalls can also assist with matching loadings to the appropriate stones and installation techniques. On site, our liaison with the contractor is aimed at minimising installation time and matching any programme requirements.

Not only that, but we offer a range that's unrivalled by any of our competitors – that's why we're the top natural stone suppliers in the UK. Whatever vision you have in mind for your project, we'll help turn it into a reality with our selection of varying colours, textures and finishes. We'll also provide the natural stone that aligns with your budget, so you can be sure of getting the best possible price for your product.

But you don't just have to take our word for it – the quality of Marshalls' natural stone is there for all to see in the shape of our case studies, and our work on International Quarter London and Victoria Gate in Leeds are just two examples of our stellar service.
What types of natural stone are available from Marshalls?
With an impressive range covering a variety of natural stone types from an enviable stable of indigenous block stone quarries, and a worldwide sourcing network of proven calibre and quality, Marshalls has everything you need for stone usage in the built environment.
Our
Yorkstone
has been the country's favourite dating back nearly two centuries, while
granite
can be used to add colour,
porphyry
is extremely hard-wearing and
Indian sandstone
is one of our most aesthetically pleasing types of natural stone.
Choose the natural stone for your project
If you require indigenous natural stone or an imported material, we are confident that Marshalls can supply exactly what you desire to ensure your project is a success. To find out more, browse our range of natural stone or
get in touch
with us today.
Follow the natural stone journey from start to finish through
our interactive infostory guide
See Marshalls products in action
We've compiled a flickbook of the most exciting projects we've been part of - featuring everything from Timekeeper Square in Salford to Angel Court in London.
Browse our most inspirational case studies here >
Complimentary and supporting ranges
Marshalls range of Natural Stone products will bring stunning style and prestige to any scheme. With the aesthetics covered, take care of all the practicalities of your scheme such as water management, landscape protection and other services.