Project
A low maintenance zoned garden with porcelain paving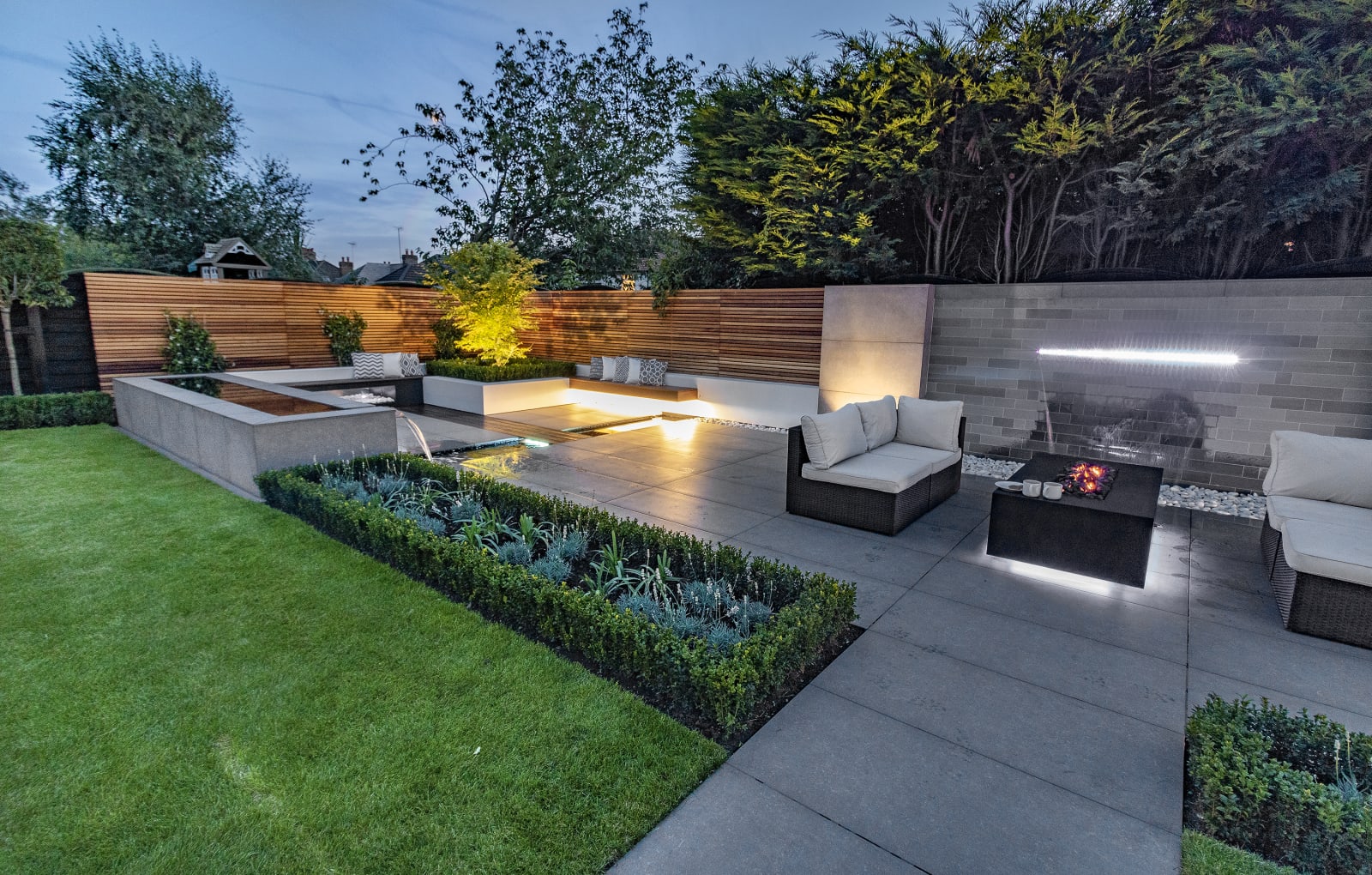 A low maintenance zoned garden with porcelain paving
Overview
This superb family garden was created with millimetre perfect precision throughout. The homeowners now have several outdoor seating areas as well as a hot tub and fire pit, perfect for summer evenings and family parties. The garden benefits from high-quality materials such as SYMPHONY® porcelain paving in Blauw and Stoneface® Veneer walling in Silver Multi, to create not just a modern, but a low maintenance garden.

Marshalls Register 2020 Best Patio Transformation Over 40M² Award Highly Commended.
Gallery
Please click on an image below to enlarge or download it.