Project
Curved garden design with built in seating, pond and natural stone paving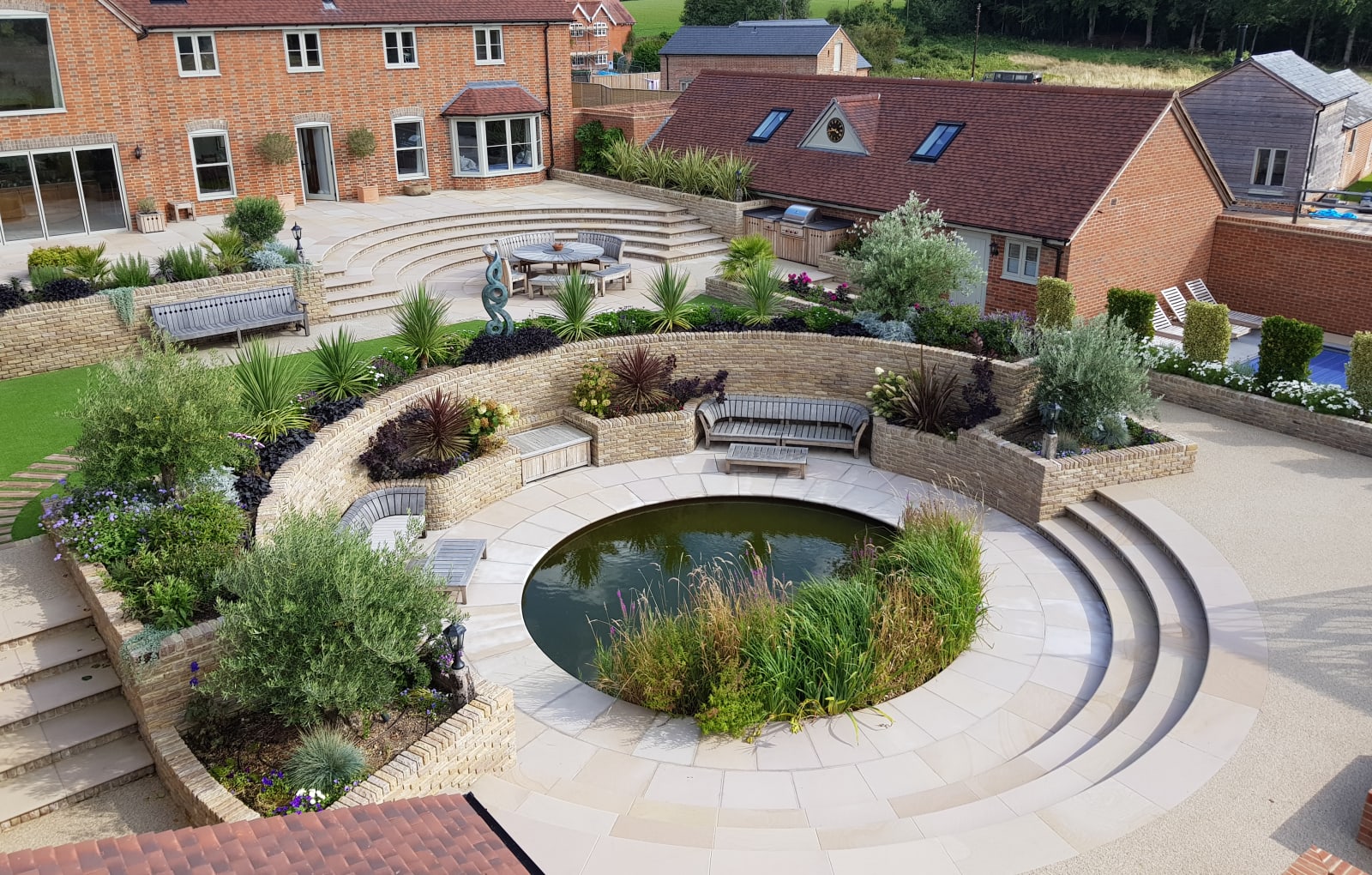 Curved garden design with built in seating, pond and natural stone paving
Overview
A large multi-level patio featuring various seating areas, a vegetable patch and a deep fresh water pond. A monumentous project with a total excavation consisting of over 1,200 cubic metres, to create this stunning garden. The patio was created using Sawn Versuro natural stone paving and bespoke radial steps to connect the different levels. The pond area was designed around the benches so radial joints for the copings would line up with the rest of the bespoke features, creating a relaxing environement to be enjoyed for many years.
Marshalls Register 2019/20 Contractor of the Year.
Marshalls Register 2020 Best Engineering Achievement Award.
Marshalls Register 2020 Best Patio Transformation Over 40M² Award.
Gallery
Please click on an image below to enlarge or download it.