Driveway Designs & Patio Ideas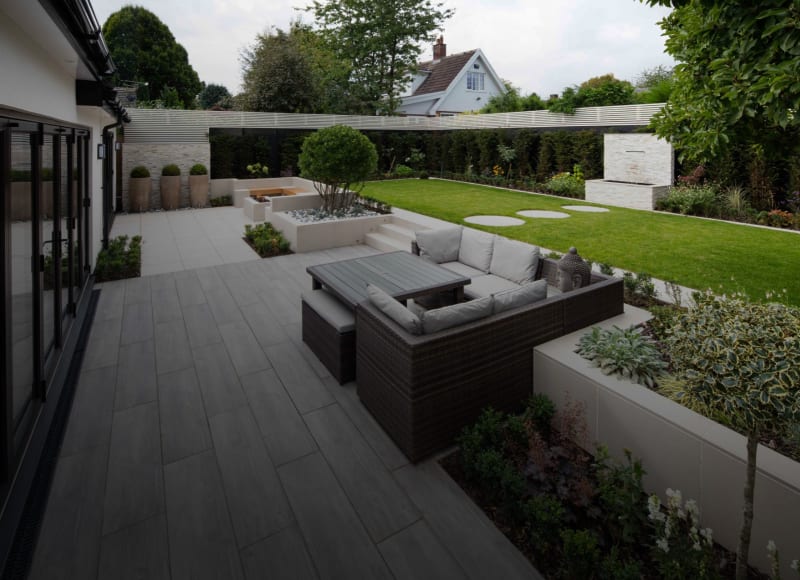 Looking for some inspiration for your new garden patio design? Our extensive laying block paving pattern library contains patio design ideas across all our garden paving products.

What are the different types of patio designs?

With the incredible amount of choice available from the Marshalls patio paving range, no ideas or designs are too complicated. From basic concepts such as the stack bond to ambitious multi-size flag layouts, we categorise our laying patterns into four groups to help bring ideas to life:
Random course: For garden patio designs that achieve stunning results, why not consider laying different sizes of paving slabs and flags at random?
Stretcher bond: One of the most straightforward patterns - the joints are offset by exactly half the width of the paving flag – which ensures a modern, smooth look and allows your garden patio to make a real statement.
Repeatable random: For more adventurous patio area ideas, why not lay multiple flag sizes in a motif that is then repeated to create a striking pattern?
Other: For a patio design idea less conventional, why not explore one of Marshalls' alternative flag laying patterns such as sandstone circles and octants?
• Explore our garden patio design guides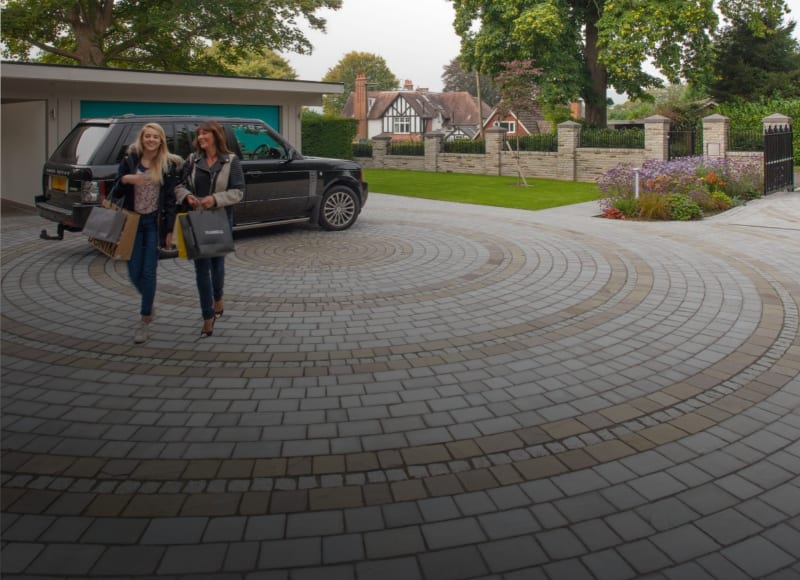 Struggling to find the driveway design ideas that inspire and excite you? We have a wide range of driveway designs for UK homeowners available across all our driveway products.

What are the different types of driveway designs?
Much like our patio flags and setts, even the most elaborate driveway designs can come to life with our unrivalled choice of driveway paving products. There are four groups of laying patterns that a driveway design can fall under. Three of them – random course, stretcher bond and other – are common to patio area ideas too. The fourth, however, is herringbone.
With a herringbone design, the paving stones are interlocking. This is commonly used in areas used by traffic because it means your blocks won't move when vehicles brake or turn on them.
• Explore our driveway design guides