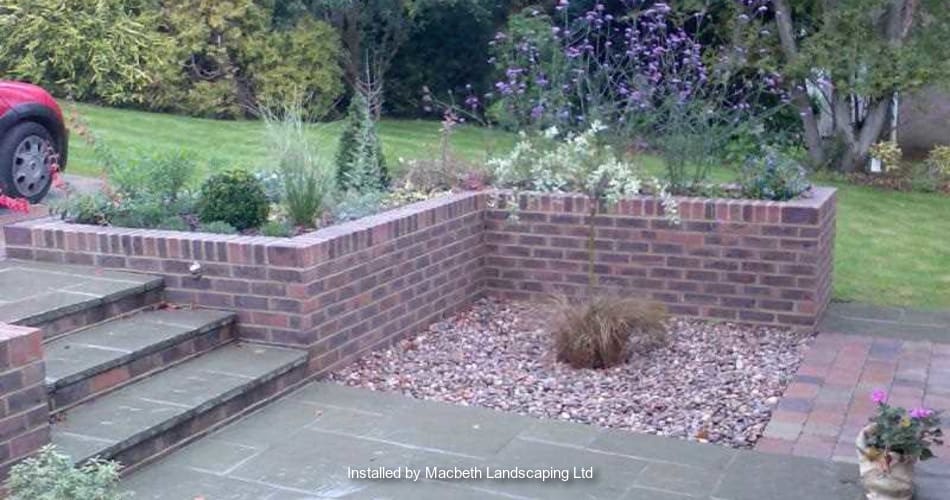 Macbeth Landscaping Ltd
Macbeth Landscaping have provided gardening and landscaping services in the south east of England since the early 1990s. We have built up a wealth of experience as well as a large portfolio of satisfied clients. Our highly professional and qualified team of expert landscapers, gardeners and tree surgeons, provide an abundance of experience and a wide variety of skills.
74 Burntwood Lane Caterham CR3 5UL
Specialisms
Marshalls assesses certain skills and capabilities that members have demonstrated in specialist areas of landscaping which are reviewed periodically by Marshalls assessors to ensure that the skills are current.
Design
Awarded where a Marshalls Registered Member has demonstrated that they have the ability to offer design services to their clients.
Awards
Marshalls hold an annual competition where Registered Members are invited to submit examples of their work in a number of categories which are then judged for regional and national awards. Members are also able to list winning projects from other recognised competitions.
Qualifications
Awarded where a Marshalls Registered Member has gained a recognised qualification in landscaping skills, these are verified periodically to ensure the individuals that hold the qualification are still employed and the qualification is current.
Customer Service
Awarded to a Marshalls Registered Member through the submission of customer feedback questionnaires which are reviewed and evaluated.
Second time I have used Macbeth and find them very efficient and extremely pleasant to deal with
Mr & Mrs H - Redhill
Great team to work with and have in our garden
Mr P - Caterham
A very cheerful & good working crew. Would have no trouble in any further recommendation. A pleasure to have them here
Mr D - Coulsdon