What are the rules for a new driveway?
A new driveway is a great way to improve the front of your home and add value to it too. But, as you start looking at ideas, there is a piece of legislation that you need to know about.
Driveway legislation
Driveway legislation is there to reduce the impact of flooding. In simple terms, any new driveway over 5m2 must provide a drainage system for the water to run to a permeable area. If it doesn't, then you will need to get planning permission.
As the UK has its fair share of rain, there are many problems that could lead to the increase of flooding of street drains and driveways caused by rainwater. But luckily you will find a number of innovative and sustainable drainage solutions suitable for any household or budget. In this article we take a look at two options for complying with driveway legislation – driveway drainage and permeable paving.
Driveway drainage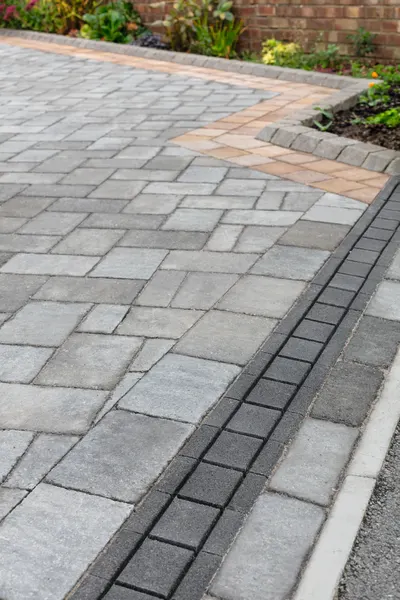 There are many options for domestic drainage and a good installer, such as a Marshalls Register Member, will be able to help you make the right decision. As market leaders, we've developed - Driveline® Drain, a patented drainage system for homeowners.
Chris Griffiths, our resident water management expert said: "To comply with legislation, if you don't use a permeable surface on your driveway you still have to make sure that any rainwater that falls on it is directed back onto your land and not into the drainage system. Driveline Drain is a great way of achieving this. Placed along the end of your driveway, the concrete units complement your block paving perfectly and create an integral channel which directs the runoff away from the highway and into a suitable soakaway on your land."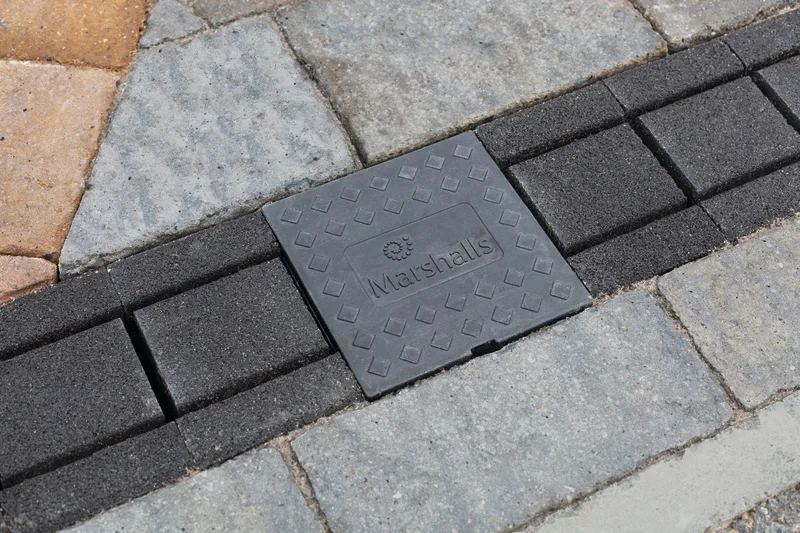 Driveline Drain® is an attractive and innovative drainage solution, with the benefit of being much more attractive than metal or plastic alternatives. It helps reduce the risk of flooding and complies with government legislation too.
Permeable paving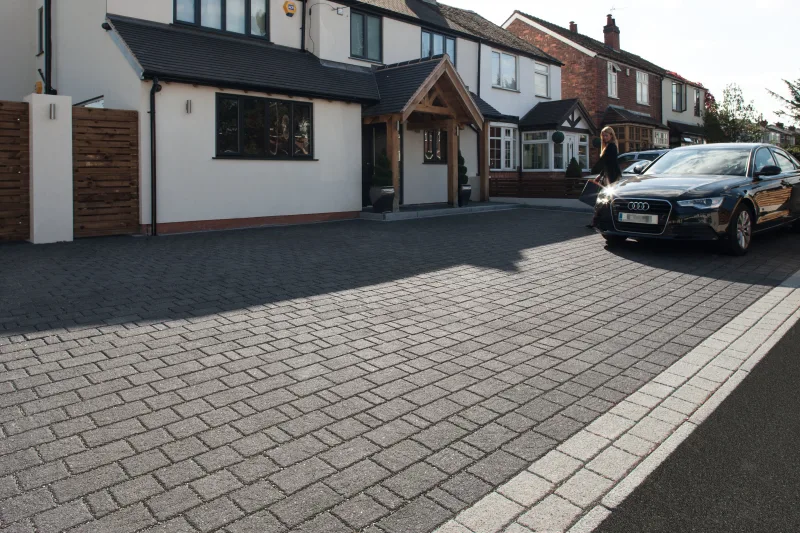 Our permeable paving is the solution for a fully sustainable driveway with no additional drainage required and no need for planning permission. The paving is designed to enable rainwater to percolate directly into the ground below, without overloading the street drains, thereby reducing flood risk. With a range of designs and colours, there is a solution for every property type. Below are two examples of our permeable paving.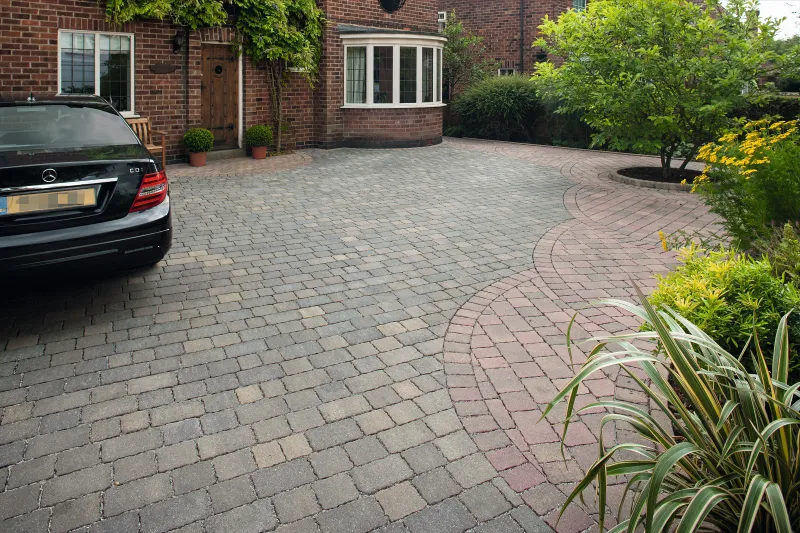 The Drivesett® Tegula® Priora® takes on the traditional aesthetic which focuses on managing heavy rainfall in a sustainable way. As previously stated, planning permission isn't required for permeable paving and with the Drivesett® Tegula® Priora®, this will keep its elegant look for many years to come.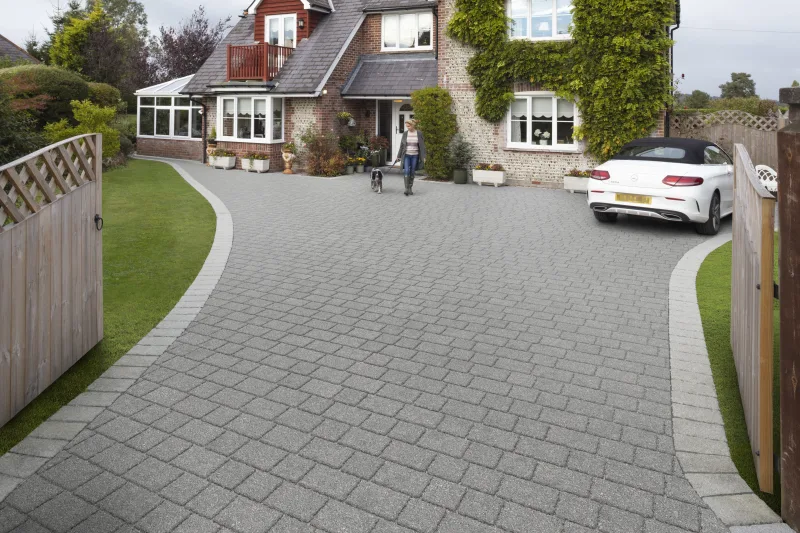 Not only is it the ultimate sustainable driveway, the Drivesett® Argent® Priora® comes in a granite-look finish that will complement the entrance to any property. As well as reducing the risk of flooding, it also is available with a range of coordinating walling and edging features.
Other factors to consider when planning a driveway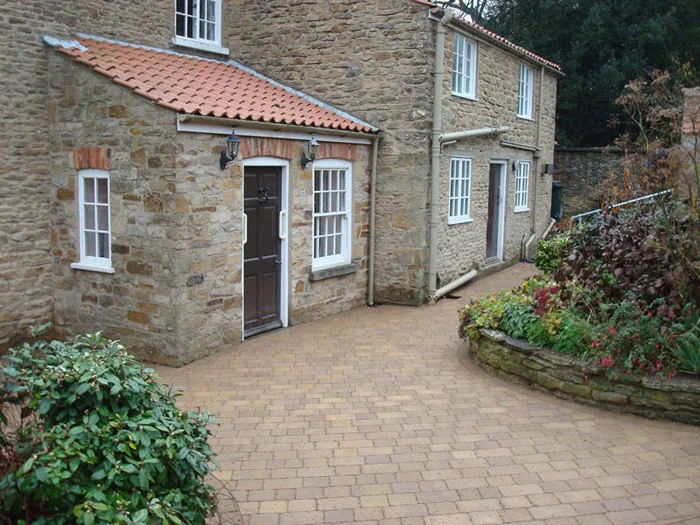 If your home is in a Conservation Area you'll need to take additional factors into consideration when planning your driveway, but a quality landscaper will guide you through it and help you choose the right materials.
The dimensions and location of your driveway will need to be considered when configuring the appropriate drainage – and it's important to understand what's below the ground too. The condition and quality of the soil will dictate how quickly any stored water will soak away, and any underground services such as sewerage pipes or electricity cables will need to be avoided. Our network of Accredited Landscape Contractors and Driveway Installers will be able to help you and provide you with more information when it comes to your driveway. You can enter your postcode here, to find a Marshalls Registered Installer near you.