Why choose Marshalls Calibrated Indian Sandstone?
In a market saturated with offers of the best price on Indian Sandstone, there are some important factors to consider before you buy to ensure you don't compromise on quality.
At Marshalls, we pride ourselves on quality. Our Indian Sandstone don't just meet the base technical levels outlined in the British Standards, they beat them. Further to this, all of our Indian Sandstone has been fully calibrated, providing unrivalled strength, durability and ease of installation.
What does 'fully calibrated' actually mean?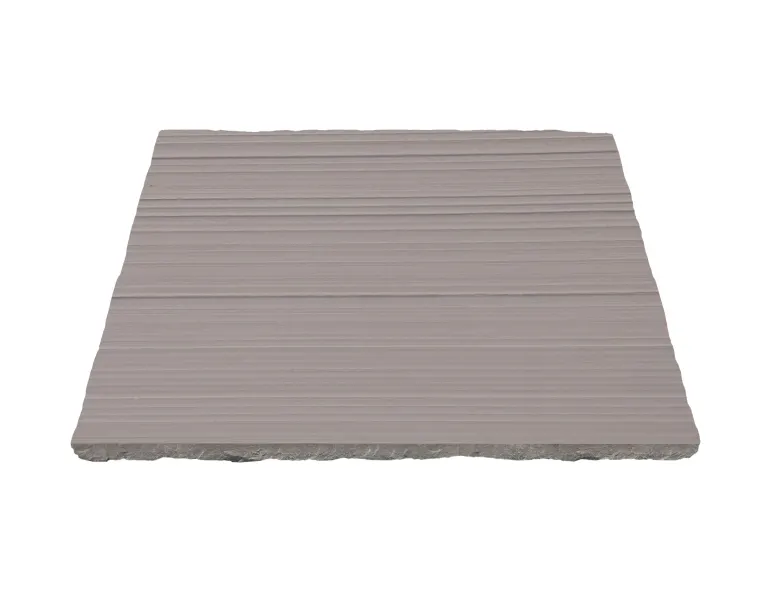 Each Indian Sandstone flag supplied by Marshalls will have ribs across the entire underside of the slab ensuring an even thickness. We check the thickness of the product to ensure it is within our agreed thickness tolerance of +2mm from the stated thickness.
Many suppliers are often less rigorous in their calibration process and do a lot of what is known as "flat bottoming". What that means is if their specified thickness is 22mm they calibrate to a maximum of 22mm but if parts of the slab were thinner than this to start with they go under the calibration machine untouched and are a lot thinner than 22mm, this can lead to technical issues such as splitting, frost degradation and surface delamination.
Benefits of a properly calibrated product
Ease and speed of installation - the uniform thickness of Marshalls Calibrated Indian Sandstone means the installer can screed out the bedding mortar over a large area, allowing the units to be laid quicker. If you choose to use the units which vary in thickness, the height of the bedding mortar will need to be adjusted for each slab.
Stronger installation - the ribs from the calibration process give a larger, irregular area on the underside of the slab, helping to achieve a strong bond between the paving unit and the bedding mortar. This gives you a strong and long-lasting finish.
High quality finish - the specified thickness of our calibrated stone will always be the minimum thickness, with a tolerance of no more than 2mm thicker. Slabs with a uniform thickness and finish enable a better bond with the bedding mortar. Partial contact between the underside of an uncalibrated slab and the bedding mortar can result in surface staining.
Efficiently packaged - the uniform thickness has allowed us to design a crate that is perfectly matched to the pack dimensions, ensuring the product fits tightly in the crate without the need for wooden wedges. The product moves less in transit resulting in less breakages.
Consistency all around - because the product is a constant thickness, every crate weighs the same. For uncalibrated or poorly calibrated products, the pack weight can fluctuate between -20% and +20%.
A little bit of research can go a long way. To find out more about our calibrated Indian Sandstone, call our technical services advisory team on 0370 411 2233.