Fairstone® Riven Harena
For items in stock, order now for delivery from Tuesday 26th January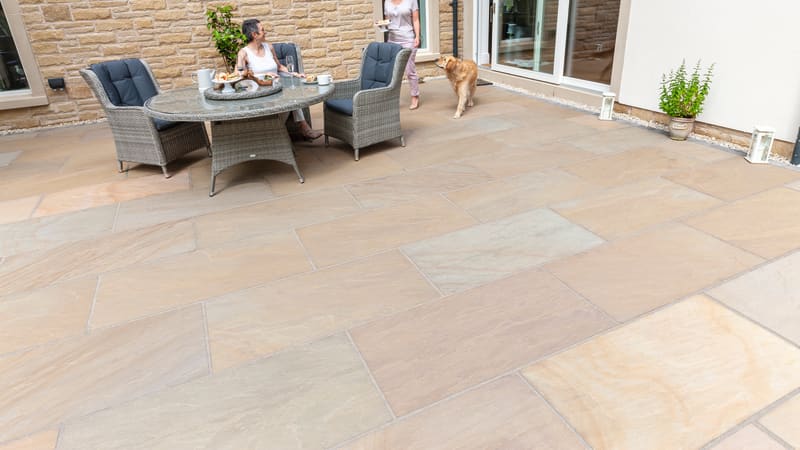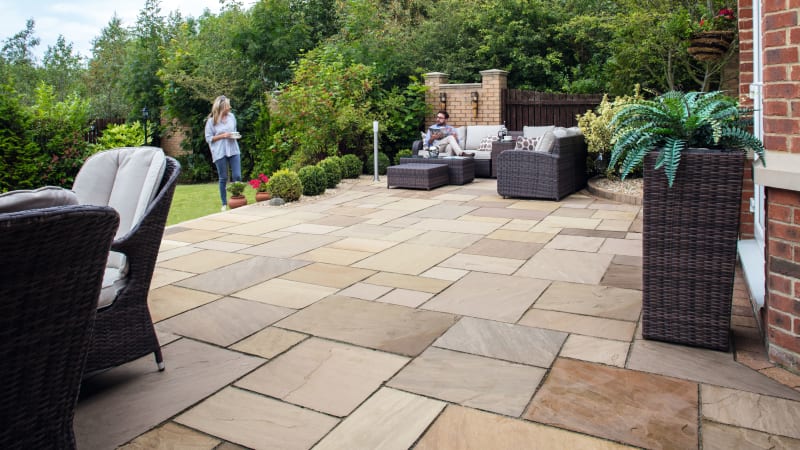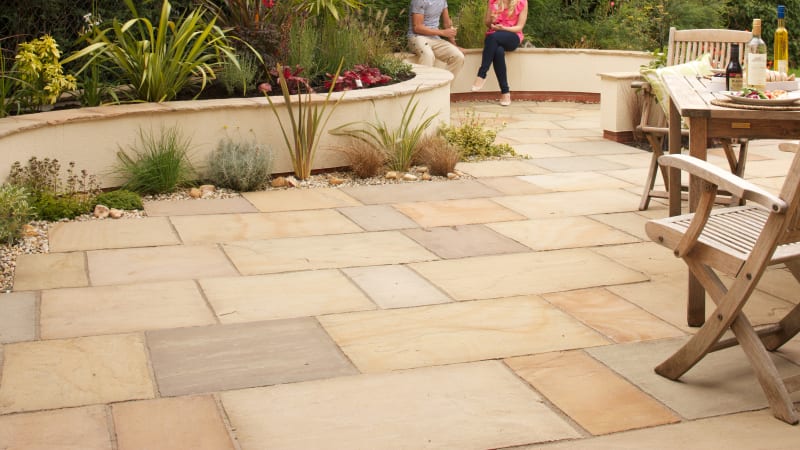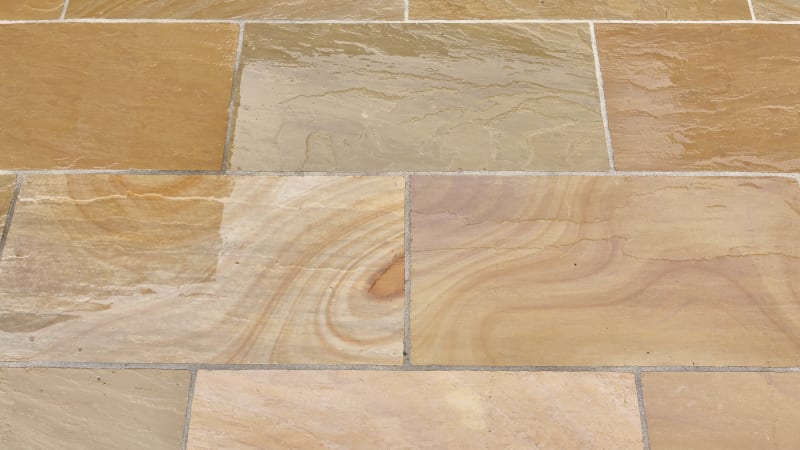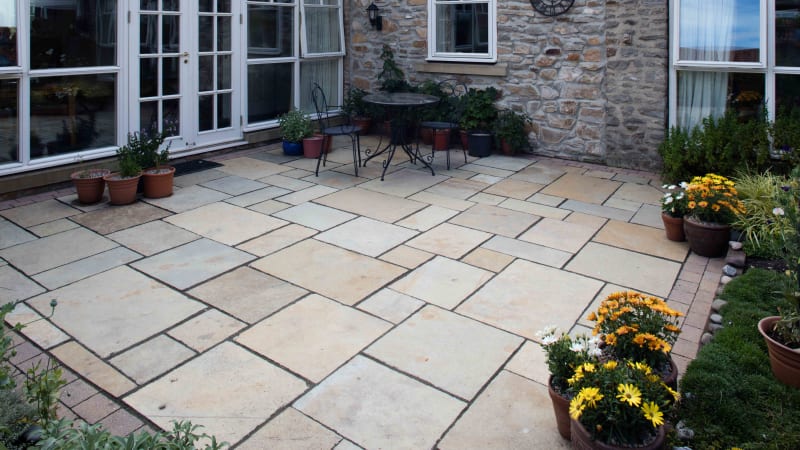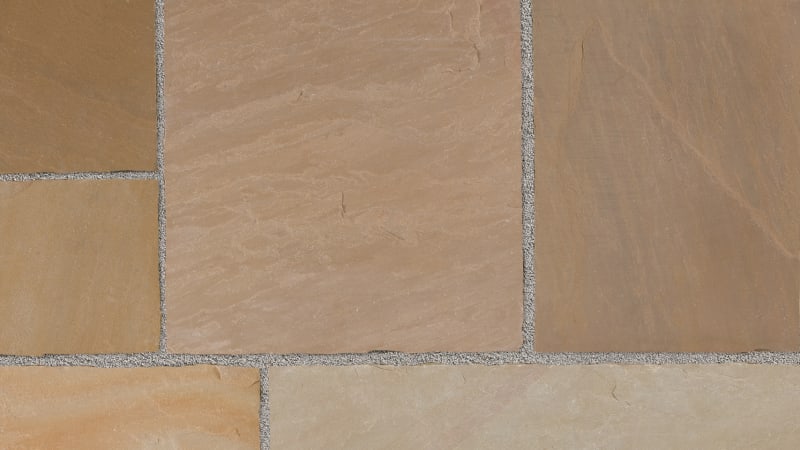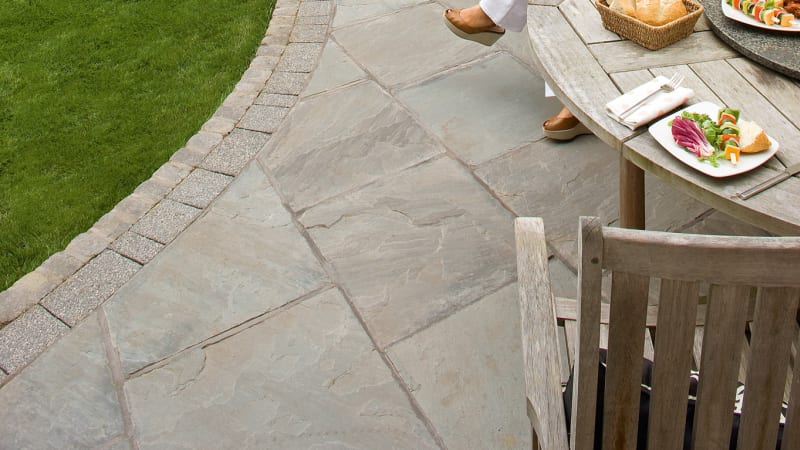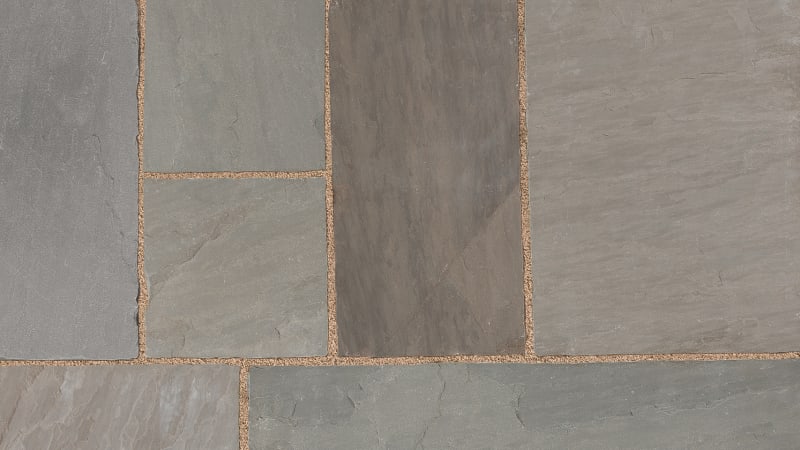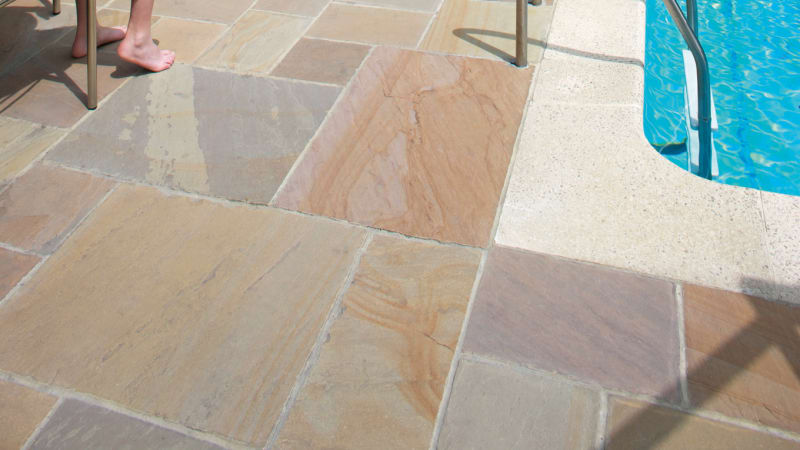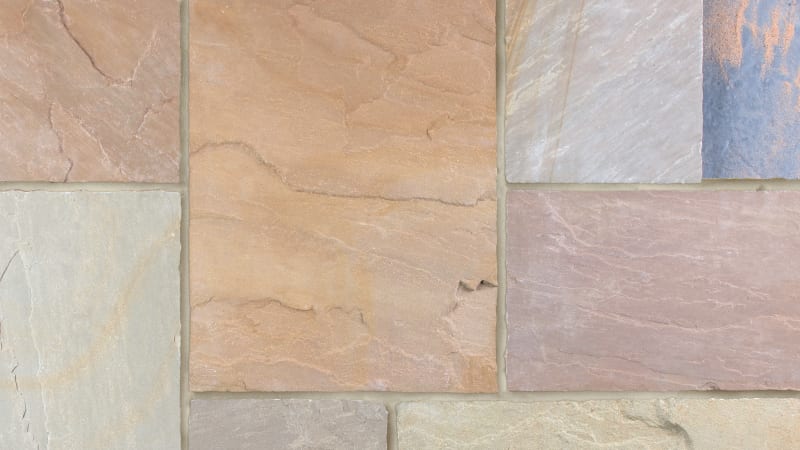 Product Description
Superior quality, ethically sourced natural sandstone. Marshalls Riven Harena is a naturally split and hand worked Indian Sandstone that provides a beautiful riven surface, adding texture and character to your patio.
Available in three subtle shades, hand selected for colour purity and tonal variance, with tapered hand finished edges and a variety of shapes available, this range offers a wealth of creativity. Create your own unique garden retreat by incorporating Riven Harena Linear or Riven Harena Circles in to your design.
To complete the look, Marshalls recommend you point the paving with Weatherpoint® 365, a simple to use brush in jointing compound or Marshalls Exterior Jointing Grout, for a professional finish.
For more natural stone paving options, please see our full natural stone paving range.
Achieve a stunning finish with a naturally split stone and riven textured surface
Superior quality that is ethically sourced, for your peace of mind
Be as creative as you want with the wide range of shapes and styles available within the range
Choose from three stunning tonal options, hand selected for colour purity and consistency
Specifications
Product Name
Colours Available
Finish
Pack Type
Length (mm)
Width (mm)
Thickness (mm)
Pack Size (m2)
No Items/Pack
Jointing Included
Fairstone® Riven Harena Paving 1130 x 560 x 22mm

Golden Sand Multi (GSM)

Autumn Bronze Multi (ABM)

Silver Birch Multi (SBM)

Riven
Single Size
1130
560
22
18.98
30
No
Fairstone Riven Harena 16.87m2 Project Pack
Golden Sand Multi (GSM)
Autumn Bronze Multi (ABM)
Silver Birch Multi (SBM)
Riven
Mixed Size
845
560
560
275
560
560
275
275
22
22
22
22
15.2
No
Fairstone® Riven Harena Sample
Riven
Single Size
100
1
The natural origin of stone means variation in colour, texture and natural markings is inevitable. Whilst Marshalls strives to ensure the integrity of each natural stone range through expert hand selection, some variation may occur.
Order Samples
Please select the samples you require below (maximum 6). Samples are free of charge. Please allow 3-5 working days for delivery.
Fairstone® Riven Harena
Marshalls Fairstone
Ethical assurance against the use of child labour
Marshalls Stone Standard
Complete quality assurance the stone you buy exceeds the British standard
Find an Installer
Use your full postcode to find the nearest Marshalls Register accredited paving & driveway installer.