10 fantastic driveways
An elegant driveway sets the standard for your entire home – it's the opening number to a brilliant show. The way it flows, the patterns and shapes it uses, the quality materials you choose to create it and the way it leads the eye to survey the area around it – all these details are the first impression of your home and say something about who you are – remember first impressions count. Plus, there are practical considerations to take into account – the number of cars you need to park, and the type of wear and tear your driveway will be subjected to over the years.
Here, we've selected 10 fantastic driveways, each one with its own particular merits, design features and beauty, to inspire you if you're planning to renovate or entirely reinvent your driveway.
The Bioverse Paving System
This gorgeous, lush green driveway is perfect for a rural property or one in which a green-fingered family dwells. Additionally, the paving is permeable, giving it the ability to cope with rainfall in an environmentally responsible and sustainable way.
Driveline Elise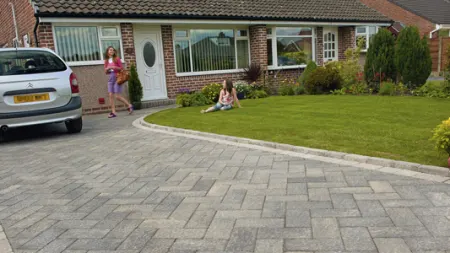 A larger block gives this driveway confidence and the paving itself, available in two colourways, provides quick and easy coverage to any style of property.
Drivesett Savanna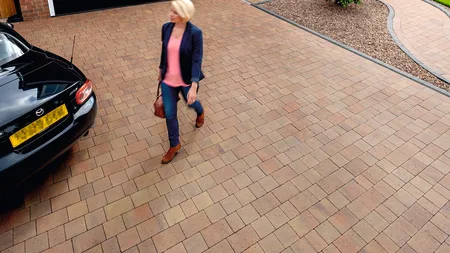 This hardwearing driveway belies its tough exterior by creating a warm landscape to return home to. With a mix of colours and tile sizes available, it's easy to create a unique look for your exterior.
Drivesett Tegula Priora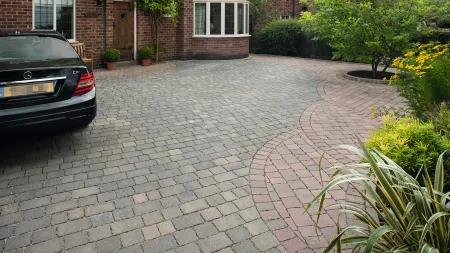 Here, a permeable block paving has been used to define the green edges of a driveway, bringing interest and contrast through differing shades. The finish is soft and 'tumbled', giving the overall look a homely rather than corporate feel.
Drivesett Deco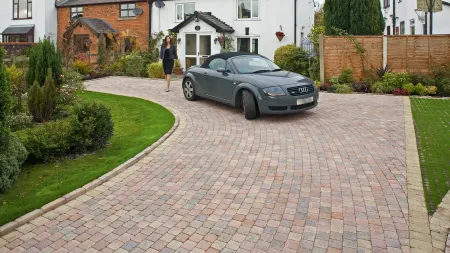 This Victorian-finish driveway has real kerb appeal. The soft, vintage aesthetic is created using a choice of four coloured tiles, and the small block size gives the material wonderful versatility.
Driveline Priora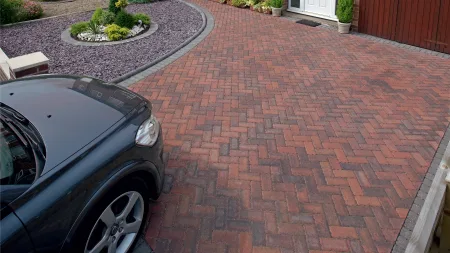 Despite its classic finish, this driveway has been created using a sustainable product for the very best of both worlds. Plus, this choice of paving gives the homeowner an extensive range of pattern finishes to choose from.
Grassguard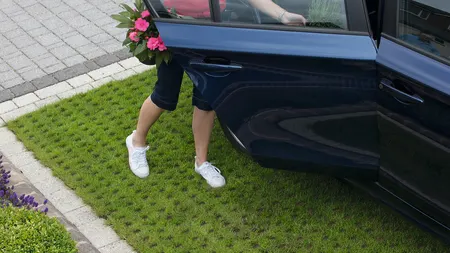 Combining the benefits of fresh, green grass and the convenience of a parking space, this driveway is permeable and it looks amazing. It's a pretty look that's great for the environment too.
Drivesett Circle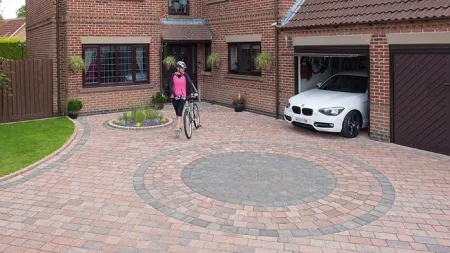 For many, a geometric finish is a classic choice which works particularly well on large expanses of space. This design makes use of a tile with a deliberately timeworn finish to section off areas of a generous driveway.
Drivegrid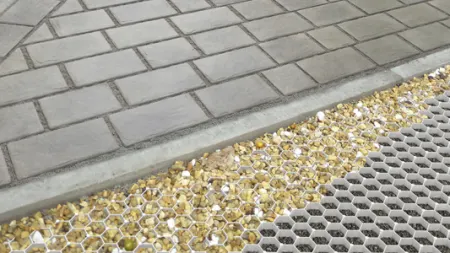 Using two contrasting materials can be a great way to create an overspill parking area and add visual interest simultaneously.
Drivesett Argent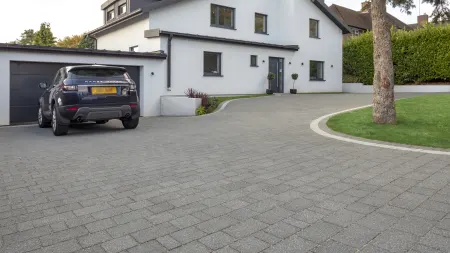 This cool, contemporary driveway is ideal for anyone living in an ultra-modern property or those with a taste for minimalism. The extremely elegant granite look is a great foil for interesting structural planting or simple, uncluttered space.
However you create your perfect driveway, be it through the warmth of natural stone, the geometry of perfectly placed tiles or the rustic charm of weathered brick, we hope you've found inspiration here.