Garden entertaining - some design ideas
At this time of year, with the longer evenings and the garden in full bloom, your thoughts might have turned to creating a fully-functioning outdoor entertainment space. What many homeowners are looking for is an elegant marriage between their home's interior and exterior spaces; a seamless environment that combines the best of both. And when it comes to creating a stunning space that blends together indoor and outdoor living, inspiration is close to hand. Here are 10 of our favourite design ideas:
1. Seamless tiles and paving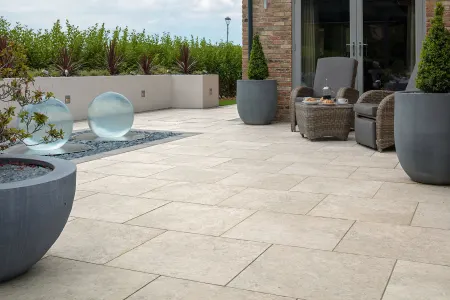 Choosing patio tiles that match those used on your indoor flooring is a clever way to ensure a harmonious feel as you entertain guests. Our new vitrified garden paving range, which is treated to be both water and stain resistant, is a great choice for use indoors and outdoors. Available in a range of colours, it's easy to clean, resistant to food and drink spillages, and provides a lovely, flowing look.
2. Bi-folding doors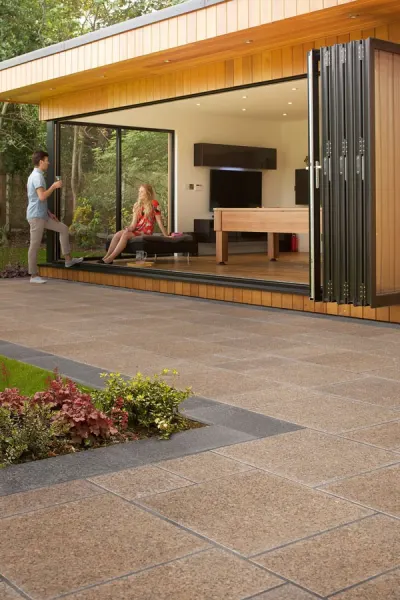 Allowing you to open up the divide between your home and the natural world, bi-folding doors let in light, make spaces feel more generous and can be partially or entirely folded away, giving you choice and flexibility.
3. Water features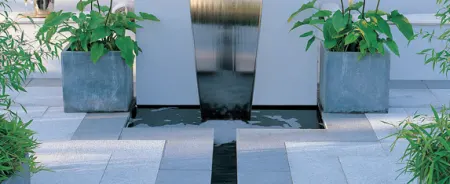 A water feature is a living, moving artwork that contributes both sound, movement and beauty to your indoor-outdoor space. Soothing and uplifting, the sound is an excellent backdrop to guests' chatter and gentle music as you entertain.
4. Mood lighting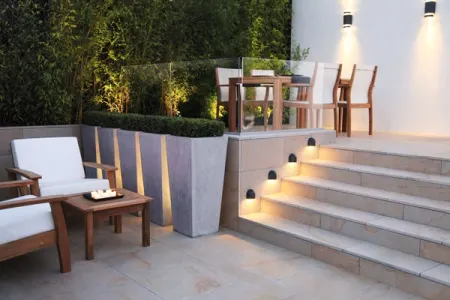 Subtle or dramatic, used to highlight, add warmth or introduce greater depth, good mood lighting is essential to completing your outdoor entertainment area. A few carefully chosen products can completely change a space, ringing fresh sophistication, colour and ambiance at the simple flick of a switch.
5. Cladding and painting walls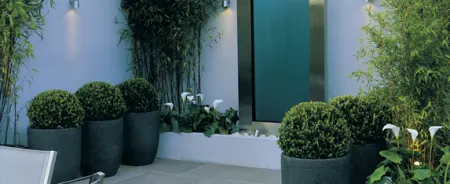 The right cladding or paint effect on walls adds extra texture, intrigue and contrast to your outdoor space. Providing a new backdrop for your favourite plants or introducing a sweep of colour to complement other features, the impact can be huge.
6. Sculptures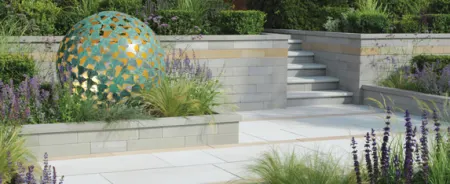 Very much a matter of self-expression, outdoor sculptures are often found in well-designed garden entertainment spaces. Bold and contemporary, traditional and diminutive, crafted from glass, metal or quality wood, the right sculpture will be both a focal and talking point.
7. Plants/Topiary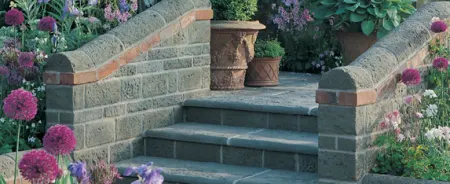 Planters, packed with irises, delphiniums and poppies for height, or night phlox and forget-me-nots for romantic rambling swathes of blooms, are a great way to section off spaces. Meticulous topiary, more formal and exquisitely maintained, can be used in the same way.
8. Woodstone Sleepers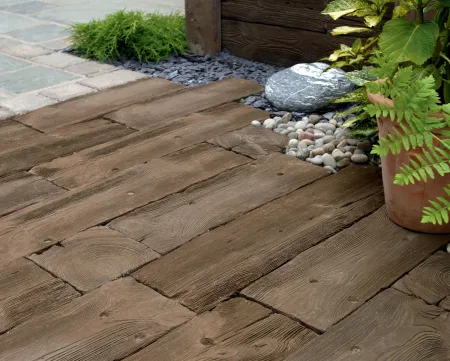 Ever popular, these chunky, warm slabs of aged wood are your shortcut to the natural look. Creating the perfect decking area for al fresco dining, driftwood sleepers work well with pools and ponds, hold the sun's heat as the evening approaches, and feel great underfoot. Alternatively, our have the aesthetic advantage of wood and the strength of concrete.

9. Paths


Weaving your way around your green space should be a pleasure. Take your pick from fairy-tale stepping stones, fine gravel, a traditional cobblestone path or a lushly verdant grass path. Whichever you choose, sticking to your space's overall aesthetic will help create a coherent look and feel.
10. Seating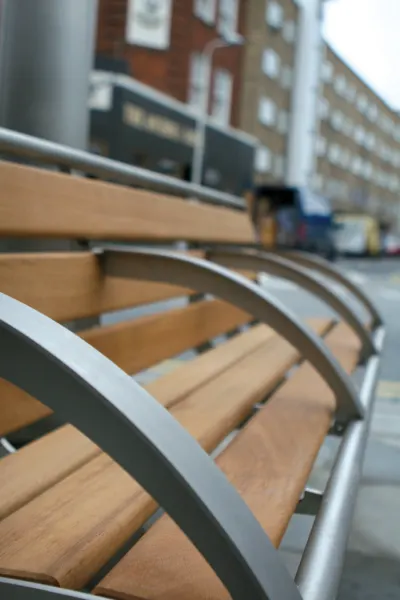 With a glass of your favourite drink chilled in one hand and a friend by your side, all you need is a place to rest your feet. Choosing seating shouldn't mean compromising comfort for style – demand both. Modern, well-designed outdoor furniture will turn a good garden into a great garden.
However you choose to update your garden for summer gatherings, by simply getting creative and adding a touch of your own personality using cushions, plants, furniture and other accessories, you too can enjoy a stunning entertainment space that merges indoors and outdoors to stunning effect.