Patio makeover inspiration
The humble patio is the setting for many magical moments with family and friends. Strewn with over-sized pots of colourful blooms and a groaning table of food, it's the go-to space for daytime parties and BBQs. Strung with pretty fairy lights and warm blankets, it's perfect for intimate evening gatherings (as long as the weather holds). Or maybe you like to keep your patio all to yourself and relax with a good book and a glass of wine, simply enjoying your own private retreat?
Whichever way you use your patio, it is one area of your property that can quickly become worn and dated. Here, we've picked out a few of our favourite patio designs to show you how with a little investment and creative flair, you can lift your patio from lacklustre to luxury.
Natural stone paving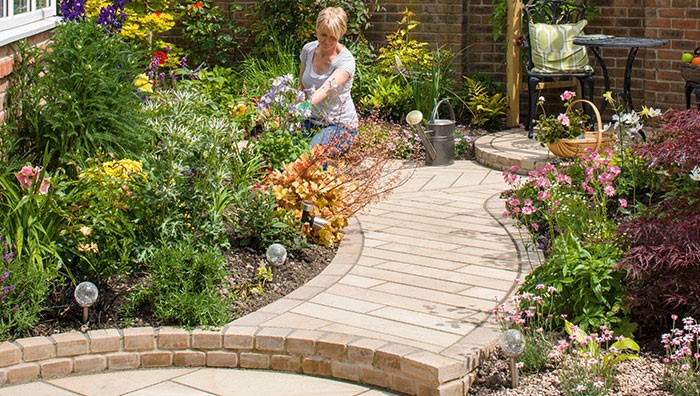 This pretty patio and garden really shows how natural stone paving can be used in an inventive way to define key areas. The buttery colours running through Fairstone Sawn Versuro Linear really lend outdoor spaces warmth and a welcoming vibe.
Patterned design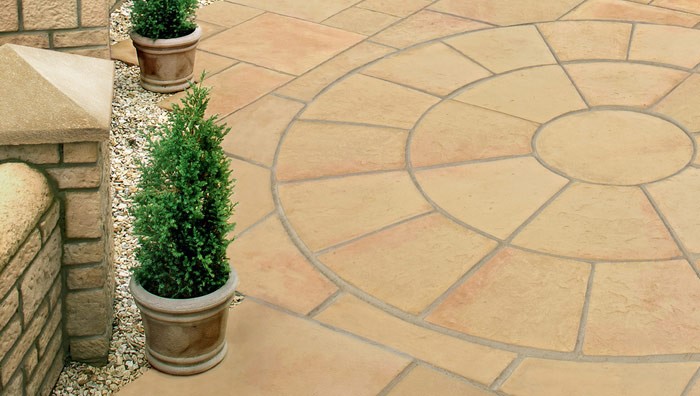 To create an exceptional finish for your patio, you need to complete every area beautifully. That means paying attention to design details, such as stunning patterns for patio stones and investing in , similar to the ones you see here.
Contemporary cool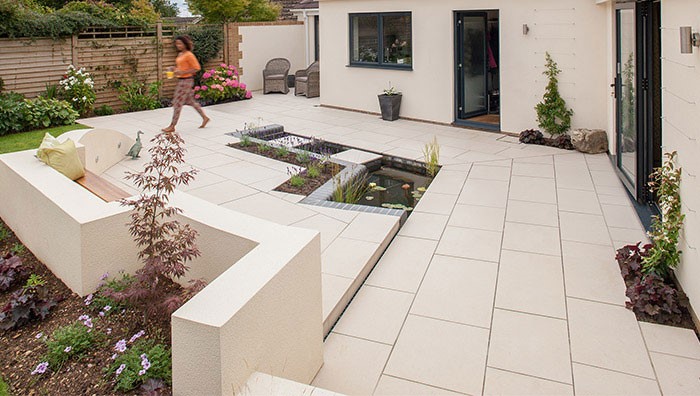 If you're fortunate enough to have a sizeable patio area, these stylish flagstones could be just the ticket. Generously proportioned and available in a number of colours, they're a complementary choice for large outdoor spaces.
Black accents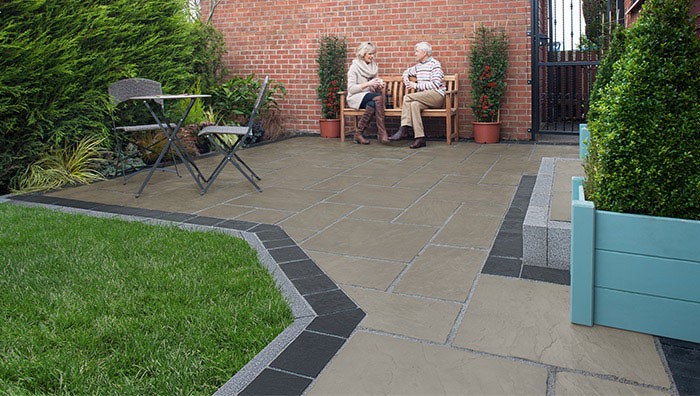 When you're working with a smaller patio, black tiles can be used to great effect when defining specific areas. This image also demonstrates the impact just a few carefully placed potted shrubs can have in bringing a formerly drab patio to life.
Colourful foliage
When space is at a premium, why not fill the walls of your patio itself with gorgeous foliage? A breadth of vivid plants such as caladiums, heuchera and hyacinth bean vine can help break up your colour palette and provide enjoyable flora throughout the year.
A touch of red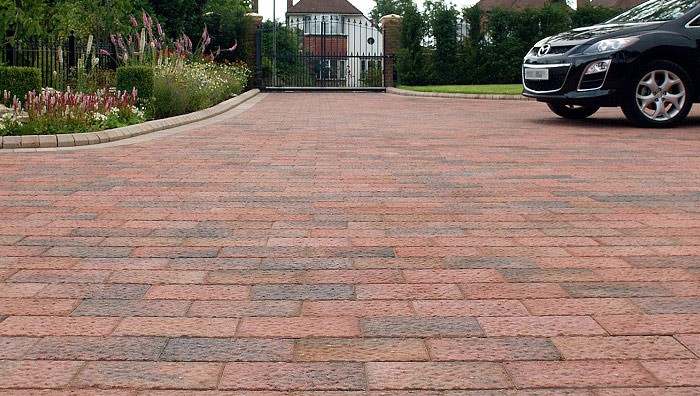 Although this image shows brindle block paving used in a driveway, this paving look is also a classic choice for patios. Neat and geometric, yet warm with its russet tones, it's a striking combination.
Marble effect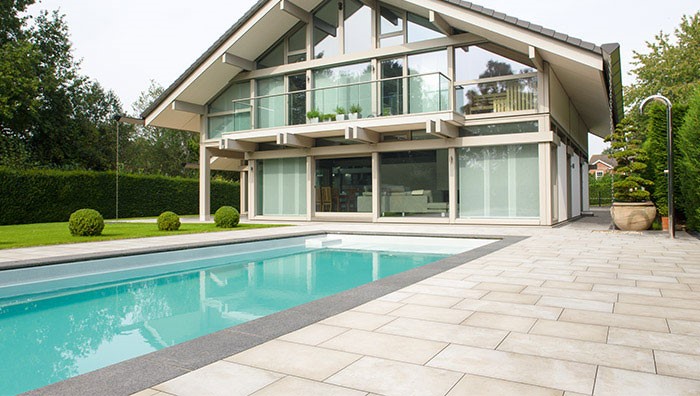 Here, a glossy has been laid in homage to classic Italian terraces for a timeless style.
Low walls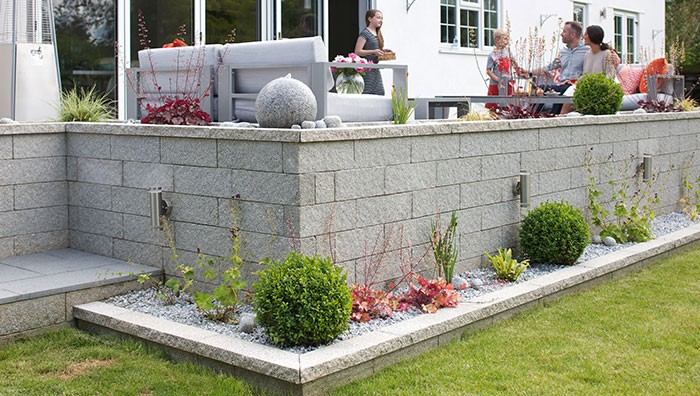 If your patio is looking a little cluttered, consider a two-for-one option such as this practical low wall, which can double as seating.
Wooden tones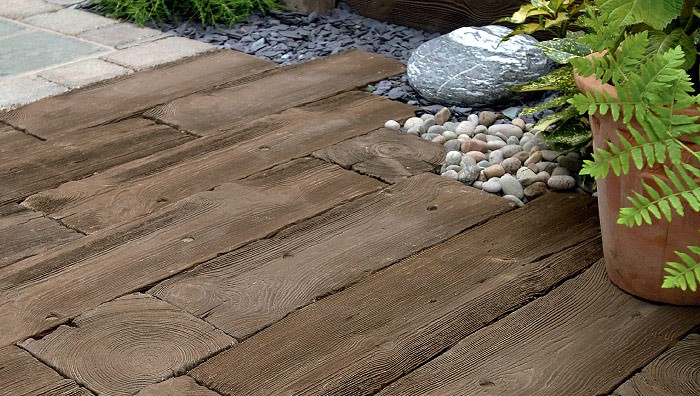 If you're someone who craves a rustic look and feel, you may opt for these chunky Woodstone Sleepers. More durable than real wood but creating the same wholesome feel, this product also looks fantastic when contrasted with a completely different tone and texture, such as white concrete slabs or old-fashioned cobbles.
By treating yourself to a few key pieces or refreshing the materials you use, you'll soon find your patio is perfection.