5 reasons to spend more time in your garden
With the UK currently urged to stay at home to stop the spread of the coronavirus, people are understandably dealing with isolation in different ways. Fortunately the weather is getting better, giving most of us an additional room to spend time in – the garden.
From soaking up natural daylight to boost your mood to spending quality time with those you live with, there are many reasons why you should get outdoors when you can. So if you're looking for a bit of motivation to go outdoors, we've narrowed it down to our top 5 reasons to spend more time in your garden.
1. It will make you happier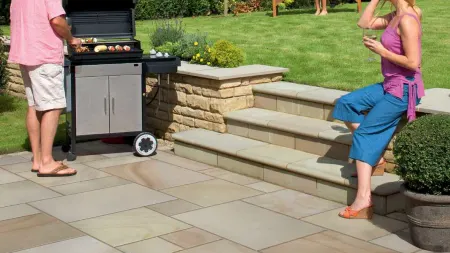 There are numerous scientific studies on eco-therapy and how it has positive effects on mental health, helping people to relax and feel happier. So, whilst long country walks and hillside rambles might be off the cards for a while, use your garden as much as possible.
Mental health Charity Thrive, describes social and therapeutic horticulture as "the process of using plants and gardens to improve physical and mental health, as well and communication and thinking skills." The growing evidence of how being outdoors can benefit your mental health proves how important it is for us to be spending more time surrounded by nature right now.

Any jobs you complete in the garden, no matter how small, will help you to feel a sense of accomplishment and therefore happier. ​The Royal Horticultural Society website has a list of seasonal garden jobs for every month, so take a look and think about what needs doing in your garden. Once the garden is tended to, why not give the patio a clean? Read our how to clean a patio blog post for a number of methods, including using vinegar as an eco-friendly option.

And don't forget that sunlight is a great source of vitamin D, well known for its ability to boost moods and reduce anxiety. Just don't forget the sun cream when the temperatures start to soar!
2.Extra ways to entertain the kids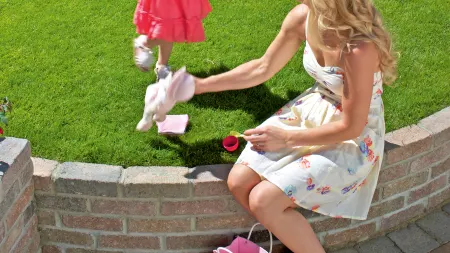 It's fair to say that entertaining young children within the confines of a house, no matter the size, can be a challenge over a long period of time. We spend more time indoors during winter months, so as the first shoots of spring begin there's no better feeling than going outside. It's also the time when the garden starts coming back to life, and an ideal opportunity to enrol the younger members of the family in garden jobs.

Use the opportunity to teach children how to take care of plants, and let them explore the bugs and mini beasts they find under rocks. You could even work with them to create a bug hotel! Simply find a quiet space in your garden; pile up rocks, leaves and twigs and you've made a new home for insects. The Royal Horticultural Society's Campaign for School Gardening is full of family garden activities, and check out the activities on the RSPB website too.
If you're not much of a gardener, creating an alfresco dining space can be a great way to spend more time outdoors. Hold a teddy bear's picnic on the lawn or serve breakfast on the terrace for a change of scene.
3. It's a great way to stay healthy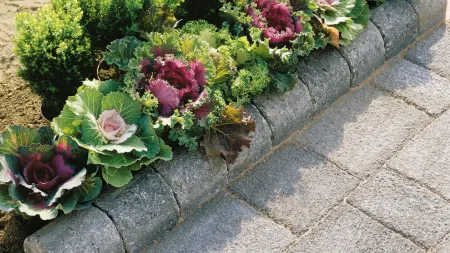 As well as boosting your mental health, being outdoors is great for physical wellbeing. If you're not one for formal exercise, have you ever thought of gardening? Or try ditching the dumbbells indoors and pick up a pair of shears outside instead! According to House Beautiful magazine, mowing the lawn for half an hour can burn around 175 calories, even more if your mower doesn't collect the clippings for you!

Another great way to reap the health benefits of a garden is to grow some of your own fruit and veg. Did you know that it's possible to grow some fruit and vegetables from scraps? A handy way to entertain everyone without leaving the house! Lettuces and greens are amongst the fastest growing vegetables, giving you the quickest rewards for your hard work.
4. It will ease your stress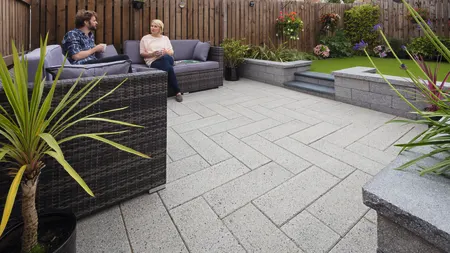 Scientific research shows that spending 20 minutes of your day being around nature will significantly reduce stress hormone levels, so grab the spades and have a potter! Even if you're not much of a gardener, being in the garden can help to reduce your stress levels, so have a think about what you're currently doing indoors and whether you could actually do it in the garden. Take a blanket outside to read your latest novel, or make that daily phone call to family from the garden bench instead. If you've got a good extension cable, you can even take the ironing outdoors!
5. You can have a positive impact on the environment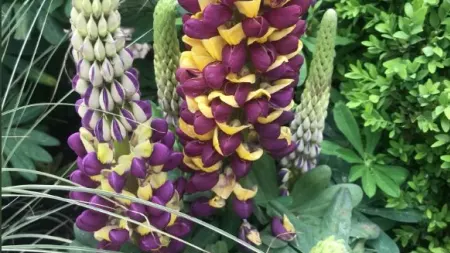 A well planned garden can help you to reduce your carbon footprint and be responsive to the threats of climate change. With a few little changes to your routine, you can minimise your impact on the environment, reduce waste and create a beautiful garden.

If you're not already composting then now is a great time to start, reduce waste by creating compost from raw vegetable peelings, tea bags and even newspapers and your plants will thank you too. Trench composting is the easiest way to start, with no equipment needed apart from a spade. There's a great step by step guide on Gardenersworld.com.

Think also about the wildlife that comes to your garden - could you encourage more plants and flowers which create biodiversity? The Royal Horticultural Society has some great tips for attracting more wildlife, including being less tidy in the garden! You can also find advice on their website about reducing the amount of chemicals used in your garden, which also helps the environment.
------------
We hope that this article has given you some great ideas for enjoying your garden. If you're keen for more, we have a Pinterest Board dedicated to garden activities during isolation and we share regular garden tips on our Facebook page too. If spending more time in your garden has inspired you to plan a revamp, browse our inspiration pages for garden design ideas and advice.