Garden Design Trends for 2021
2020 was the year people fell back in love with their gardens as they spent more time at home. In our survey, 97% of people told us that the extra time in their outdoor space had inspired them to either make changes, or plan them for 2021. So what changes are people making to their gardens in 2021, and what are the latest garden design trends to look out for?
Patio colour trends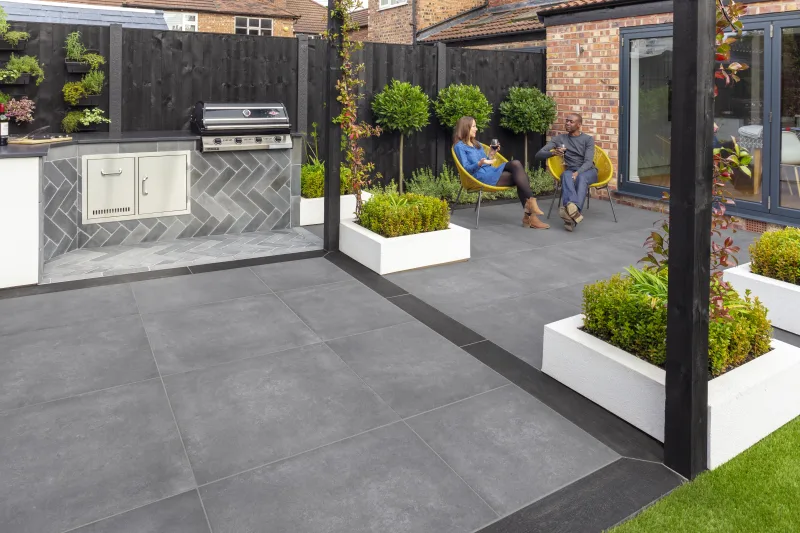 Symphony Urban in Steel
When it comes to patio paving colours, the trend for grey paving continues from previous years and shows no sign of slowing down. A popular colour for interiors too, a grey patio is often a great way to create a seamless transition between outside and in, especially where there are doors onto the garden. It's worth knowing that grey looks great against most types of brickwork and suits both modern and more traditional homes, and when paired with artificial grass and green planting it really stands out, as the photo below shows.
Patio material trends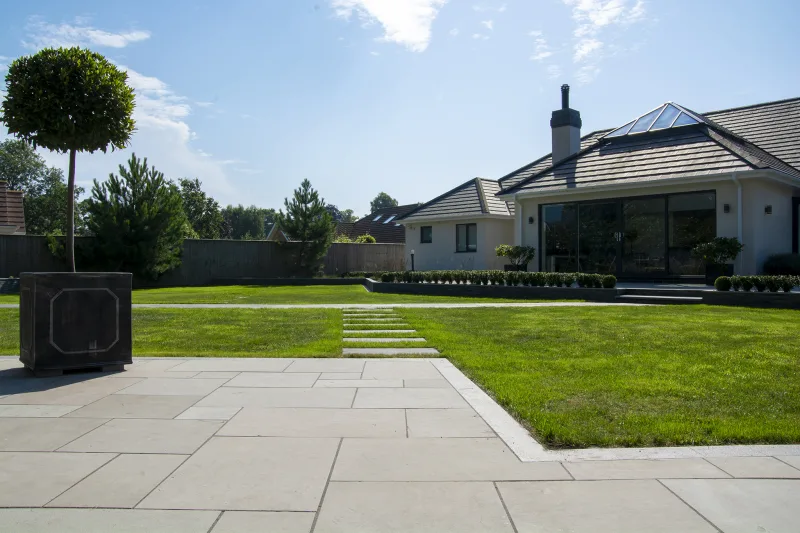 Towngate paving in grey
Natural stone and slate remain the most popular choices for patio paving with porcelain continuing to grow in popularity too. All are great choices for a hard-wearing and stylish garden, with natural stone a favourite amongst those seeking a timeless style and porcelain for people who want a low-maintenance garden. When it comes to buying natural stone it's important to thoroughly research it first and ask the right questions.
Garden design trends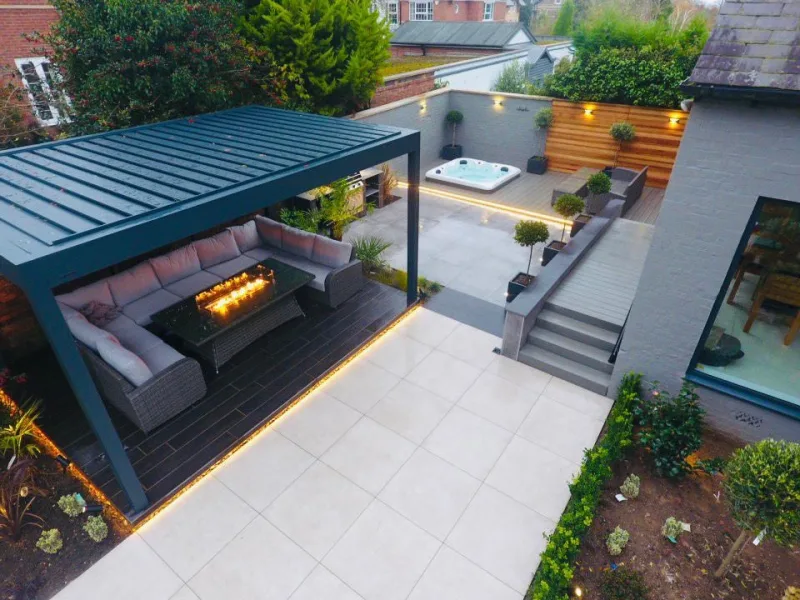 Symphony Urban Paving, garden designed by Jason Clarke Classic Paving and installed by Landscape by Design
Whilst many people like their garden to have a uniform look, with a single colour and size of slab, a growing number are designing a garden that features several different colours and block types. This is particularly popular when a garden is split into zones, creating spaces for specific functions such as seating, eating and relaxing.
When it comes to garden features, built-in seating and dining areas are the most sought after garden additions for 2021. 81% of people enjoyed cooking and eating in their gardens in 2020 and they're keen to create dedicated spaces to spend more time with family and friends outdoors. Built-in seating is a great way to keep using your garden all year round, adding a pergola with a canopy is a popular choice for all-weather entertaining.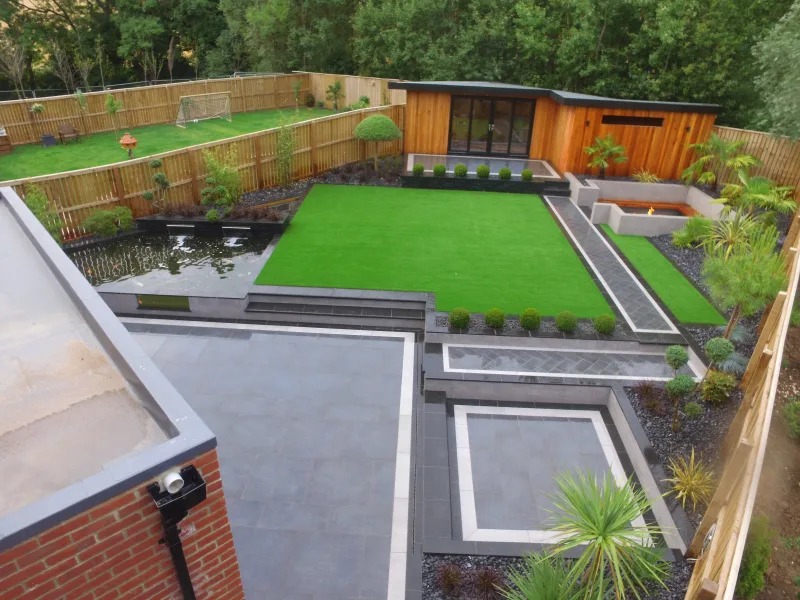 Whilst many people are focusing on making their gardens great spaces to entertain in, a large number are looking for ways to extend their living space into the garden and adopt a zoned approach to their garden. In our survey, 34% of people have been using their garden for creative and DIY projects, 23% to exercise in and 26% as a workspace. Clearly, the 2020 effect has led people to explore different uses for their gardens and many are keen for it to continue. With this in mind, it should come as no surprise that a summer house is now creeping up the must-have list for stylish gardens, with a fifth of people coveting one. Adding a multi-use summer house is a great way to extend living space, by day it could be an office or workshop, by night a cosy cinema room or den for older children and their friends.
As we move through 2021, with hopes of a return to more normality, it will be interesting to see how trends in garden design shift yet again; will garden workspaces become even more of a firm fixture on wish lists and will outdoor entertaining continue to rise? We're looking forward to finding out.