Inspirational driveway ideas
A driveway isn't just a place for parking the car, it's a focal point for your home. Driveways occupy a prominent position in any property – usually in front of your house – so it's often the first thing anyone sees.
A great driveway design can ensure your property looks its best, maximises its kerb appeal and stands out from the rest. The most striking driveway ideas make great use of the size, shape and space available – and that means being robust, resilient and functional, as well looking good.
Marshalls driveway ideas
Whether you're in a small property or on a grand estate, there are a variety of ways you can get a stylish driveway. If you know what type of driveway you'd like, use these quick links to see our products, or scroll down for inspirational driveway ideas

1. Traditional block paving
2. Stone driveway
3. Granite setts
4. Cobbled driveways
5. Circular paving
6. Practical permeable driveways

1. TRENDY TRADITIONAL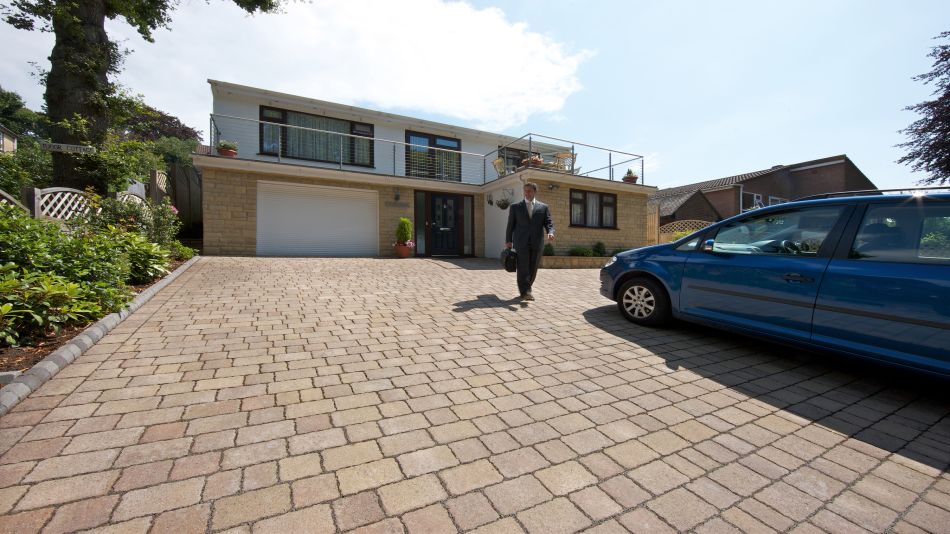 Block paving is used in many driveway designs, and for a good reason – it's incredibly versatile. Here a traditional aged look built on warm, sepia-toned paving brings timeless elegance to a property. Our Drivesett Tegular Original Block Paving complements most types of brickwork in a softly muted but understated way.
2. SET IN STONE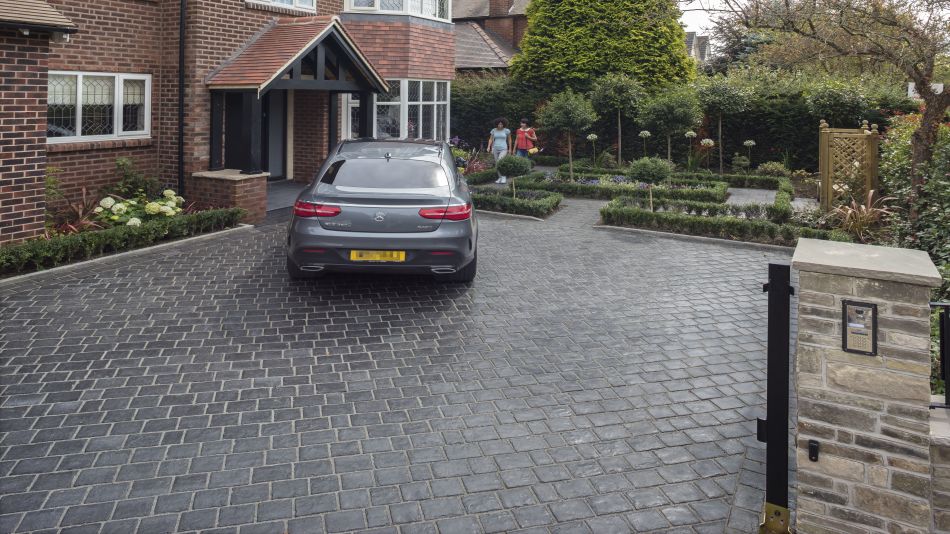 In a world where concrete and tarmac dominate, stone stands out as a decidedly more traditional driveway option. Stone has been used in path, walkway and driveway designs for centuries – it really does last that long – adding a touch of class to its surroundings.
Hard-wearing and sophisticated, a stone finish can make even the grandest of houses seem all the more majestic, year after year. With Drivesys® Split Stone, you can bring a vintage charm to a modern home. Give your driveway a rich, premium look by laying it in smooth lines.
3. SETTS UP FOR SUCCESS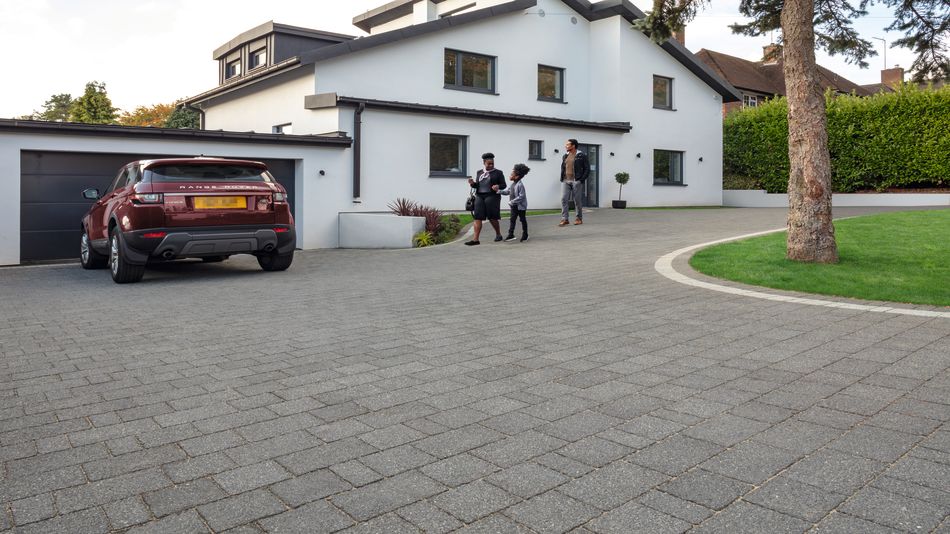 Granite setts are the ultimate contemporary driveway design. Modern, striking and elegant, they bring a touch of class to your home – and they will add sparkle to any surroundings.
If you're looking for a more affordable alternative that's just as attractive, take a look at Drivesett Argent. It has a low carbon footprint and can give your driveway a slick look that'll be the envy of passers by.
4. COBBLING IT TOGETHER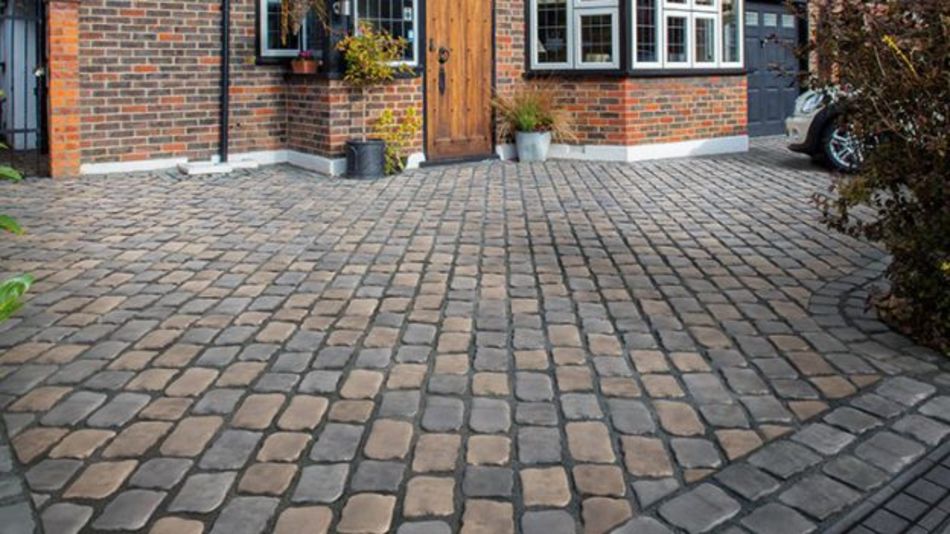 From the traditional to the antique – use cobbled stones in your driveway design to enhance the period feel of your home. When it comes to finding an attractive and unique driveway design, cobbles are hard to beat.
Lay them in diagonal lines, or have them curving around the corner of your house, cobbles can transform a tired driveway into an elegant display with character and charm.
Not only does it look good, it's pretty tough stuff too, with the potential to stay stable and functional for hundreds of years. One way of achieving an eye-catching antique design is by using different cobble colours to get a varied, aged effect.
Drivesys® Original Cobble comes in basalt, canvas and iron grey colouring – use one of each tone to get a driveway design that resembles the picturesque surfaces you might see in a churchyard or a winding medieval street.
5. KEEPING IT NATURAL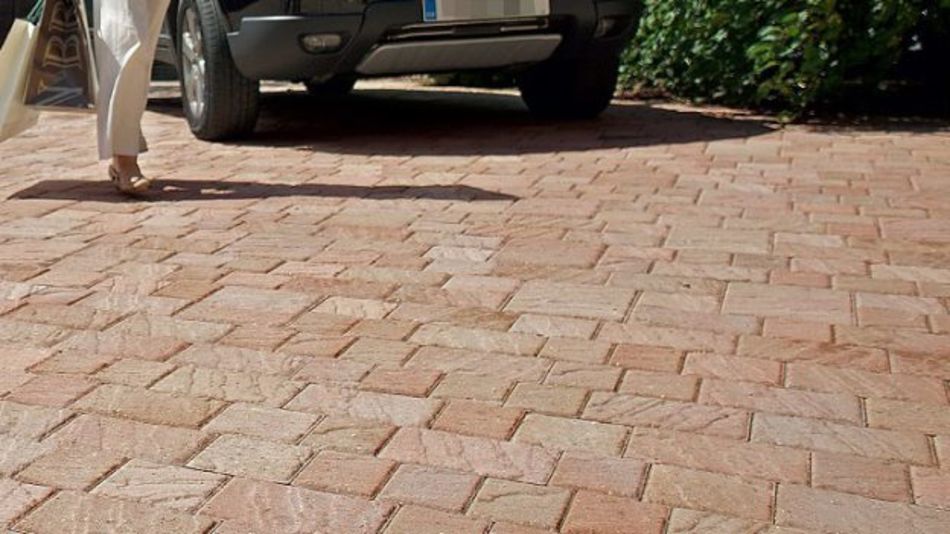 If favour natural materials, using natural stone surface could be the best driveway idea for you. Our Drivesett Natrale Block Paving comes in a range of different styles, sizes and warm colours.
Whether you choose to stick to one pattern or go for a varied mix, it's guaranteed to bring a welcome feel to your driveway design, as well as a premium look.

6. AN ALL-ROUND DESIGN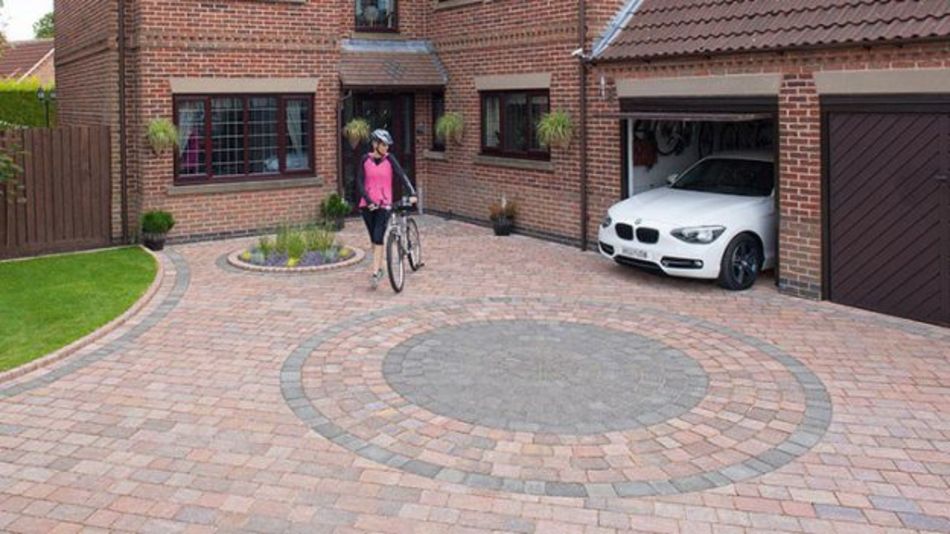 Inject some personality into your paving by throwing some shapes into the mix. You can be just as ambitious with a driveway design as you can a patio – or any other area of your property.
One way to achieve this look is by laying Drivesett Circles, which can create an eye-catching focal point – and work well with other features such as flower beds.
7. CONTEMPORARY CHARM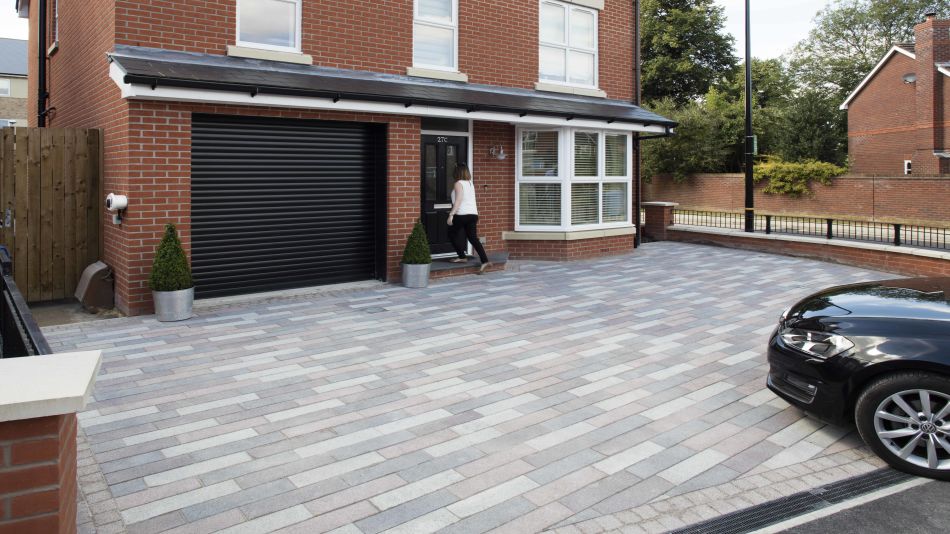 If you're craving a sleek driveway look with straight lines and clean edges, choose a modern driveway design. Driveline Metro is an innovative, linear paving thatyou can lay in a number of attractive combinations.
It's available in vibrant colours and more understated shades, so whether you're going for subtle or striking, rest assured you (and your driveway) will be well-covered.
8. SUSTAINABLE SUCCESS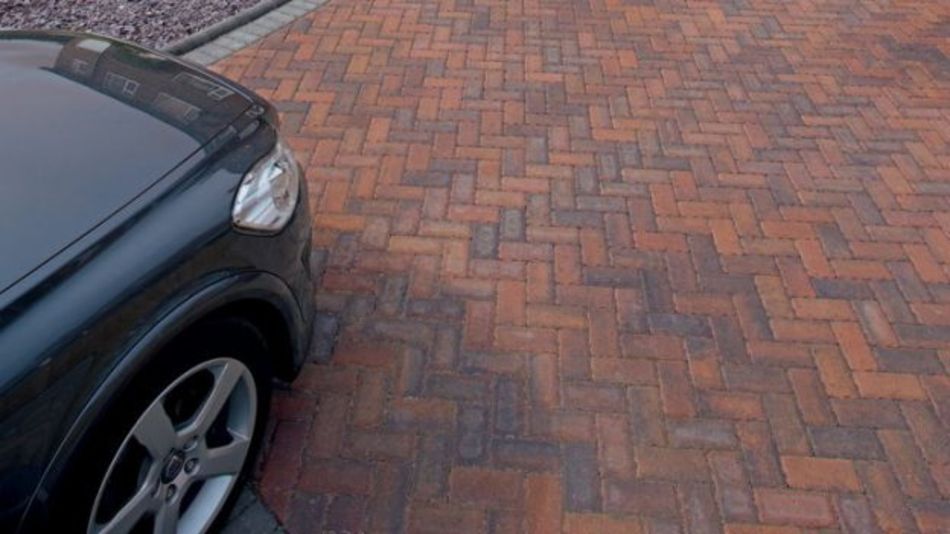 Practical paving can be stylish, too. Permeable paving helps drain rainwater away, eliminating ugly pooling and making sure your driveway stays in great shape for years to come.
Not only can you arrange permeable paving in a design to suit the layout of your space and your property itself, you can bank on it being tough enough to cope with surface water. Combining a classic look with a modern twist, Driveline Priora is a leading permeable paving product.
Deciding on the right driveway design is important, as it's where you'll be returning home for years to come – and plays a huge part in your property's kerb appeal. Take time to consider what's best for you and your home. For advice on how to properly maintain your driveway, you can find one of our handy downloadable guides here.