Project
A smaller patio design, featuring bespoke circles and water feature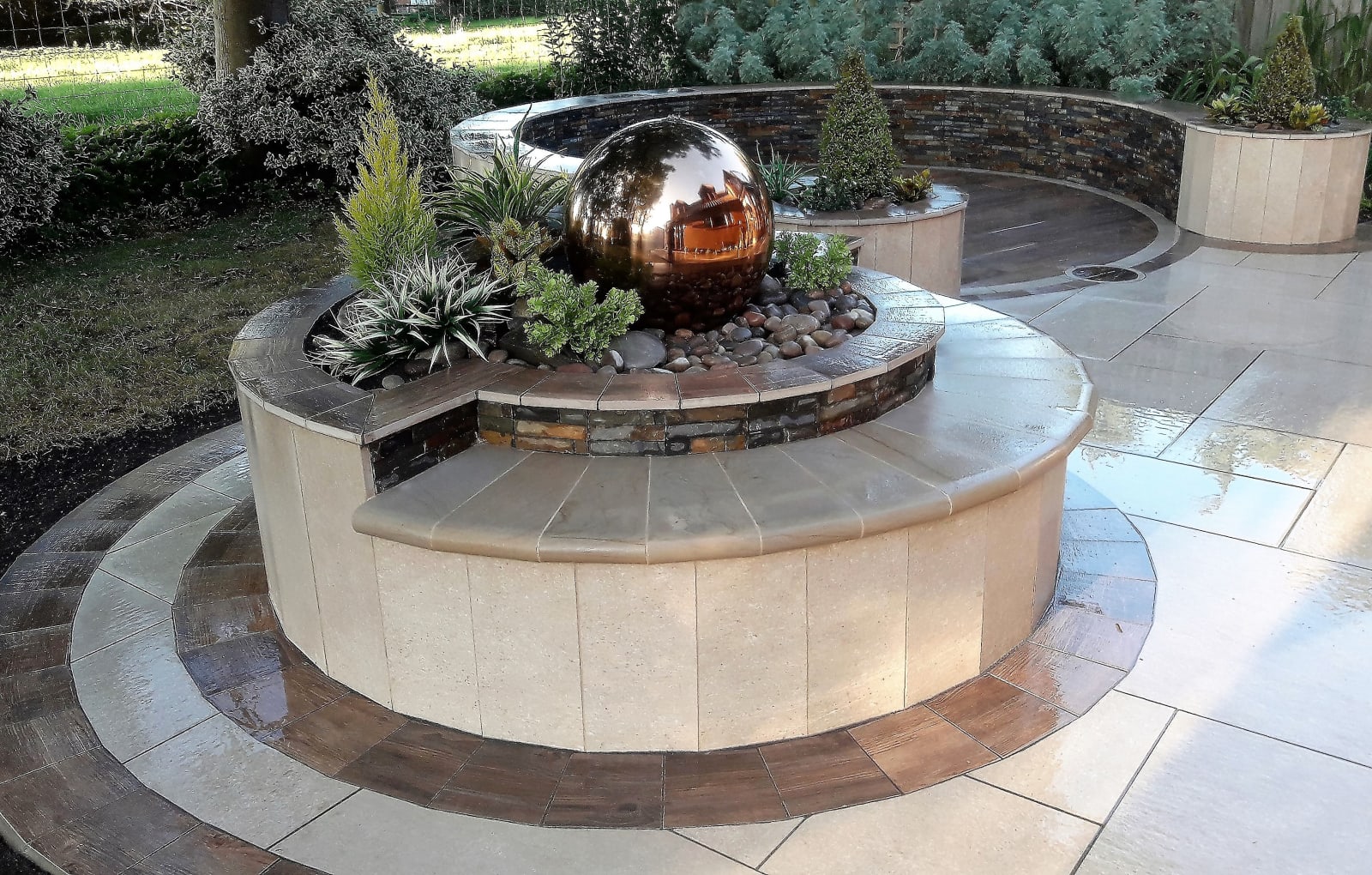 A smaller patio design, featuring bespoke circles and water feature
Overview
This is a small garden that's full of character, with a bespoke circle design in several colours. This patio is a great example of what you can achieve in a garden with a small space. It features spectacular design aspects including SYMPHONY® porcelain clad turrets and radial use of Stoneface® Drystack walling. This one of a kind patio is guaranteed to make heads turn with the contrasting colours surrounding the water feature.

Marshalls Register 2020 Best Patio Transformation Under 40M² Award.
Marshalls Register 2020 Most Creative Use of Marshalls Products Highly Commended.

Gallery
Please click on an image below to enlarge or download it.