Project
Bespoke garden with floating steps and fire pit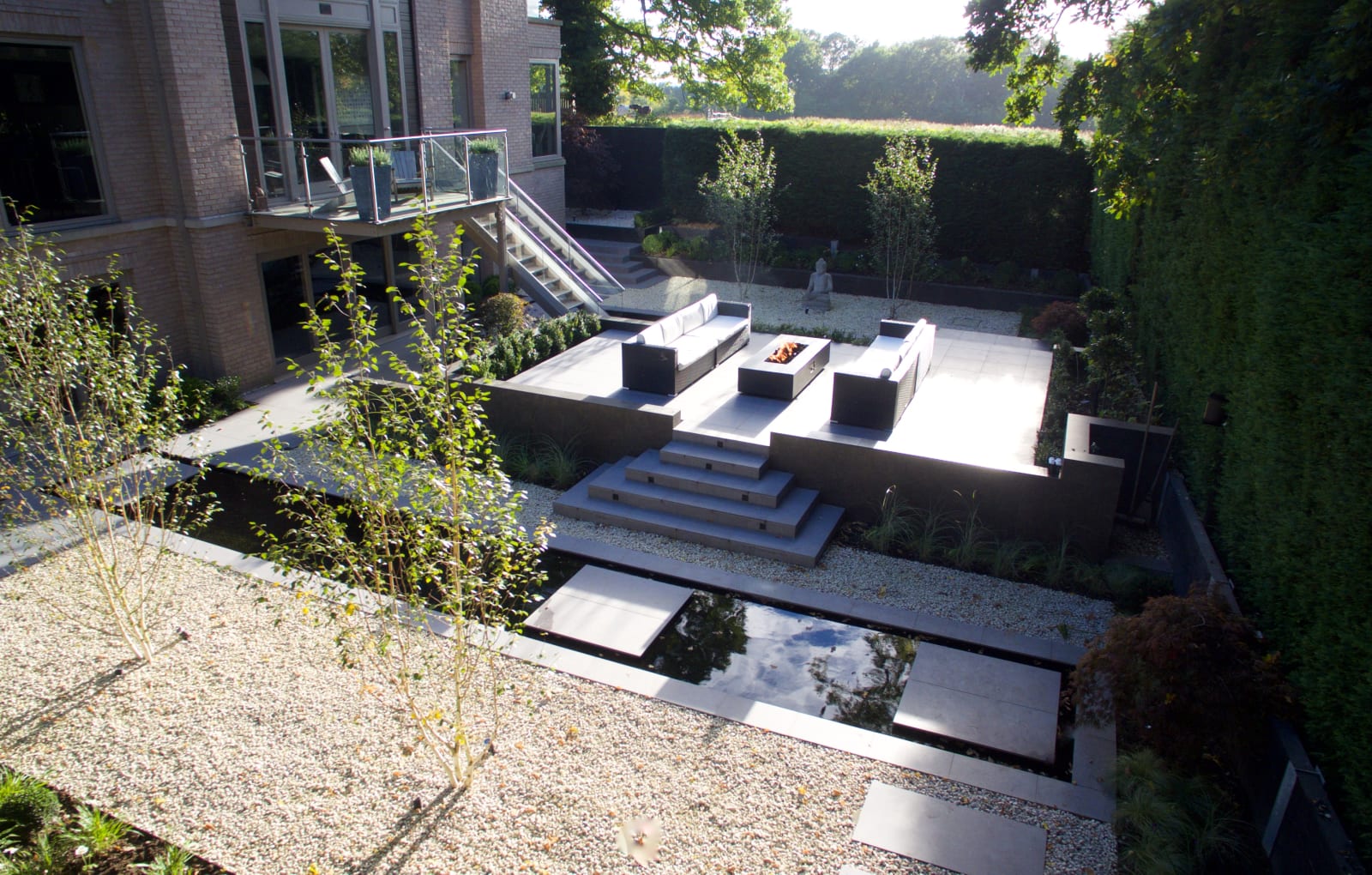 Bespoke garden with floating steps and fire pit
Overview
A stunning project on so many levels, and a great example of how a quality garden installer can help you overcome challenges with your garden. This garden was positioned in a hollow, so a pumping chamber was constructed with a network of land drains to migrate water to an upper level drainage system. The build consisted of 12-metre rills which aligned with the two large feature windows in the house. Two further patios were constructed at ground level, all connected by a series of pathways and floating steps crossing the rills. SYMPHONY™ Paving in Blauw was used throughout.

Marshalls Most Creative Use of Marshalls Products Award Highly Commended.
Gallery
Please click on an image below to enlarge or download it.