Project
Bespoke multi-level patio with outdoor kitchen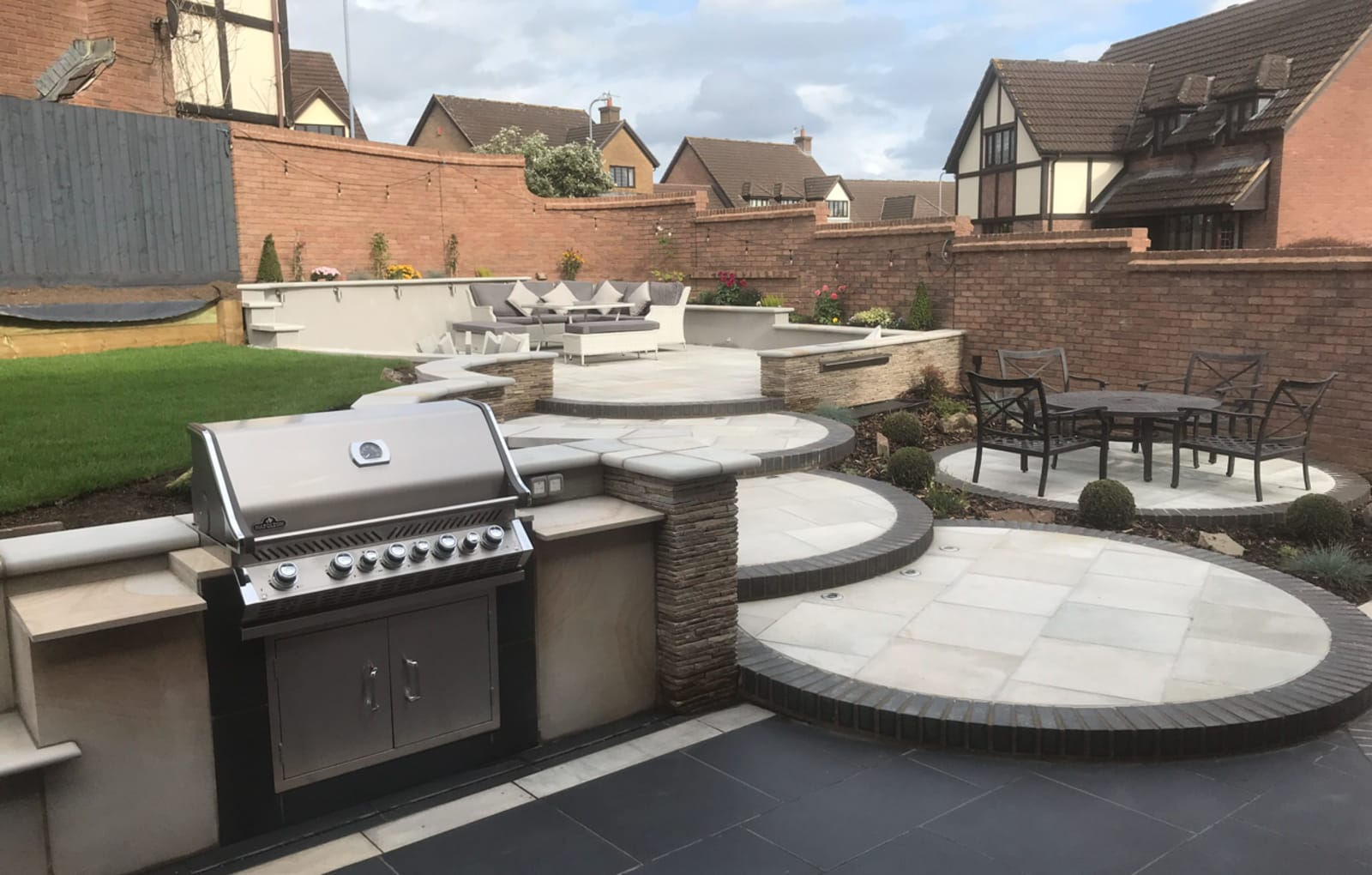 Bespoke multi-level patio with outdoor kitchen
Overview
A stylish outdoor entertaining space, this garden has two distinct patio areas to make great use of the space. The
lower patio uses SYMPHONY™ porcelain paving in Black and includes a water feature, outdoor kitchen area and bespoke Sawn Versuro stone seat. The upper-level patio is built against the garden incline and has five levels including three circular steps. The pièce de résistanceis the "dry stone" appearance walls have been beautifully constructed using the edges of Riven Harena paving unit.

Marshalls Register 2019 Best Engineering Achievement Award Highly Commended.
Marshalls Register 2019 Most Creative Use of Marshalls Products Award.
Gallery
Please click on an image below to enlarge or download it.