AEW Landscapes
AEW Landscapes are well established and highly regarded in the Manchester Area. Working for and approved by Tameside Council, and also supporting 'New Charter Housing', our reputation precedes us and has helped to secure prestigious ongoing Building and Maintenance contracts such as those above. We offer Domestic and Commercial Building services and our experience spans over 21 years.
29 Barngate Drive Ashton-under-Lyne OL5 0DH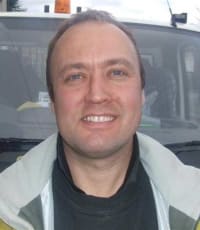 Specialisms
Marshalls assesses certain skills and capabilities that members have demonstrated in specialist areas of landscaping which are reviewed periodically by Marshalls assessors to ensure that the skills are current.
Design
Awarded where a Marshalls Registered Member has demonstrated that they have the ability to offer design services to their clients.
Awards
Marshalls hold an annual competition where Registered Members are invited to submit examples of their work in a number of categories which are then judged for regional and national awards. Members are also able to list winning projects from other recognised competitions.
Qualifications
Awarded where a Marshalls Registered Member has gained a recognised qualification in landscaping skills, these are verified periodically to ensure the individuals that hold the qualification are still employed and the qualification is current.
Customer Service
Awarded to a Marshalls Registered Member through the submission of customer feedback questionnaires which are reviewed and evaluated.
Awards
2015 Marshalls Registe Regional Award Winner
Best use of Ethically Sourced Fairstone