Launched in 1959, the Civic Trust Awards is one of the oldest built environment award schemes in Europe. From cafes and churches to housing and hospitals, the Civic Trust Awards have rewarded over 6,500 projects which have made a difference to local people and their communities by providing the design and facilities which have made better places for people. They recognise the public realm in its wider context, that development should be for the benefit of people – those who use it, and those who just pass by.
The 2012 Civic Trust Awards were selected from 306 national and international entries, with 52 projects were recognised by the prestigious CTA panel. Awards were presented to the best new buildings, public spaces, restorations and public art by Civic Trust Awards Patron, architect and TV presenter George Clarke and Civic Trust Awards Managing Director Malcolm Hankey.
We're proud to have supplied street furniture and lighting products to some of the award winners, including The Hepworth Wakefield by David Chipperfield Architects which was given the 2012 Special Award by the National Panel members as their favourite scheme from this year's Award winning projects.
Here are the award winning projects we supplied, and the products featured in these schemes:
Special Award - The Hepworth Wakefield by David Chipperfield Architects
Products Featured:
Commendation - Corby Cube, Northamptonshire by Hawkins\Brown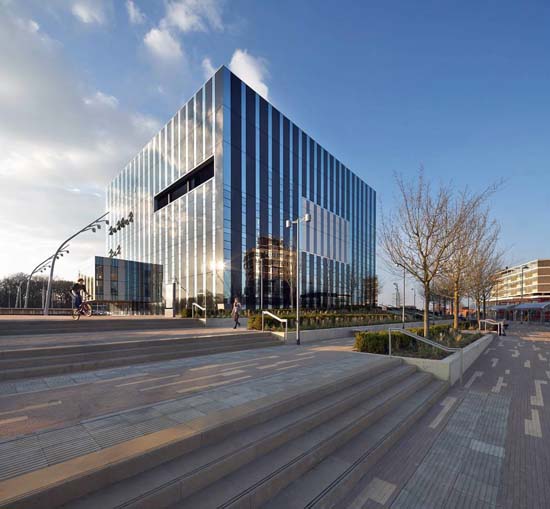 Commendation - Splash Point,Worthing by craft:pegg
Read more about the awards here
Download the award brochure here