We have already discussed the concept of whole life cost and the value of thinking beyond capital expenditure in the Knowledge blog. But to bring this to reality, a few examples of projects follow where we have successfully refurbished, upgraded or maintained our products in order to provide many more years of useful life.
Public Transport Shelters - Refurbishment
Originally installed between 12 and 15 years ago, several Hoop series shelters have recently been refurbished and reinstalled in order to provide another 10 years or more of valuable service.
The shelters were originally installed by our dedicated site crew and when the town centres were subject to the latest round of regeneration, our customers' needs changed and the shelters became somewhat redundant. Rather than order entirely new shelters, the local authority elected to refurbish and reinstall the original shelters in different locations.
The shelters were brought back to Woodhouse's premises in order to entirely refurbish and update them. All parts were segregated and replaced where necessary – glass and polycarbonate panels for instance – or simply stripped back and repainted. The high quality zinc primer originally applied was still very much fit for purpose and the metalwork, once repainted, was as new.
The Hemel Hempstead shelters were entirely reconfigured to suit new requirements and repainted in the same corporate livery...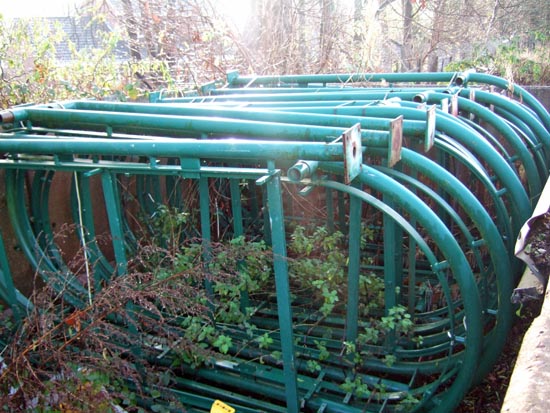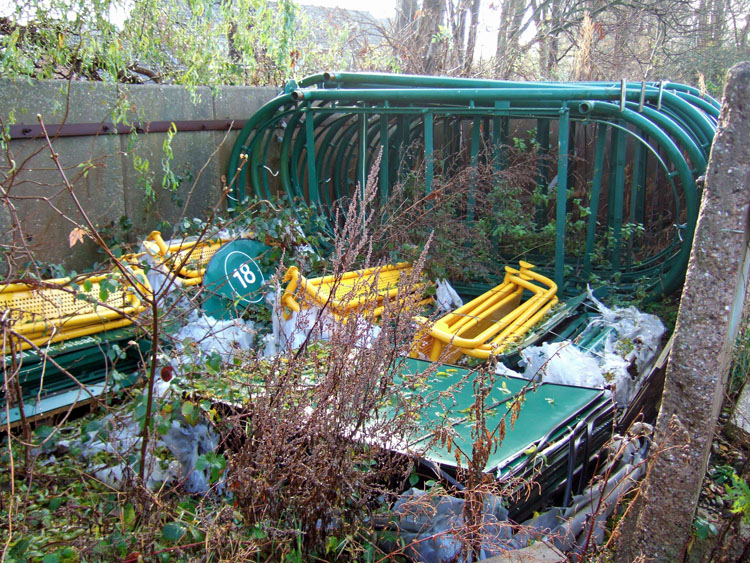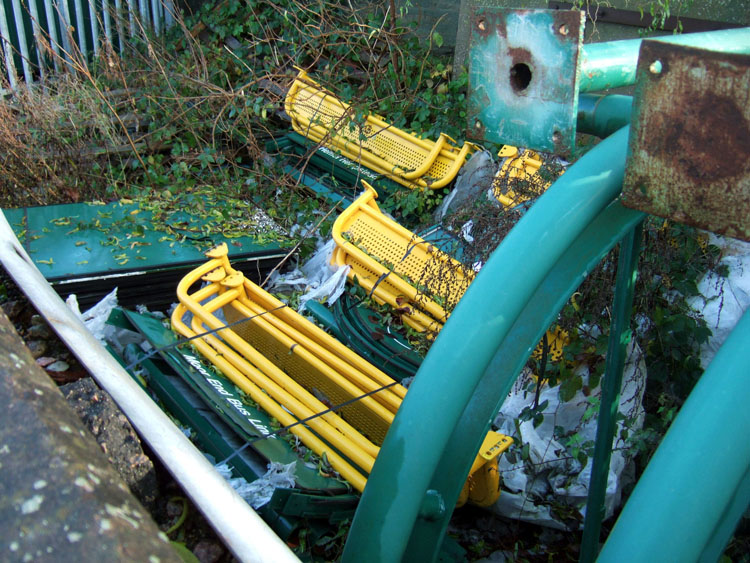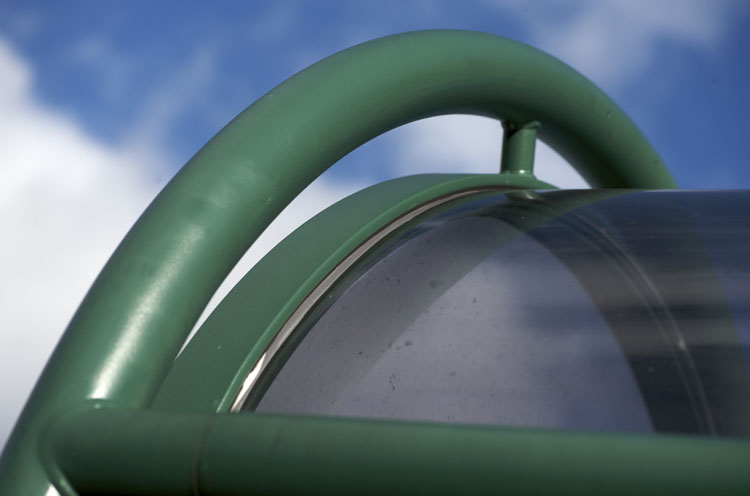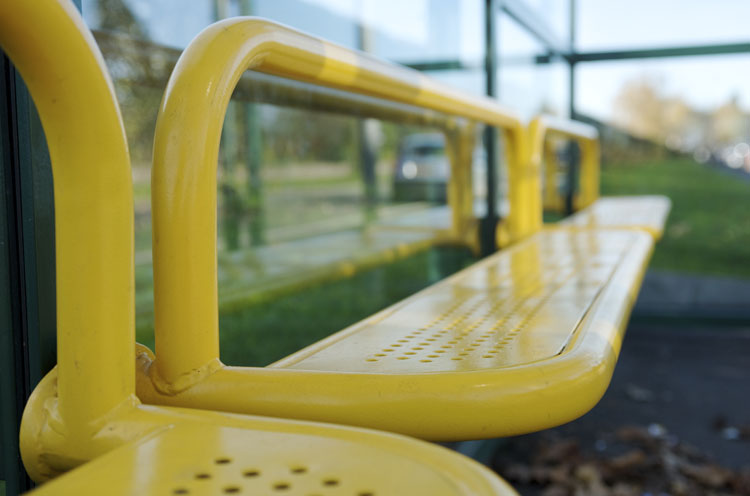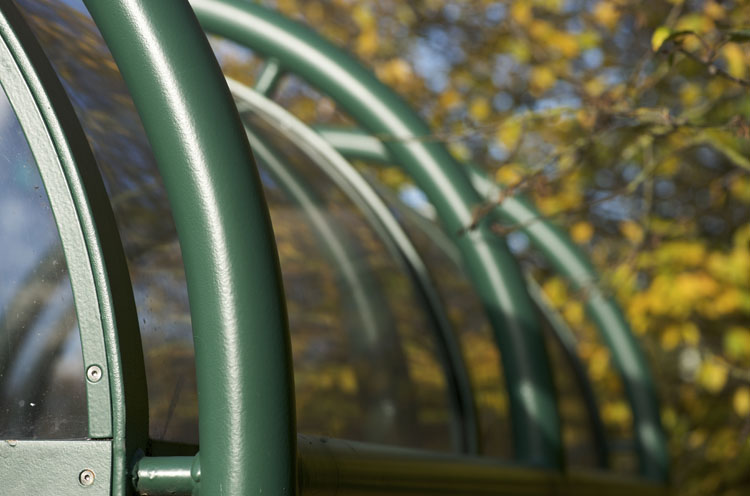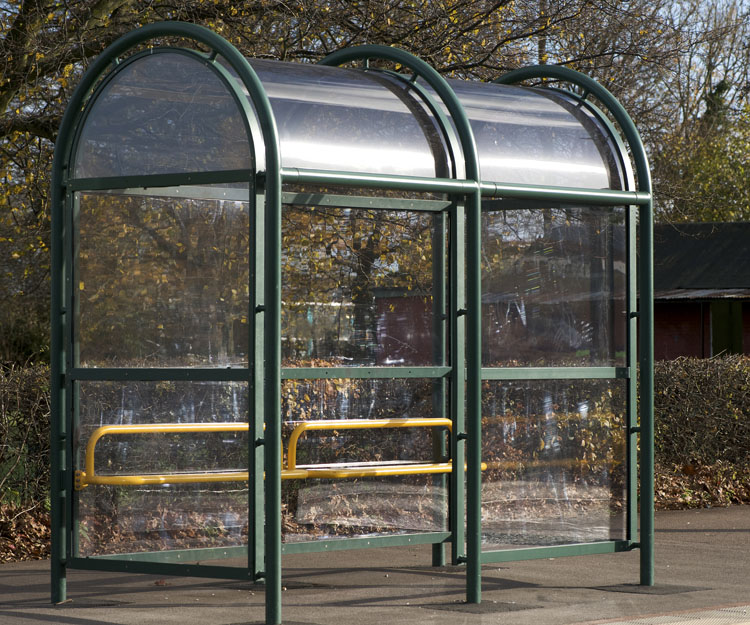 Basingstoke's shelters were repainted in a different colour to reflect a new brand identity at the Council and new lighting bulkheads and passenger information panels have also been installed...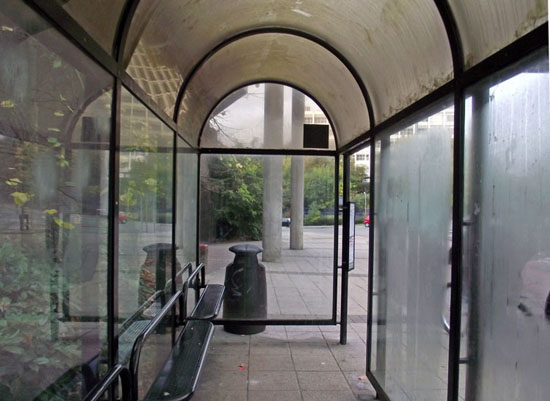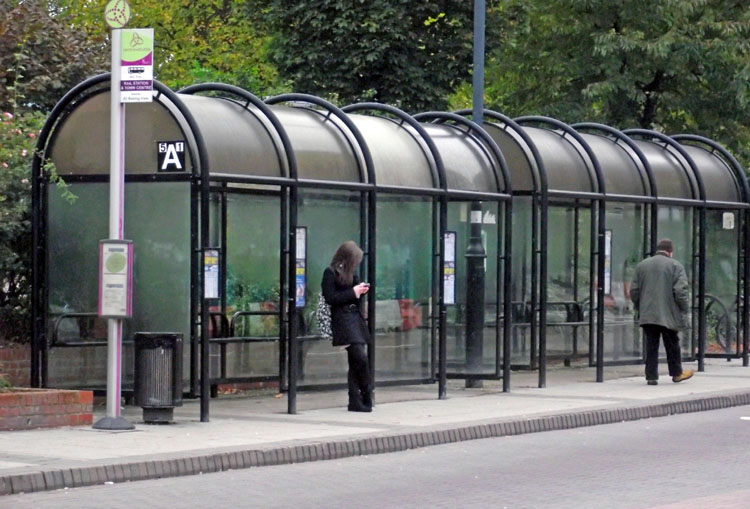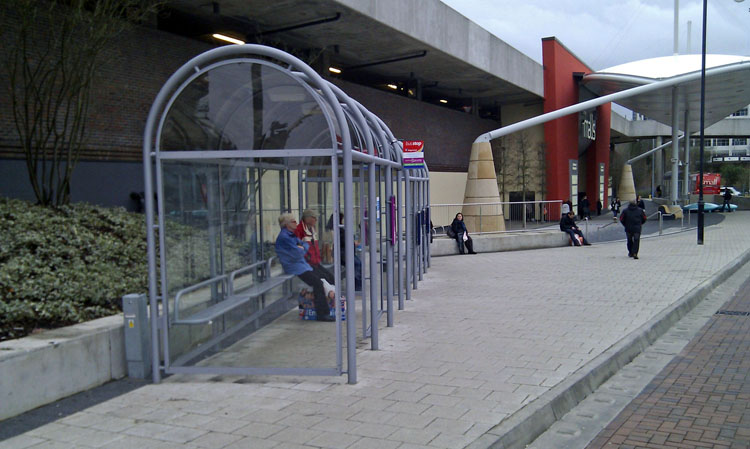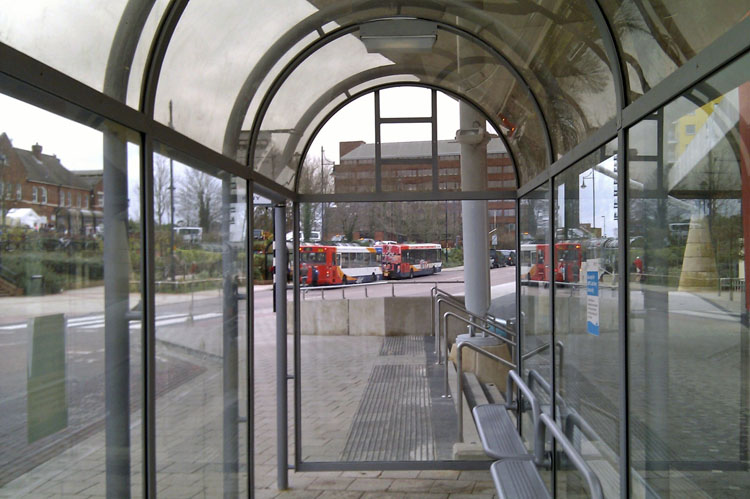 Jamie Daly, Senior Engineer in the Community Design and Regeneration department at Basingstoke and Deane Borough Council, elaborates:
"We looked at various replacement options but these were all fairly expensive and certainly beyond our budget, hence my initial enquiry to your company with regard to the refurbishment options and costings.We installed the Woodhouse shelters some 12 years ago and their condition was still very sound and the cost was around 3 times less than replacement. The quality and end result is excellent and the shelters look as new, which is great in an area this council has invested in so heavily recently and which is a key gateway to the town from the railway station. Your team was able to provide everything we needed in terms of new internal lighting and bracketry for future real-time screens. I cannot fault the service and I was particularly impressed with the flexibility and understanding when a number of last minute issues were forced upon us by a third party.
Overall, I would not hesitate to work with Woodhouse again."
Canary Wharf - Refurbishment & Technological Updates
Throughout almost the entire history of the company (20+ years), Woodhouse has worked closely with the Canary Wharf Management Group, first to supply almost every item of exterior lighting and street furniture and, more recently, to carry out the refurbishment of many items.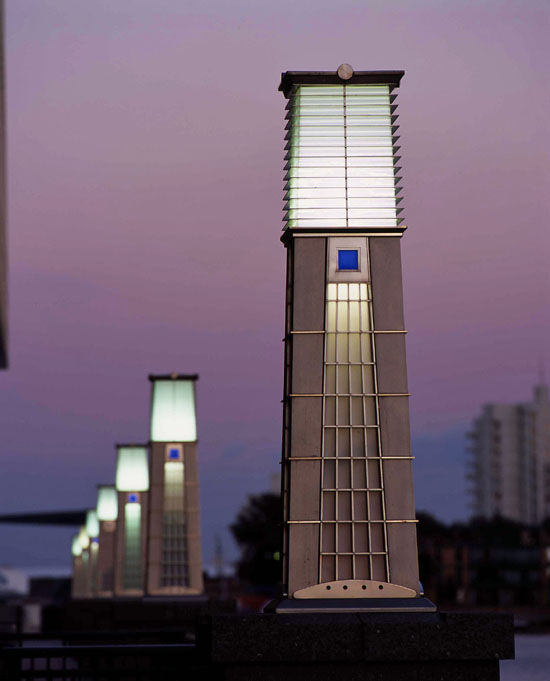 Historically, several light fittings have been reconfigured and repainted as development progressed in order to retain satisfactory light levels and a suitably well maintained visual appearance. A major program of work at the moment is the replacement of the lamps within several exterior luminaires with more efficient LED light sources. Providing a much 'cleaner' and brighter white light has been a major reason for this upgrade and the replacements have been extremely well received.
In addition to these aesthetic improvements, CWMG can expect to see considerable reductions in both energy and maintenance costs in the coming years through the selection of LEDs.
Kensington High Street - The Benefit of Maintenance Packages
Installed approximately 10 years ago, Woodhouse has maintained all the Geo fittings originally supplied to Kensington & Chelsea ever since. Routine cleaning is normally undertaken annually and minor repairs are undertaken as a matter of course.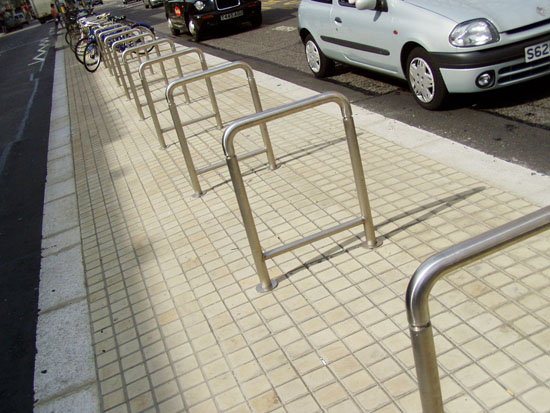 Key benefits of this level of care are:
Products look cared for and hence the entire area appears to be valued, encouraging respect for the surrounding area by citizens and visitors.
Damaged bin locks may be replaced before doors become damaged though misuse
Potential problems with timber slats on seating can be identified before issues arise (although this has not been the case to date)
The build up of adhesives from fly posting can be prevented
Greenwich Peninsular - Technological Development Increases Value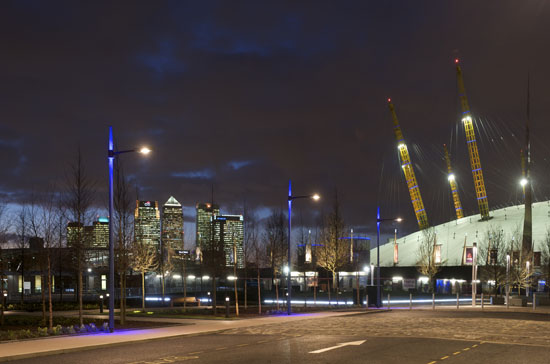 During the last year, we have worked with Speirs & Major and Lend Lease to conduct a small trial of an LED retrofit solution to six Geo Ovals that were installed originally in 1999. The statistics for this trial have been extremely encouraging and have enabled us to further develop a unique luminaire that will be launched this autumn. Were all of the 1000 lanterns originally supplied to the project to be retrofitted with the new LED module, huge energy and cost savings would be possible.