Open and here to support you.
All businesses in the Marshalls group are open.
We are working safely to manufacture products, take new orders and fulfill existing ones.
Find out more
Essentials Bollard Steel Powder Coated
Essentials Bollards Steel Powder Coated are a functional choice of street furniture at great value prices offered in a Mild Steel, painted finish (For 304 stainless steel bead blast finish, see related products). The steel powder coated bollard is available in a choice of 2 diameters and a choice of fixing methods. Essentials bollards are perfect for the demands of retail and business parks, car parks and walkways.
Functional choice of Street Furniture at great value prices
Mild steel polyester powder coat provides resistance to chips and abrasions
Basalt grey as standard provides excellent colour retention in outdoor exposure
Flat finishing cap in stainless steel for added decorative benefit
Choice of diameter - 88.9 or 114
Choice of fixing - surface mount or root fix
Ideal for demarcation within multi-use spaces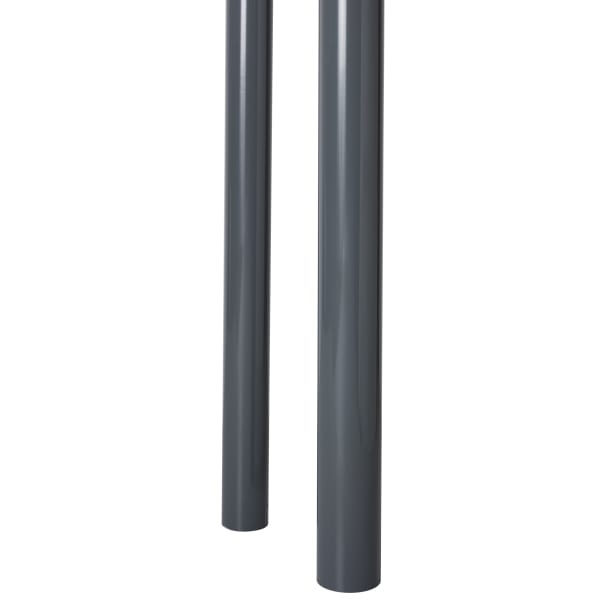 essentials steel powder coated coat collard
Certification Logos and Accreditations
| Product Name | Material | Diameter (mm) | Weight (kg) | Install Method |
| --- | --- | --- | --- | --- |
| Essentials Slim Bollard Steel Powder Coated Basalt Grey Surface Mount | Steel Powder Coated | 88.9 | 8 | Surface Mounted |
| Essentials Bollard Steel Powder Coated Basalt Grey Surface Mount | Steel Powder Coated | 114 | 10 | Surface Mounted |
| Essentials Slim Bollard Steel Powder Coated Basalt Grey | Steel Powder Coated | 88.9 | 9 | Root Fixed |
| Essentials Bollard Steel Powder Coated Basalt Grey | Steel Powder Coated | 114 | 12 | Root Fixed |