Pre-Cast Reinforced Concrete Ramp System
For a speed reduction and traffic calming solution, the Pre-Cast Reinforced Concrete Ramp System from Marshalls offers a simple and hard-wearing design for improving road safety.
Planar and Sinusoidal profiles are both available, created in accordance with UK Highway Regulations and Traffic Advisory Leaflets.
The former has a single plane and is an ideal application where a larger speed reduction is required, as it's more comfortable for drivers at slower speeds. With a length of 1200mm and a range of widths from 900 to 1500mm, the weight of the units vary from 610 to 1120kg – all substantial enough to stand up to fast moving and heavy traffic.
By contrast, the Sinusoidal System is perfect for roads with plentiful bus traffic, as the profile and textured finish provide a smoother ride for heavy vehicles and their passengers.
Easy to install
Suitable for heavy traffic
Range of widths available from 900mm to 1500mm
Create in accordance with relevant road hump legislation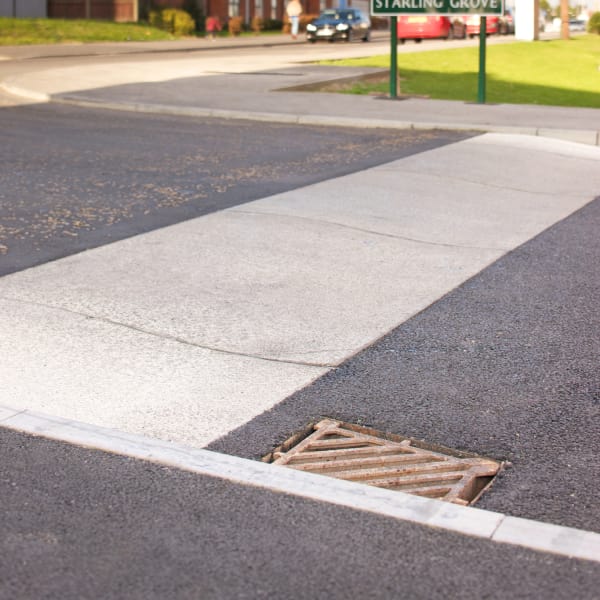 sinusoidal traffic ramp
Certification Logos and Accreditations
Product Name
TRAFFIC RAMP SINUSOIDAL 09 NAT
TRAFFIC RAMP SINUSOIDAL 10 NAT
TRAFFIC RAMP SINUSOIDAL 13 NAT
TRAFFIC RAMP SINUSOIDAL 14 NAT