Retanol Screed
Retanol is quickly being recognised as a valued engineered option when it comes to choosing a screed additive, due to its vastly reduced drying times and strength.
Suitable to foot traffic after 24 hours and site traffic after 48 hours, with 80-90% of final screed strength achieved within the first 4 to 5 days.
Retanol is also the only TUV certified screed additive recognised under EU standards as having no negative impact on human health when handled or added into a floor screed installation.
Other key benefits include:
Obtainable minimum compressive strength of 40 N/mm².
Obtainable minimum flexural strength of 6 N/mm².
Bonded screeds from 15mm, and un-bonded/floating screeds from 35mm.
Very low tension so shrinkage cracks are minimal or even avoided completely.
No curing required.
No fibres required.
Excellent thermal conductivity (λ= 2.35 [W/m²K) with underfloor heating (heating can be run after 48 hours). Note that underfloor heating pipes require a minimum of 30 mm coverage over the pipe (as per BS 8204).
Insensitive to moisture so suitable for permanently wet areas.
Marshalls Retanol screed is manufactured to the requirements of BS EN 13813 under a quality scheme certified to ISO 9001 and regularly tested to the requirements of British standards.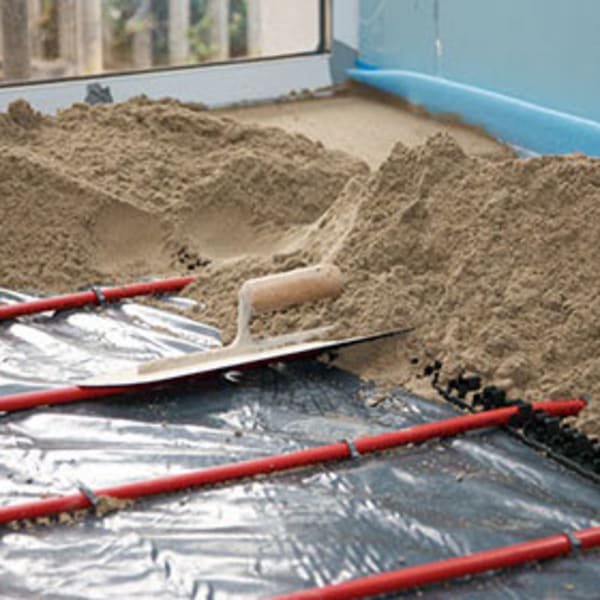 fibre screed
fibre screed