Spring Tree Grille
Part of the innovative Spring collection, and designed by architects Matteo Zambelli and Ivan Del Ponte, the Spring Tree Grille perfectly combines form and function in a modern take on the tree surround.
It's constructed from Ultratense Concrete (UTC), a high-performance material that is both slim and sleek without sacrificing strength - meaning there's no need for additional reinforcement.
This slim-line profile lends itself to both internal and external use, with the choice of square or circular grilles available in 2 shades - White or Charcoal Grey.
It's a modern solution to tree surrounds, with the square grille having dimensions of 1524mm by 1524mm, with an 800mm-diameter hole in centre. The circle grille is 1447mm wide, with a 407mm hole. Mix and match with the rest of the Spring range for a coordinated, cohesive feel to your street furniture requirements.
High-performance Ultratense® Concrete
Square or circular option
White or charcoal grey in colour
Coordinates with the innovative Spring collection
Choice of 2 colour options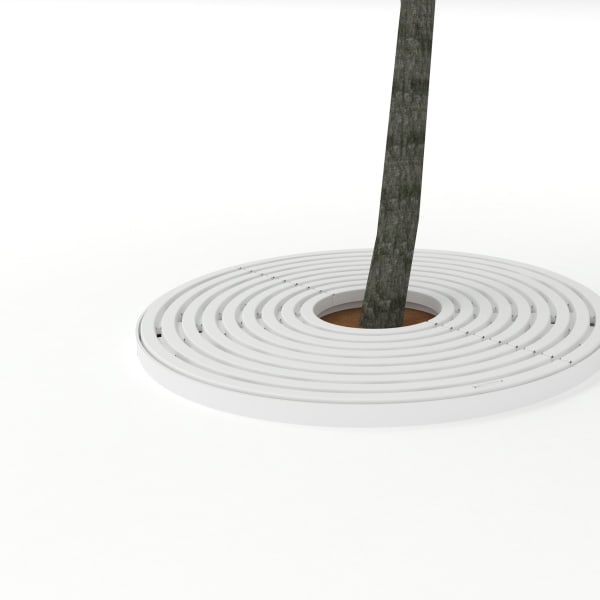 spring tree grille