Geo Lightstack
The Geo Lightstack is a streamlined, cylindrical luminaire ideal for lighting facades, tree canopies, walkways and other public spaces.
The light projector can include filters in order to create a coloured glow of light and lend atmosphere to any scheme. The output can be adjusted by rotating the bollard head and adjusting the integral louvre, adding flexibility in a challenging environment.
Available from 4m to 8m in height and several finish and colour options, the Geo Lightstack is designed to provide a consistent tone across the whole of the one- or two-metre light-conducting acrylic tube.
As part of the comprehensive Geo range of street furniture and lighting, it can feature as one element of a wider, coordinated and streamlined urban aesthetic.
Flexible light output
Lamp and gear compartment sealed to IP65 for dust and water protection
Height options from 4m to 8m
Available in several finishes and colours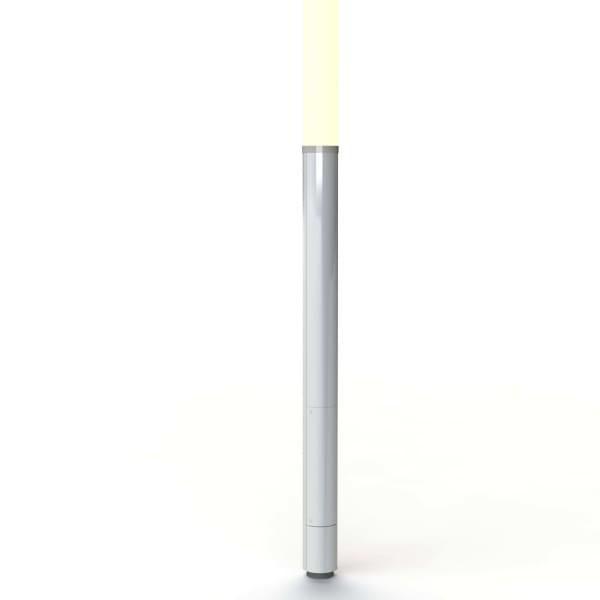 geo lightstack