MG15 Grid
A special grade of GeoGrid that has been developed with the UK's market-leading grid supplier, Marshalls MG15 Grid provides additional stability within the sub-base of a Priora permeable pavement.
Installed directly over the sub-grade, the profile of the ribs and the shape of the apertures has been specially developed to maximise interlock with Marshalls' angular Priora aggregate, confining movement and improving the CBR of the ground by 1%.
This can drive cost from the system, or in situations where excavation depth is an issue (such as city centres), it could make a permeable system a possibility where it wasn't before.
For more installation information, see the specification page or speak to our design team.
Ideal size and shape to interlock with Priora aggregate
Can improve CBR by 1% to save cost
Can aid installation of permeable systems where excavation depth is an issue
Roll size provides coverage of 200m2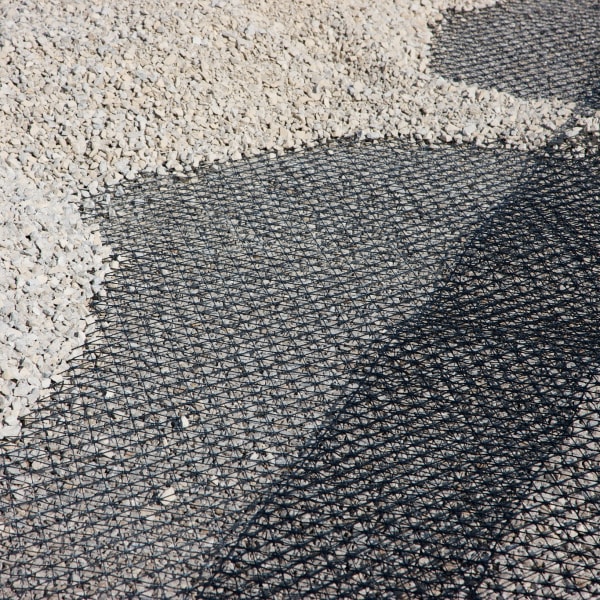 mg15 grid
Certification Logos and Accreditations
UKCA Declarations of Performance
| Product Name | id | Length (mm) | Width (mm) | Made to Stock / Made to Order | Carbon Footprint |
| --- | --- | --- | --- | --- | --- |
| MG15 Grid | PV9701400 | 50000 | 4000 | Made To Stock | 0 kg CO2 |
Made to stock: Item is in stock and available for delivery.
Made to order: Item will be manufactured when the order has been placed, lead times vary dependent on product.
mg15 grid