Drexus XL
Manufactured from recycled polyethylene (PE), Marshalls' versatile Drexus XL slot drainage system has a wide variety of applications.

This high-capacity system is ideal for projects spanning a range of load classes including heavily-trafficked service yards, rail and docking ports; airports with dynamic loading needs; motorways and commercial schemes with fast-moving and heavily trafficked specification.

Drexus XL is designed to reduce required maintenance of drainage systems by achieving sufficient flow velocities at low gradient. The slot drainage system offers both attenuation and storage facilities, increasing its value as part of commercial and retail water management systems.

With an in-situ surface finish manufactured from cast concrete, the Drexus XL blends seamlessly into concrete surfaces. Get in touch today to find out how Marshalls can assess the suitability of Drexus slot drainage products for your project.
Manufactured from recycled polyethylene
Require minimal maintenance
Suitable for loadings up to F900
Seamlessly blends into concrete surfaces
Maximum Loading Classification
B125 - F900
Certification Logos and Accreditations
| Product Name | ID | Length (mm) | Width (mm) | Depth (mm) | Units Per Pack | Approx. Pack Weight (kg) | Made to Stock / Made to Order |
| --- | --- | --- | --- | --- | --- | --- | --- |
| 325 2000 Channel | DR5370100 | 2000 | 300 | 585 | Pallet packed for individual contracts | 54 - 100 kg | Made To Stock |
| 425 2000 Channel | DR5370200 | 2000 | 483 | 723 | Pallet packed for individual contracts | 54 - 100 kg | Made To Stock |
| 525 2000 Channel | DR5370300 | 2000 | 543 | 813 | Pallet packed for individual contracts | 54 - 100 kg | Made To Stock |
| 675 2000 Channel | DR5370400 | 2000 | 644 | 949 | Pallet packed for individual contracts | 54 - 100 kg | Made To Stock |
| 825 2000 Channel | DR5370500 | 2000 | 707 | 1106 | Pallet packed for individual contracts | 54 - 100 kg | Made To Stock |
| Product Name | ID | Units Per Pack | Approx. Pack Weight (kg) | Made to Stock / Made to Order |
| --- | --- | --- | --- | --- |
| 325 Channel End Cap | DR5379100 | Pallet packed for individual contracts | 54 - 100 kg | Made To Stock |
| 425 Channel End Cap | DR5379200 | Pallet packed for individual contracts | 54 - 100 kg | Made To Stock |
| 525 Channel End Cap | DR5379300 | Pallet packed for individual contracts | 54 - 100 kg | Made To Stock |
| 675 Channel End Cap | DR5379400 | Pallet packed for individual contracts | 54 - 100 kg | Made To Stock |
| 825 Channel End Cap | DR5379500 | Pallet packed for individual contracts | 54 - 100 kg | Made To Stock |
| 325 Cap Outlet - M | DR5379550 | Pallet packed for individual contracts | 54 - 100 kg | Made To Stock |
| 425 Cap Outlet - M | DR5379560 | Pallet packed for individual contracts | 54 - 100 kg | Made To Stock |
| 525 Cap Outlet - M | DR5379570 | Pallet packed for individual contracts | 54 - 100 kg | Made To Stock |
| 675 Cap Outlet - M | DR5379580 | Pallet packed for individual contracts | 54 - 100 kg | Made To Stock |
| 825 Cap Outlet - M | DR5379590 | Pallet packed for individual contracts | 54 - 100 kg | Made To Stock |
| 325 Cap Outlet - F | DR5379600 | Pallet packed for individual contracts | 54 - 100 kg | Made To Stock |
| 425 Cap Outlet - F | DR5379610 | Pallet packed for individual contracts | 54 - 100 kg | Made To Stock |
| 525 Cap Outlet - F | DR5379620 | Pallet packed for individual contracts | 54 - 100 kg | Made To Stock |
| 675 Cap Outlet - F | DR5379630 | Pallet packed for individual contracts | 54 - 100 kg | Made To Stock |
| 825 Cap Outlet - F | DR5379640 | Pallet packed for individual contracts | 54 - 100 kg | Made To Stock |
| Product Name | ID | Units Per Pack | Approx. Pack Weight (kg) | Made to Stock / Made to Order |
| --- | --- | --- | --- | --- |
| 325 Outfall and Access Cover Connector - Male | DR5384100 | Pallet packed for individual contracts | 54 - 100 kg | Made To Stock |
| 425 Outfall and Access Cover Connector - Male | DR5384200 | Pallet packed for individual contracts | 54 - 100 kg | Made To Stock |
| 525 Outfall and Access Cover Connector - Male | DR5384300 | Pallet packed for individual contracts | 54 - 100 kg | Made To Stock |
| 675 Outfall and Access Cover Connector - Male | DR5384400 | Pallet packed for individual contracts | 54 - 100 kg | Made To Stock |
| 825 Outfall and Access Cover Connector - Male | DR5384500 | Pallet packed for individual contracts | 54 - 100 kg | Made To Stock |
| 325 Outfall and Access Cover Connector - Female | DR5385100 | Pallet packed for individual contracts | 54 - 100 kg | Made To Stock |
| 425 Outfall and Access Cover Connector - Female | DR5385200 | Pallet packed for individual contracts | 54 - 100 kg | Made To Stock |
| 525 Outfall and Access Cover Connector - Female | DR5385300 | Pallet packed for individual contracts | 54 - 100 kg | Made To Stock |
| 675 Outfall and Access Cover Connector - Female | DR5385400 | Pallet packed for individual contracts | 54 - 100 kg | Made To Stock |
| 825 Outfall and Access Cover Connector - Female | DR5385500 | Pallet packed for individual contracts | 54 - 100 kg | Made To Stock |
| 325 - 525 Outfall and Access Chamber | DR5389050 | Pallet packed for individual contracts | 54 - 100 kg | Made To Stock |
| Universal Silt Box | DR5389150 | Pallet packed for individual contracts | 54 - 100 kg | Made To Stock |
| 675 - 825 Outfall and Access Chamber | DR5389200 | Pallet packed for individual contracts | 54 - 100 kg | Made To Stock |
| Universal Access Cover F900 | DR5389300 | Pallet packed for individual contracts | 54 - 100 kg | Made To Stock |
| Product Name | ID | Length (mm) | Width (mm) | Units Per Pack | Approx. Pack Weight (kg) | Made to Stock / Made to Order |
| --- | --- | --- | --- | --- | --- | --- |
| 325-425 Male-Female Transition Channel | DR5380100 | 478 | 300/489 | Pallet packed for individual contracts | 54 - 100 kg | Made To Stock |
| 425-525 Male-Female Transition Channel | DR5380200 | 478 | 543/489 | Pallet packed for individual contracts | 54 - 100 kg | Made To Stock |
| 525-675 Male-Female Transition Channel | DR5380300 | 478 | 543/644 | Pallet packed for individual contracts | 54 - 100 kg | Made To Stock |
| 675-825 Male-Female Transition Channel | DR5380400 | 478 | 644/706 | Pallet packed for individual contracts | 54 - 100 kg | Made To Stock |
| 425-325 Female-Male Transition Channel | DR5381100 | 478 | 489/300 | Pallet packed for individual contracts | 54 - 100 kg | Made To Stock |
| 525-425 Female-Male Transition Channel | DR5381200 | 478 | 543/489 | Pallet packed for individual contracts | 54 - 100 kg | Made To Stock |
| 675-525 Female-Male Transition Top | DR5381300 | 478 | 644/543 | Pallet packed for individual contracts | 54 - 100 kg | Made To Stock |
| 825-675 Female-Male Transition Top | DR5381400 | 478 | 706/644 | Pallet packed for individual contracts | 54 - 100 kg | Made To Stock |
drexus xl
drexus xl - wednesbury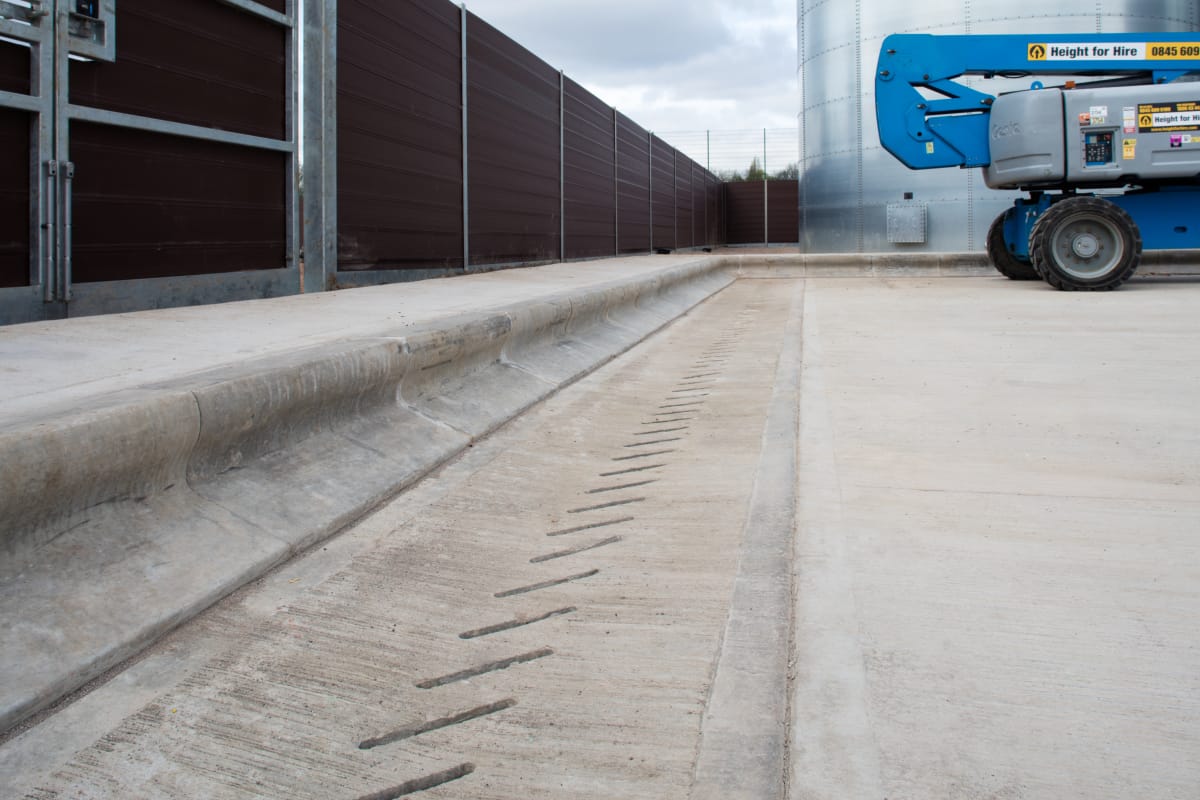 drexus xl - wednesbury