redi rock reinforced wall
Redi-Rock™ Reinforced Walls
Marshalls Civils and Drainage Redi-Rock™ reinforced walling or positive connection system (PC) is used in conjunction with a geogrid has been rigorous tested and is used when either an increased load or height is required. Due to the massive size of each block, using the system can reduce time and money spent on installation.
Marshalls Civils and Drainage's Redi-Rock™ modular reinforced walling can improved the overall aesthetic look with a variety of standard face textures and colour options, and delivers an attractive, cost effective, high performance retaining wall structure.
This Redi-Rock™ system combines the massive stability with the natural appearance of stone with the established performance of geogrid reinforcement through a simple and highly efficient positive connection with the Redi-Rock™ reinforced block. The Redi-Rock™ product is single but massively effective.
This result is a superior retaining wall system developed to meet the most demanding structural needs of highways, harbours, flood defence, bridge abutments, rail projects, embankments, airports and as well as industrial and commercial projects.
If you would like a CPD style presentation of our Redi-Rock wall solution please call our marketing team on 01902 356220 or send an email to lch@marshalls.co.uk
Enables simplified wall construction
Increased wall height achieved with reduced geosynthetic reinforcement requirements
Can use in conjunction with freestanding walls to create a complete solution for your project
Certifications, Accreditations & Credentials
UKCA Declarations of Performance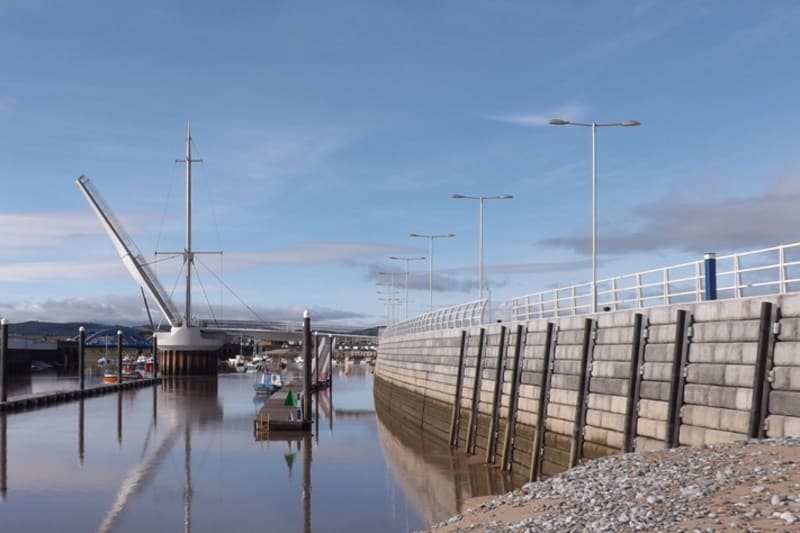 Redi-Rock™ Reinforced Walls BIM Model
At Marshalls we work alongside appropriate guidelines in which we are able to provide high quality 3D objects of our products that contain rich data to satisfy that information required by our clients.
We strive to improve the relationship with stakeholders and the BIM process enables us to share the relevant information.
Our BIM models are available to download directly from our BIM library.
We have a range of models available in AutoDesk Revit format including CoBie, IFC and NBS data.
View BIM Library