Plaza Planter
Inspired by forms and patterns found in the natural world, the simple modern design of the Plaza Collection blends comfortably into most urban landscape environments. This modern street furniture range reflects nature with a distinctive laser cut leaf design throughout the collection.

Manufactured from hard-wearing Iroko timber treated with a water based wood oil to protect against degradation, the Plaza planter is designed to be a durable addition to any project.

The product's decorative galvanised steel elements are powder coated with a modern Corten painted effect as standard to aid durability and help it stand the test of time.

The base plate is provided with three anchoring points for ground fixing with suitable bolts to ensure the planter stays in place.

Ideal for introducing nature into urban spaces, the Plaza Planter is designed for use alongside the other elements of the Plaza range, including modern bench seating, litter bins and cycle stands.
Design inspired by natural environment
Distinctive laser cut leaf pattern
Sturdy galvanised steel frame
Corten painted effect as standard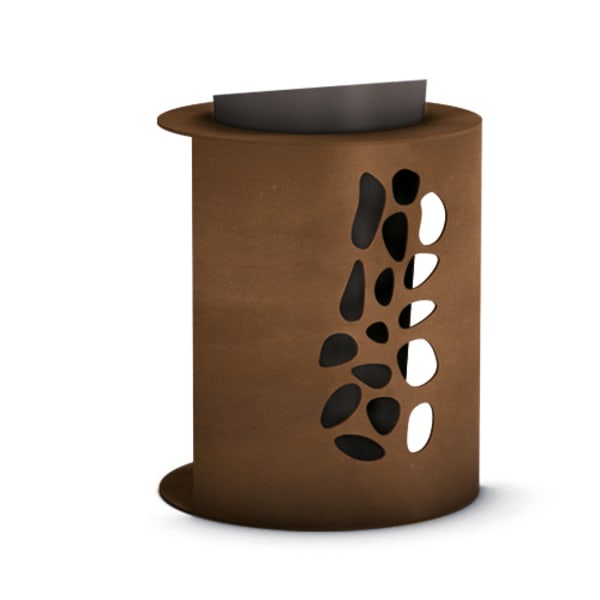 plaza planter
plaza planter