Kiwi Single Seat
Kiwi is the basic contemporary representation of an urban device, forging a connection between users and the environment, and avoiding a powerful visual impact. The profiled aluminium backrest evokes the image of a Kiwi beak, the curious bird found in Oceania. Its image deliberately projects a sense of comfort that makes passers-by want to take a closer look.
The soft lines of this chair invite people to make a simple habit of using this chair when they want to take a break in the city.
Bake-painted aluminium supports, combined with single section Bolondo or pine wood form this highly versatile family of products. They comprise of a 60 cm seat and 180 or 300 cm benches, with and without armrests.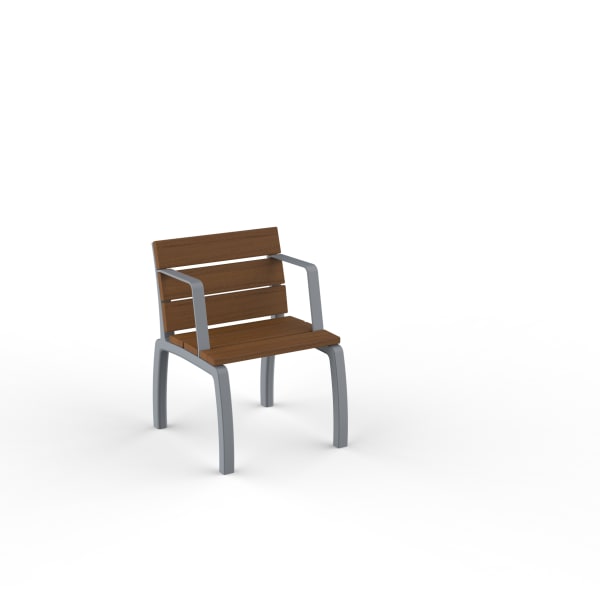 kiwi chair
Certification Logos and Accreditations
kiwi chair